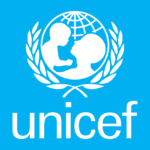 Business Analyst
Business Analyst (Change Management), P2 FT, UNICEF Global Shared Services Centre, Budapest, Hungary
Job no: 561733
Contract type: Fixed Term Appointment
Duty Station: Budapest
Level: P-2
Location: Hungary
Categories: Operations
UNICEF works in some of the world's toughest places, to reach the world's most disadvantaged children.
Across 190 countries and territories, we work for every child, everywhere, every day, to build a better world for everyone.
And we never give up.
For every child, a calling.
We are committed, passionate, and proud of what we do. Promoting the rights of every child is not a job, it's a calling.
The UNICEF Global Shared Services Centre (GSSC) was created with the purpose of being a center of excellence for the global delivery of efficient services within a culture of customer service, continuous business improvement, knowledge-sharing and innovation to support the effective achievement of UNICEF's program results worldwide.
The UNICEF GSSC currently manages transactions for the organization in four main lines of service globally to all staff: HR Administration, Payroll, Finance and Customer Care.
In this context, the GSSC has the responsibility to develop a mechanism of monitoring the services provided to offices within the agreed performance standards, create a culture of continuous improvement though process simplification and adoption of new technologies, keeping up with trends in the shared service industry.
In partnership with other divisions, the GSSC implements joint projects as part of the continuous process improvement, which are either "end-user facing" to gain efficiency for clients and/or "back-end" solutions to improve internal processes for processors and business partners.
The Service management team provides the link between the service delivery teams and clients through consistent client engagement, utilizing the feedback to drive changes within the organization to improve the client experience and overall organizational efficiency.
The Business Analyst (change management) plays a key role in ensuring successful implementation of change initiatives across offices.
How can you make a difference?
Within delegated authority, the Business Analyst (Change Management) is responsible for driving change initiatives across offices through proper coordination and alignment of key stakeholders from project planning to the post implementation support. Working with both the service management team and the business innovation support team, the incumbent ensures that the offices are continuously engaged (involved through consultation and regular updates), prepared and where necessary trained to ensure all initiatives are managed well to achieve the intended results sustainably.
This will involve:
Change management
Develop and implement change management plans for key change initiatives across country offices in line with the annual work plan of the GSSC, engaging the necessary stakeholders at regional and country level to ensure their buy in.
Keep track of the upcoming GSSC projects in the workplan and coordinate the necessary change management related activities, working with the communication team to ensure the right messaging is sent to offices to prepare them for upcoming changes.
Support the process simplification efforts of the GSSC across country offices aimed at creating end to end process efficiencies through the identification areas that could benefit from centralization, elimination of repetition and waste, improved quality, reduced processing time or cost, and/or improved technology.
Support country offices involved in the provision of services to other agencies as part of the Common Back Office (CBO) Initiative through the provision of standardized service frameworks and tools to ensure that
UNICEF maintains high quality standards of service that are consistent across offices.
Track, monitor and report on the implementation of change initiatives to ensure that they progress according to plan, and escalate any risks and issues in a timely manner.
Undertake benefits realization for implemented change initiatives to assess the impact on the change in relation to the intended outcomes or KPIs.
Maintain a set of best practice for all processes where the GSSC is involved. Advocate for process adoption by offices and support implementation.
Client Engagement (Business Partnership Management)
Establish and maintain high-quality relationships with all levels across GSSC and External offices to create ground for proper coordination of change management activities with less resistance.
Participate in the development and roll out of the Client Engagement initiatives, in consultation with key stakeholders, with the aim of preparing GSSC clients and partners for upcoming changes, addressing feedback and providing solutions to identified challenges.
Liaise with the communication team to ensure that the appropriate messaging (content, format and frequency) is sent out to the right audiences to support smooth roll out of projects and change initiatives. E.g., Newsletters, Yammer, online articles, broadcasts, webinars, among others
Support the enrollment of new clients or services to the GSSC through proper coordination of stakeholders, clarifying of expectations and providing the necessary tools and framework to strengthen the relationship between the two parties.
Support the performance of offices to meet the set timelines and Standard Operating Procedures (SOPs) for GSSC services by ensuring that Local Focal Points (LFPs) within offices are well trained and regularly updated of changes in policies, processes and systems.
Service improvement
Review and provide input into drafting of the Service Level Agreements and ensure they are effectively communicated to both new and existing clients
Remain up to date with UNICEF programmes and operations at country office level, with an understanding of the end-to-end processes, systems and tools that impact day-to-day operations.
Utilize the quality monitoring reports and feedback related to customer experience to drive the necessary changes in behavior both within GSSC and across offices.
Work with the Business Innovation Section (BIS) to ensure that the work of Subject matter experts under business improvement is aligned with the role out of end-to-end process simplification in the country offices.
Manage performance of supervisees (if any) including any other human resources roles such as recruitment, leave management, capacity development, among others.
To qualify as an advocate for every child you will need to have…
A first university degree (Bachelor's) in accounting, business administration, economics, financial management, human Resources management, Public administration, or another relevant field is minimum requirement.
An advanced university degree in a relevant field is an asset.
A minimum of two (2) years of relevant work experience working at the national and/or international level, in the field of service management, operations management, change management, financial management, human resources management or related area is required, any additional years of experience are an asset
Experience working in the Field/Country office operations within UNICEF, or the UN Common system is required.
Previous experience in Client Performance Management, Project management and/or Business Process Improvement activities with a proven track record of interfacing with multiple levels of the organization is highly desired.
Experience implementing projects in the UN Common system or related international organization is required.
Proficiency in data analysis and report writing is required.
Certification in project management or change management is an asset.
Previous hands-on experience and knowledge of Enterprise Resources Planning (ERP) systems (i.e. SAP) is desirable.
Experience working in a Shared Service Centre environment/business support Centre is desirable.
High proficiency with Microsoft Office is required
Excellent communication & presentation skills (written & verbal) across multiple audiences with ability to influence others while working in a multicultural, multi-ethnic environment with sensitivity for diversity is required.
Languages English and French are the working languages of the United Nations. For this post, fluency in English is required. Knowledge of another UN language is an advantage.
Conditions of International Professional Posts
International Professional (IP) staff are recruited internationally and serve in duty stations outside their country of nationality. They hold leadership, managerial or specialist functions.
For every Child, you demonstrate…
UNICEF's Core Values of Care, Respect, Integrity, Trust and Accountability (CRITA) underpin everything we do and how we do it. Get acquainted with Our Values Charter: https://uni.cf/UNICEFValues
UNICEF competencies required for this post are…
Builds and maintains partnerships
Demonstrates self-awareness and ethical awareness
 Drive to achieve results for impact
 Innovates and embraces change
 Manages ambiguity and complexity
 Thinks and acts strategically
 Works collaboratively with others
 Nurtures, leads and manages people
During the recruitment process, we test candidates following the competency framework. Familiarize yourself with our competency framework and its different levels: competency framework here
UNICEF is here to serve the world's most disadvantaged children and our global workforce must reflect the diversity of those children. The UNICEF family is committed to include everyone, irrespective of their race/ethnicity, age, disability, gender identity, sexual orientation, religion, nationality, socio-economic background, or any other personal characteristic.
We offer a wide range of benefits to our staff, including paid parental leave, breastfeeding breaks and reasonable accommodation for persons with disabilities. UNICEF strongly encourages the use of flexible working arrangements.
UNICEF has a zero-tolerance policy on conduct that is incompatible with the aims and objectives of the United Nations and UNICEF, including sexual exploitation and abuse, sexual harassment, abuse of authority and discrimination. UNICEF is committed to promote the protection and safeguarding of all children. All selected candidates will, therefore, undergo rigorous reference and background checks, and will be expected
to adhere to these standards and principles. Background checks will include the verification of academic credential(s) and employment history. Selected candidates may be required to provide additional information to conduct a background check.
Mobility is a condition of international professional employment with UNICEF and an underlying premise of the international civil service. Only shortlisted candidates will be contacted and advance to the next stage of the selection process.
UNICEF appointments are subject to medical clearance. Issuance of a visa by the host country of the duty station, which will be facilitated by UNICEF, is required for IP positions. Appointments may also be subject to inoculation (vaccination) requirements, including against SARS-CoV-2 (Covid). Government employees that are considered for employment with UNICEF are normally required to resign from their government before taking up an assignment with UNICEF. UNICEF reserves the right to withdraw an offer of appointment, without compensation, if a visa or medical clearance is not obtained, or necessary inoculation requirements are not met, within a reasonable period for any reason.
Advertised: 05 May 2023 Central Europe Daylight Time
Deadline: 31 May 2023 Central Europe Daylight Time