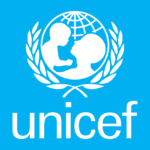 Communication Specialist
Communication Specialist, (P-3), Yangon, Myanmar #90712 (This post will be temporarily outposted to Bangkok, kindly refer to the below details)
Job no: 562134
Contract type: Fixed Term Appointment
Duty Station: Yangon
Level: P-3
Location: Myanmar
Categories: Programme Management
UNICEF works in some of the world's toughest places, to reach the world's most disadvantaged children. To save their lives. To defend their rights. To help them fulfill their potential.
Across 190 countries and territories, we work for every child, everywhere, every day, to build a better world for everyone.
And we never give up.
For every child, inspiration
The fundamental mission of UNICEF is to promote the rights of every child, everywhere, in everything the organization does — in programs, in advocacy, and in operations. The equity strategy, emphasizing the most disadvantaged and excluded children and families, translates this commitment to children's rights into action. For UNICEF, equity means that all children have an opportunity to survive, develop and reach their full potential, without discrimination, bias, or favoritism. To the degree that any child has an unequal chance in life — in its social, political, economic, civic, and cultural dimensions — her or his rights are violated. There is growing evidence that investing in the health, education, and protection of a society's most disadvantaged citizens — addressing inequity — not only will give all children the opportunity to fulfill their potential but also will lead to sustained growth and stability of countries. This is why the focus on equity is so vital. It accelerates progress towards realizing the human rights of all children, which is the universal mandate of UNICEF, as outlined by the Convention on the Rights of the Child, while also supporting the equitable development of nations.
How can you make a difference?
To provide fast, efficient, and easy means of communication between UNICEF staff and Government counterpart departments, and NGOs.
Summary of key functions/accountabilities:
The position is to support for:
Communication Strategy
Media Relations
Networking and partnerships
Celebrities and special events
Global priorities and campaigns
Resource mobilization support
Management
Monitoring and evaluation
Capacity building and support
Key functions and accountabilities of the position (detailed job description attached): Download File JD Communication Specialist Level 3.pdf
To qualify as an advocate for every child you will have…
Advanced university degree in Communication, Journalism, Public Relations.
A first University degree combined with 2 additional years of professional experience may be accepted in lieu of an Advanced University Degree in the field of journalism, communications, external relations, public affairs, public relations or corporate communications.)
Five years of progressively responsible and relevant professional work experience in communication, print, broadcast, and/or new media.
International and national work experience is required.
Background/familiarity with emergency situations is required.
Fluency in English is required. Knowledge of another official UN language (Arabic, Chinese, French, Russian, or Spanish) or a local language is an asset.
Strong English language writing and editing skills are required.
Good political judgment and experience working in politically complex environments.
For every Child, you demonstrate…
UNICEF's Core Values of Care, Respect, Integrity, Trust, and Accountability (CRITA) underpin everything we do and how we do it. Get acquainted with Our Values Charter: https://uni.cf/UNICEFValues
UNICEF competencies required for this post are
Nurtures, Leads, and Manages People [1]
Demonstrates Self Awareness and Ethical Awareness [2]
Work Collaboratively with others [2]
Builds and Maintains Partnerships [2]
Innovates and Embraces Change [2]
Thinks and Acts Strategically [2]
Drive to achieve impactful results [2]
Manages ambiguity and complexity [2]
Technical Knowledge
Common Technical Knowledge Required. (for the job group)
Technical Knowledge to be Acquired/Enhanced. (for the job)
During the recruitment process, we test candidates following the competency framework. Familiarize yourself with our competency framework and its different levels: competency framework here.
UNICEF is here to serve the world's most disadvantaged children and our global workforce must reflect the diversity of those children. The UNICEF family is committed to including everyone, irrespective of their race/ethnicity, age, disability, gender identity, sexual orientation, religion, nationality, socio-economic background, or any other personal characteristic.
We offer a wide range of benefits to our staff, including paid parental leave, breastfeeding breaks, and reasonable accommodation for persons with disabilities. UNICEF strongly encourages the use of flexible working arrangements.
UNICEF has a zero-tolerance policy on conduct that is incompatible with the aims and objectives of the United Nations and UNICEF, including sexual exploitation and abuse, sexual harassment, abuse of authority, and discrimination. UNICEF is committed to promoting the protection and safeguarding of all children. All selected candidates will, therefore, undergo rigorous reference and background checks, and will be expected to adhere to these standards and principles. Background checks will include the verification of academic credential(s) and employment history. Selected candidates may be required to provide additional information to conduct a background check.
UNICEF appointments are subject to medical clearance.  Issuance of a visa by the host country of the duty station, which will be facilitated by UNICEF, is required for IP positions. Appointments may also be subject to inoculation (vaccination) requirements, including against SARS-CoV-2 (Covid). Government employees that are considered for employment with UNICEF are normally required to resign from their government before taking up an assignment with UNICEF. UNICEF reserves the right to withdraw an offer of appointment, without compensation, if a visa or medical clearance is not obtained, or necessary inoculation requirements are not met, within a reasonable period for any reason.
Remarks:
The VA is open to all (internal and external candidates).
Only shortlisted candidates will be contacted and advance to the next stage of the selection process.
This post will be temporarily outposted in Bangkok while the entry visa to Myanmar is being processed, and the successful candidate initially will be assigned in Bangkok.
The visa application normally takes between 6 – 12 months, and is occasionally rejected.
Once the entry visa to Myanmar is approved, the incumbent will be expected to relocate to
Yangon/Myanmar. The timelines of the move will take into consideration both the programmatic needs and the staff member's personal needs.
While Bangkok is a family duty station, Yangon is a non-family duty station. Once the incumbent moves to Yangon, the family members residing in Bangkok, if any, are unable to remain in Bangkok unless they have legal residency in Thailand independently of UNICEF.
In the case of visa rejection, the incumbent will be strongly encouraged to apply to other posts outside Myanmar, with a TOD (tour of duty) waiver and organizational assistance, while they continue to work from Bangkok. The TOD for this post is aligned with Yangon (3 years), and if the incumbent is unable to find any post within 3 years, they will be placed in the next mobility exercise.
In the event that the successful candidate happens to already be based in Myanmar with valid service visa, it is expected that the candidate be immediately assigned to Yangon/Myanmar.
Advertised: 23 May 2023 Myanmar Standard Time
Deadline: 06 Jun 2023 Myanmar Standard Time