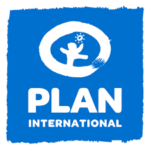 Deployable Security Advisor
Date: 25-May-2023
Location: Globally flexible, Flexible
Company: Plan International
The Organisation
Plan International is an independent development and humanitarian organisation that advances children's rights and equality for girls.
We believe in the power and potential of every child. But this is often suppressed by poverty, violence, exclusion and discrimination. And it's girls who are most affected.
Working together with children, young people, our supporters and partners, we strive for a just world, tackling the root causes of the challenges facing girls and all vulnerable children.
We support children's rights from birth until they reach adulthood. And we enable children to prepare for – and respond to – crises and adversity. We drive changes in practice and policy at local, national and global levels using our reach, experience and knowledge.
We have been building powerful partnerships for children for over 85 years, and are now active in more than 80 countries.
Disasters and conflicts threaten children's rights and damage the societies they live in. Last year alone, Plan International responded to 81 disasters globally to champion and uphold the rights of children, particularly girls, before, during and after emergencies.
To sustain its engagement with children affected by crises, our Humanitarian team is currently recruiting committed humanitarian experts to deploy 9 months of the year to various emergency contexts. This role is an exciting opportunity to contribute to the growth of our Core Surge team and to support children and their communities around the world in building resilience to increasing disaster risks.
The Opportunity
We recognise that our staff and associates may work in or travel to hostile and complex environments that present unique safety and security risks, and we are proactive in identifying and mitigating these risks. We understand that security management should be an enabler rather than a barrier. Plan International is committed to fulfilling its duty of care to our staff and providing a safe and secure environment so that we can better fulfil our purpose and objectives.
The Deployable Humanitarian Security Advisor works with both the Plan International Global Safety and Security Team and the Global Humanitarian Team. They will deploy to Country Offices and provide operational advice and technical support to the country management team. Deployments will be to locations responding to humanitarian crises, including high-risk locations such as disaster areas and fragile or conflict-affected states. They will be prepared to deploy at short notice and support country management and staff in managing safety and security risks while rapidly scaling up humanitarian operations
The Requirements
Significant experience overseeing security planning and operations in humanitarian or high-risk contexts.
Experience in conducting security risk assessments.
Experience providing technical support and oversight to security programmes.
Experience in security capacity building in a variety of contexts.
Proven experience in field-level representation with key stakeholders and coordination with peer NGOs and UN actors.
Experience in Humanitarian access negotiation/strategy.
Clear understanding of humanitarian principles and International Humanitarian Law
Excellent planning, management and coordination skills, with the ability to organise a substantial workload comprised of complex, diverse tasks and responsibilities.
Excellent negotiation and representation skills and the ability to work comfortably with a diverse staff in a very sensitive environment.
Good attention to detail.
Patient, adaptable, flexible, able to improvise and remain responsive and communicate clearly and effectively under pressure.
Strong communication (written and spoken) skills in English.
Committed to actively upholding Plan International's vision, values and behaviours and policies, including the Say Yes! To Keeping Children Safe Policy.
​​​​​​​
Please follow this link for a full role profile; Deployable Security Advisor JD (Feb 2023).docx
Location: This role will be deployed 75% of the time to Plan International's country programmes and home-based when not deployed. This can be flexible where Plan International has an office* that can employ on behalf of the Global Hub and you have the pre-existing right to work and live.
Type of Role: Permanent or maximum fixed term contract available as per employing office's standard terms and conditions.
Reports to: Director of Safety & Security
Salary: We will be happy to disclose the salary and applicable benefits to applicants as part of this process, however, please kindly note that the salary and employment benefits will be set according to your location and therefore it is not possible to include full details here.
As an indication if this role was based in the UK the salary would be circa £45000 per annum
Closing Date: Friday 2nd June
*Applicable locations include: Australia, Bangladesh, Belgium, Benin, Bolivia, Brazil, Burkina Faso, Cambodia, Cameroon, Canada, Central African Republic, China, Colombia, Denmark, Dominican Republic, Ecuador, Egypt, El Salvador, Ethiopia, Finland, Ghana, Guatemala, Guinea, Guinea-Bissau, Haiti, Honduras, Hong Kong, Indonesia, Ireland, Japan, Jordan, Kenya, Korea, Laos, Lebanon, Liberia, Malawi, Mali, Mozambique, Myanmar, Nepal, Nicaragua, Niger, Nigeria, Norway, Paraguay, Peru, Philippines, Rwanda, Senegal, Sierra Leone, South Sudan, Spain, Sudan, Sweden, Switzerland, Tanzania, Thailand, Timor-Leste, Togo, Uganda, United Kingdom, United States, Vietnam, Zambia, Zimbabwe
Equality, diversity and inclusion is at the very heart of everything that Plan International stands for.
We want Plan International to reflect the diversity of the communities we work with, offering equal opportunities to everyone regardless of age, disability, gender reassignment, marriage and civil partnership, pregnancy and maternity, race, religion or belief, sex or sexual orientation.
Plan International is based on a culture of inclusivity and we strive to create a workplace environment that ensures every team, in every office, in every country, is rich in diverse people, thoughts, and ideas.
We foster an organisational culture that embraces our commitment to racial justice, gender equality, girls' rights and inclusion.
Plan International believes that in a world where children face so many threats of harm, it is our duty to ensure that we, as an organisation, do everything we can to keep children safe. This means that we have particular responsibilities to children that we come into contact with and we must not contribute in any way to harming or placing children at risk.
A range of pre-employment checks will be undertaken in conformity with Plan International's Safeguarding Children and Young People policy. Plan International also participates in the Inter Agency Misconduct Disclosure Scheme. In line with this scheme we will request information from applicants previous employers about any findings of sexual exploitation, sexual abuse and/or sexual harassment during employment, or incidents under investigation when the applicant left employment. By submitting an application, the job applicant confirms their understanding of these recruitment procedures.
Please note that Plan International will never send unsolicited emails requesting payment from candidates.