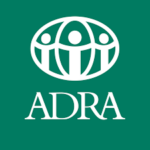 Deputy Finance Director – Aden, Yemen
Job Details
Level: Experienced
Job Location: Yemen
Education Level: Master's Degree
Job Category: Finance
Deputy Finance Director – Aden, Yemen
Position: Deputy Finance Director
Location: Aden
Administrative supervisor: Area Manager
Technical Supervisor: Finance Director
Reference: 23-33
Duration: Till October 31, 2024, renewable based on fund availability & performance
The deadline for receiving applications is Wednesday, August 30, 2023
Interested candidates are requested to submit their application by CLICKING HERE
ABOUT ADRA: The Adventist Development and Relief Agency is an independent, humanitarian agency established for the specific purpose of providing individual and community development and disaster relief. ADRA Yemen pursue a mission of changing the world by uplifting one life at a time. ADRA International serves 142 countries and was present in Yemen since 1995. It has more than 1200 aid workers serving in Yemen making it one of the biggest ADRA operations in the world. Its programs are supported by USAID, OFDA, The Japan Platform, DANIDA, German Foreign Office, German Humanitarian Aid, Sida, UNOCHA, UNHCR, WHO, WFP and DFID. It has presence in 14 Governorates in Yemen responding to all areas of humanitarian sectors. ADRA Yemen is undertaking programs in Yemen in the fields of health, child protection, education, women's protection and empowerment, NFI and food distribution, cash assistance, and livelihoods programming. Our work in these challenging settings gives rise to some of the most pressing issues facing contemporary humanitarian action, including questions of access, security, funding and coordination.
Safeguarding:
ADRA Yemen organization is committed to safeguarding and promoting the welfare of adults at risks and children in the targeted communities, as well as the welfare of all ADRA Yemen representatives. ADRA Yemen expects the post holder to adhere to and share this commitment.
All necessary measures for safer recruitment would be required including thorough background checks.
SUMMARY:
Under the supervision of the Finance Director, the Deputy Finance Director will dedicate I00% of his/her time leading, coordinating and ensuring the high-quality implementation of all activities in finance department, as well as ensuring timely reporting and compliance with donor rules and regulations. S/He will also provide management support in the administration of the financial and physical resources, implementation of internal controls and the general accepted principles of international accounting and active participation in the budgeting processes for current and new projects/programs.
RESPONSIBILITIES:
Deputy Finance Director will be responsible but not limited for the following tasks:
Accounting
Ensure the accounting records are up to date and auditable.
Ensure the completeness and accuracy of accounting records and closing of accounting books on a timely basis.
Ensure that supporting documentation for all accounting transactions meet in the very least the minimum requirements of the agency and donors.
Ensure that all changes in budgets are duly reflected in the agency's accounting system.
Ensure production of monthly financial statements and other financial reports as needed according to the deadlines established by ADRA Yemen.
Ensure the timely preparation and review of all cash and bank reconciliations.
Review inter-fund, and inter-organization reconciliations.
Ensure proper cost allocation and cost recovery.
Review and distribute monthly financial statements to the ADRA Yemen project managers and ADCOM on a timely manner.
Ensure set-up of new project books and regular back-ups of finance data.
Budgeting process and management
Ensure budget proposals and reports to donors are prepared according to each donor's regulations and correspond with the signed agreement.
Gather information from the relevant departments to consolidate budgets for project proposals according to project/mission needs and donor constraints.
Prepare Administration annual budget.
Analyze/report gaps between planned budgets and actual expenses.
Ensure compliance with the flexibility rule in terms of budget.
Anticipate financial risks, present budget updates and mitigation plans during ADCOM meetings.
Financial Management
Review and negotiate terms of grant contracts before signature (payment & financial reporting schedule, etc.).
Follow-up payments from donors and financial project close-out (contract liquidation).
Ensure that procurement procedures are strictly adhered to.
Inform the Finance Director of the tax and customs code, donor's financial requirements.
Recommend changes to certain aspects of ADRA operations to bring them in compliance with existing laws and regulations.
Prevent and report any financial and operational loss.
Take the lead on external audit preparation in support to the country compliance teams if any.
Contribute to opening/closeout meetings, responses to audit reports, recommendations' implementation plans.
Provide assistance to auditors whenever required by them during any auditing process.
Ensure that an internal control system is in place and properly implemented.
Treasury
Recommend to the ADCOM and/or Board the opening of new and closing of unwanted bank accounts.
Communicate annually the equivalent of Petty Cash limit in local currency.
Authorize any transfer of custodianship of the safe.
Conduct frequent unscheduled Cash Count of Petty Cash accounts.
Assess monthly cash-flow needs for projects and areas.
Process fund requests to donors whenever it is necessary.
Authorize transactions as per the ADRA Yemen Procurement Policies and Procedures and Finance manuals.
Monitor the bank balances and ensure that sufficient funds are available before making any disbursemen
Others
Ensure that all finance department staff have clear job descriptions and are empowered to carry out their assigned responsibilities.
Member of ADRA Yemen ADCOM.
Put in place the necessary procedures, practices, and training to fill capacity gaps and strengthen the Financial Department.
Participate in developing contingency plan for Finance department.
Act as Finance Director during the absence of the Finance Director.
Any other task as requested by the direct Supervisor.
QUALIFICATIONS AND SKILLS:
Master's degree in accounting, finance, or related field.
At least ten years of experience working in a related field, preferred within the ADRA network.
Well-developed skills in setting priorities, coordinating tasks and a proactive approach to work.
Ability to organize a team of accountants and finance staff and coordinate with other department and program directors about financial management of ADRA Yemen.
Ability to function efficiently under tight deadlines and stressful situations.
Ability to analyze large amounts of information and make an appropriate decision based on the analysis.
High level of personal and professional integrity and the ability to make consistent decisions.
Clear communication skills in a multicultural team.
Excellent organizational and management skills. Very well-organized and structured work style.
Fluency in oral and written English. Able to work both independently and as part of a team in a multicultural environment.
Fully computer literate.
Strong presentation and effective communication skills.
Knowledge of the organization's disciplines and ethical behaviors.
Sensitivity to ethnic, sex, or cultural differences and ability to adapt to different contexts.
ADRA'S VALUES:
We uphold the Humanitarian Principles.
Our key values:
Connected
Courageous
Compassionate
How to Apply
The deadline for receiving applications is Wednesday, August 30, 2023
Interested candidates are requested to submit their application by CLICKING HERE
Only short-listed candidates will be contacted.
Submit only one application per position.
Females are encouraged to apply.