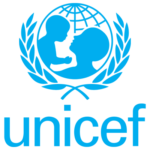 Job no: 559865
Contract type: Fixed Term Appointment
Duty Station: Kigali
Level: P-3
Location: Rwanda
Categories: Education
UNICEF works in some of the world's toughest places, to reach the world's most disadvantaged children. To save their lives. To defend their rights. To help them fulfill their potential.
Across 190 countries and territories, we work for every child, everywhere, every day, to build a better world for everyone.
And we never give up.
For every child, learning
UNICEF Rwanda is based in Kigali. It is committed to realizing the rights of all children to help them build a strong foundation and have the best chance of fulfilling their potential.
UNICEF Rwanda is currently running a Country Programme 2018-2024 and its goal is to improve the health, nutritional status, protection, education, and wellbeing of children, focusing on those who are poor, vulnerable or at risk.
Rwanda has achieved universal access and gender parity in primary education, with over 98 per cent net enrolment rate for both girls and boys. The Government of Rwanda sees education as a key driver for realizing 'Vision 2050', the national aspiration to become a high-income, knowledge-based economy. However, the education system continues to face significant challenges. Most notably, high dropout and repetition rates resulting in slow progress in transition to secondary education. Teacher competencies and capacity to deliver quality education remain low, leading to low learning outcomes for children.
UNICEF and partners have over the years supported the Ministry of Education to address these challenges within the framework of the Education Sector Strategic Plan (ESSP 2018 –2024). UNICEF's key areas of support include technical assistance on sector planning and coordination, teacher professional development on effective and inclusive pedagogies, and implementation of strategies aimed at improving learning outcomes for children and addressing inequalities. UNICEF Rwanda has also played a critical role in enhancing sector coordination to ensure programmes supported by partners are fully aligned with government priorities, complementary and fill identified gaps including through innovation to address persistent challenges.
To learn more about UNICEF work in Rwanda, please visit the country website https://unicef.sharepoint.com/sites/RWA/ or watch this video about UNICEF work in Rwanda: https://www.youtube.com/watch?v=f7B91m5Yzoc
How can you make a difference?
You will support the development and preparation of the Education programmes and is responsible for managing, implementing, monitoring, evaluating and reporting the progress of education programmes/projects.
You will provide technical guidance and management support throughout the programming processes to facilitate the administration and achievement of results on education programmes/projects to improve learning outcomes and equitable and inclusive education, especially for children who are marginalized, disadvantaged and excluded in society.
You will contribute to the achievement of results according to plans, allocation, results based-management approaches and methodology (RBM), as well as UNICEF's Strategic Plans, standards of performance, and accountability framework.
Please see the area under your responsibility:
Support to programme development and planning
Programme management, monitoring and delivery of results, including serving as GPE grant manager and OIC, Section Chief.
Technical and operational support to programme implementation
Networking and partnership building
Innovation, knowledge management and capacity building
To qualify as an advocate for every child you will have…
An advanced university degree in one of the following fields is required: education, economics, psychology, sociology, or another relevant technical field.
A minimum of five years of professional experience in programme planning, management, and/or research in education is required.
Experience in system strengthening, including evidence informed planning, in collaboration with a wide range of stakeholders is essential
Experience in programming for adolescents and youth is an asset
Relevant experience in a UN system agency or organization is considered as an asset.
Developing country work experience and/or familiarity with emergency is considered an asset.
Fluency in English is required. French is an asset
For every Child, you demonstrate…
UNICEF's Core Values of Care, Respect, Integrity, Trust and Accountability and Sustainability (CRITAS) underpin everything we do and how we do it. Get acquainted with Our Values Charter: UNICEF Values
UNICEF competencies required for this post are…
(1) Builds and maintains partnerships
(2) Demonstrates self-awareness and ethical awareness
(3) Drive to achieve results for impact
(4) Innovates and embraces change
(5) Manages ambiguity and complexity
(6) Thinks and acts strategically
(7) Works collaboratively with others
(8) Nurtures, leads and manages people as this has supervisory role
Technical competencies must be demonstrated in the following areas:
Some understanding of the overall global development context, including issues such as: poverty, conflict and the impact of these factors on education and vice-versa; and inter-sectoral approaches to address such issues in collaboration with other sectors (including Social Policy, Child Protection, Nutrition, WASH, Health, and Communications within UNICEF).
Some knowledge of global developments in education and international engagement strategies, including the application of the equity lens and human rights perspectives to programming.
Some ability to support policy dialogue: translation of analytical findings and evidence into development programme and policy discussions around equity and learning with partners, including government, development partners, CSOs and academia in relevant areas.
Some education sector planning knowledge/abiility,ncluding the range of modalities for delivering education, linkages between different sub-sectors (e.g. ECD, Primary, Secondary, Tertiary, Inclusive Education), cost-effectiveness and efficiency issues, key institutional structures, components and processes, as well as governance issues.
Some education and policy sector analysis capacity, including understanding of the core education data sets and indicators; tools for analysis of equity; determinants of student access and learning; budget, costing, and financial management in education systems; political economy; and education policy and strategic planning.
Some programme management in education, including programme design, costing, monitoring and evaluation and reporting.
Some ability to support engagement with partners e.g. Sector Wide Approaches, Global Partnership for Education, Education in Emergency Clusters, Education Provider Forums, Delivering as One, Inter-sectoral partnerships such as in ECD, as well as networking with other key partners.
Some understanding of gender and inequity issues in relation to education and development and the application of gender / equity analysis to policy and planning in education.
For CO and RO based posts and where relevant, some understanding of policies and strategies to address issues related to resilience: risk analysis and risk management, education in conflict situations, natural disasters, and recovery.
During the recruitment process, we test candidates following the competency framework. Familiarize yourself with our competency framework and its different levels: competency framework here.
UNICEF is here to serve the world's most disadvantaged children and our global workforce must reflect the diversity of those children. The UNICEF family is committed to include everyone, irrespective of their race/ethnicity, age, disability, gender identity, sexual orientation, religion, nationality, socio-economic background, or any other personal characteristic.
We offer a wide range of benefits to our staff, including paid parental leave, breastfeeding breaks and reasonable accommodation for persons with disabilities. UNICEF strongly encourages the use of flexible working arrangements.
UNICEF has a zero-tolerance policy on conduct that is incompatible with the aims and objectives of the United Nations and UNICEF, including sexual exploitation and abuse, sexual harassment, abuse of authority and discrimination. UNICEF is committed to promote the protection and safeguarding of all children. All selected candidates will, therefore, undergo rigorous reference and background checks, and will be expected to adhere to these standards and principles. Background checks will include the verification of academic credential(s) and employment history. Selected candidates may be required to provide additional information to conduct a background check.
Remarks:
UNICEF's active commitment towards diversity and inclusion is critical to deliver the best results for children. For this position, eligible and suitable male candidates from industrial countries are encouraged to apply.
Mobility is a condition of international professional employment with UNICEF and an underlying premise of the international civil service.
UNICEF appointments are subject to medical clearance.  Issuance of a visa by the host country of the duty station, which will be facilitated by UNICEF, is required for IP positions. Appointments are also subject to inoculation (vaccination) requirements, including against SARS-CoV-2 (Covid). Government employees that are considered for employment with UNICEF are normally required to resign from their government before taking up an assignment with UNICEF. UNICEF reserves the right to withdraw an offer of appointment, without compensation, if a visa or medical clearance is not obtained, or necessary inoculation requirements are not met, within a reasonable period for any reason.
Advertised: 20 Mar 2023 South Africa Standard Time
Deadline: 26 Mar 2023 South Africa Standard Time