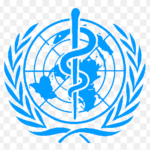 World Health Organization
Epidemiologist – (2307176)
Grade: P1
Contractual Arrangement: Fixed-term appointment
Contract Duration (Years, Months, Days): 1 Year renewable subject to availability of funds, satisfactory performance and continuing need for the post
Job Posting: Aug 3, 2023, 11:42:45 AM
Closing Date: Aug 25, 2023, 3:59:00 PM
Primary Location: France-Lyon
Organization: Cancer Surveillance
Schedule: Full-time
IMPORTANT NOTICE: Please note that the deadline for receipt of applications indicated above reflects your personal device's system settings.
PURPOSE OF POSITION
The International Agency for Research on Cancer (IARC) is the specialized cancer agency of the World Health Organization. The objective of the IARC is to promote international collaboration in cancer research.
The goals of the Cancer Surveillance Branch (CSU) are:
 To ensure that locally recorded high-quality cancer data are available to governments in countries in transition, to inform priorities for national cancer control.
 To serve as a reference to the global cancer community in the provision of national cancer indicators.
 To describe and interpret the changing magnitude and transitional nature of cancer risk profiles worldwide.
To advocate the health, social, and economic benefits of preventive interventions, through a systematic quantification of their impact.
The Cancer Surveillance Branch (CSU) has recently received a mandate from its Member States to quantify the health impact of crisis such as the COVID-19 pandemic, the role of health system and national strategies to mitigate disruptions and impact on the burden of cancer. This is part of IARC's mandate as a reference source in the provision of evidence to support cancer prevention through global cancer data.
Building on several collaborative projects within CSU, the aim is to better understand the impact of crises on the burden of cancer, and provide, data-driven, policy options that health systems can adopt to mitigate and recover from such crises. The incumbent will develop modeling frameworks using existing global statistics and related research activities at IARC to build policy scenarios that minimize impact of delays and disruptions during and after crises in health systems. The incumbent will be expected to contribute to the development of tools for inclusion in IARC's Global Cancer Observatory (GCO) based on quantification of the public health, societal and economic impact of specific cancer control strategies, often with a special emphasis placed on cancer prevention and low- and middle-income countries. Cooperative work with internal and external technical partners is an integral part of this role; the incumbent will work closely with CSU supervisors as well as national and academic partners.
The position reports to the Deputy Head of CSU. The incumbent undertakes research activities linked to better understanding on the role of cancer policies and resilient health system on the global cancer burden. The incumbent will interact with different groups at IARC, WHO and other international and national research institutions to co-develop health impact assessment related to different options of cancer prevention and control programmes.
DESCRIPTION OF DUTIES
1) Conduct research to better understand the impact of crises, health policies and resilient health system on cancer burden, including:
a) Synthesize the impact of crises such as the COVID-19 pandemic on cancer burden including cancer prognosis.
b) Develop modeling frameworks to quantify the impact of policies and their up-scale to reduce the burden of cancer and build-back better after crises
c) Quantification of the impact of cost-effective cancer policies on the current and future cancer burden.
2) On the basis of research undertaken, support the integration of relevant results into a Cancer Impact Tool under development within the GCO;
3) Prepare and disseminate scientific manuscripts;
4) Contribute to resource mobilisation with a view to attracting research funding from direct or competitive sources;
5) Liaison with partners and collaborators, internally and externally to enable the research plans of the Branch;
6) Perform other related duties as may be assigned by the Supervisor or Branch Head.
WHO COMPETENCIES
 Producing results
 Moving forward in a changing environment
 Fostering integration and teamwork
 Technical Expertise
 Respecting and promoting individual and cultural differences
REQUIRED QUALIFICATIONS
EDUCATION
Essential: PhD in Public Health, Epidemiology or related field.
Desirable: Training in a statistical or mathematical modeling.
PROFESSIONAL EXPERIENCE
Essential: At least one-year professional experience in health research part of which in cancer research.
Desirable: Experience in international research project or/and population-data analysis
USE OF LANGUAGE SKILLS
Expert knowledge of English is essential.
Working knowledge of French or another official language of the United Nations would be an asset.
FUNCTIONAL SKILLS AND KNOWLEDGE
Essential:
 Good knowledge of epidemiology and statistics in particular health technology assessment and comparative risk assessment.
 Good understanding of public health especially on health determinants and health systems.
 Good publication record in international journals including experience in writing reports or policy briefs.
 Experience in writing grant applications.
 Ability to proactively engage and take initiatives in the conduct and evaluation of the research studies.
 Ability to identify, understand, interpret, and discuss relevant health system issues.
 Ability to develop innovative approaches and solutions.
 Excellent mathematical and analytical skills.
 Mastery of public speaking techniques.
 Excellent drafting and communication skills.
OTHER SKILLS ( IT SKILLS)
 Excellent knowledge of Microsoft Office 365 package.
REMUNERATION
WHO salaries for staff in the Professional category are calculated in US dollars. The remuneration for the above position comprises an annual base salary starting at USD 39,401 (subject to applicable deductions), a variable post adjustment, which reflects the cost of living in a particular duty station, and currently amounts to USD 1,743 per month for the duty station indicated above. Other benefits include 30 days of annual leave, allowances for dependent family members, home leave, and an education grant for dependent children.
ADDITIONAL INFORMATION
 This vacancy notice may be used to fill other similar positions at the same grade level or lower.
 Only candidates under serious consideration will be contacted.
 A written test and/or presentation/seminar may be used as a form of screening.
 If your candidature is retained for an interview, you will be required to provide, in advance, a scanned copy of the degree(s)/diploma(s)/certificate(s) required for this position. IARC/WHO only considers higher educational qualifications obtained from an institution accredited/recognized in the World Higher Education Database (WHED), a list updated by the International Association of Universities (IAU)/United Nations Educational, Scientific and Cultural Organization (UNESCO). The list can be accessed through the link: http://www.whed.net. Some professional certificates may not appear in the WHED and will require individual review.
 According to article 101, paragraph 3, of the Charter of the United Nations, the paramount consideration in the employment of the staff is the necessity of securing the highest standards of efficiency, competence, and integrity. Due regard will be paid to the importance of recruiting the staff on as wide a geographical basis as possible.
 Any appointment/extension of appointment is subject to WHO Staff Regulations, Staff Rules, and Manual noting that first year of fixed term contracts is a probationary period which maybe extended subject to performance evaluation.
 For information on IARC's operations please visit: https://www.iarc.who.int, and for more general information on WHO's operations please visit: http://www.who.int.
 IARC/WHO is committed to creating a diverse and inclusive environment of mutual respect. The IARC/WHO recruits and employs staff regardless of disability status, sex, gender identity, sexual orientation, language, race, marital status, religious, cultural, ethnic, and socio-economic backgrounds, or any other personal characteristics.
 IARC/WHO is committed to achieving gender parity and geographical diversity in its staff. Women, persons with disabilities, and nationals of unrepresented and underrepresented Participating States https://www.iarc.who.int/equity-diversity-and-inclusion-at-iarc are strongly encouraged to apply for IARC/WHO jobs. Persons with disabilities can request reasonable accommodations to enable participation in the recruitment process. Requests for reasonable accommodation should be sent through an email to reasonableaccommodation@who.int.
 An impeccable record for integrity and professional ethical standards is essential. IARC/WHO prides itself on a workforce that adheres to the highest ethical and professional standards and that is committed to put the IARC/WHO Values Charter https://www.iarc.who.int/about-iarc-who-ethics into practice.
 IARC/WHO has zero tolerance towards sexual exploitation and abuse (SEA), sexual harassment and other types of abusive conduct (i.e., discrimination, abuse of authority and harassment). All members of the IARC/WHO workforce have a role to play in promoting a safe and respectful workplace and should report to IARC/WHO any actual or suspected cases of SEA, sexual harassment, and other types of abusive conduct. To ensure that individuals with a substantiated history of SEA, sexual harassment or other types of abusive conduct are not hired by the Organization, IARC/WHO will conduct a background verification of final candidates.
 IARC/WHO has a smoke-free environment and does not recruit smokers or users of any form of tobacco.
 IARC/WHO also offers wide range of benefits to staff, including parental leave and attractive flexible work arrangements to help promote a healthy work-life balance and to allow all staff members to fully express and develop their talents.
 The statutory retirement age for staff appointments is 65. For external applicants, only those who are expected to complete the term of appointment will normally be considered.
 Staff members in other duty stations are encouraged to apply.
 Mobility is a condition of international professional employment with IARC/WHO and an underlying premise of the international civil service. Candidates appointed to an international post with IARC/WHO are subject to mobility and may be assigned to any activity or duty station of the Organization throughout the world.