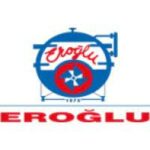 Export Sales & Marketing Research
Company: EROGLU ISI A.S.
Location: Dudullu Osb, Türkiye
Salary: 12000 TRY per month
Category: Marketing, Sales
Language: Russian, English
Company
About EROGLU ISI A.S.
EROGLU ASI A.S carries out management, marketing and sales activities at its head office in Istanbul Dudullu Organized Industrial the Region. EROĞLU ISI A.Ş has established many turnkey industrial facilities in Turkey and abroad and is working smoothly. All products we produce are certified for compliance with international standards. It is the first certificate of conformity Steam Boiler, Hot Oil boiler and Steam Generator company in Turkey. EROĞLU ISI A.Ş exports more than 50% of the products it produces. The countries we export to are Germany, Albania, Azerbaijan, Bahrain, United Arab Emirates, Algeria, Croatia, Iraq, Italy, Kazakhstan, K.K.T.C. Kuwait, Libya, Macedonia, Egypt, Mauritania, Russia, Sudan, Saudi Arabia, Turkmenistan, Ukraine, Jordan, Yemen, Greece
Role
Description
Responsible for planning, implementing, analyzing and reporting on information gather from the market with the intention of understanding the company's positioning and perceptions within the market
Working hours
Monday to Friday, 09:00am – 6:00pm
Responsibilities
International competitors and market analysis, competitives advantages, action plan to internationalization
Work with marketing department and/ or integrate marketing functions to generate sales
Identifying new sales markets and pipelines
Provide competitive analysis on various companies' market offerings, identify market trends, pricing/business models, sales and methods of operation
Assist in survey design, implementation, supervision and monitoring of market research studies
Slots
Pick the slot most suitable for you
22 May, 2023 – 19 May, 2024
Eligibility
Backgrounds
Marketing (Required)
Sales (Required)
Skills
Internet usage
Windows PC usage
Market Research
Sales
Presentation skills
Project Management
Microsoft Dynamics
MacOS
Languages
Russian (Required)
English (Required)
Nationality
All Nationalities
Minimum study level
Bachelor (Required)
Process
The steps involved in being recruited for this job.
Confirm
Estimated process time is 7 days
Visa type
AIESEC VISA – You will require this visa for the duration of your stay.