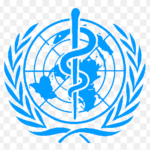 World Health Organization
Field Security Officer
Field Security Officer – (2304587)
Grade: P3
Contractual Arrangement: Fixed-term appointment
Contract Duration (Years, Months, Days): One Year
Job Posting: May 18, 2023, 12:53:27 PM
Closing Date: Jun 18, 2023, 3:44:00 AM
Primary Location: Ethiopia-Addis Ababa
Organization: AF_ETH Ethiopia
Schedule: Full-time
IMPORTANT NOTICE: Please note that the deadline for receipt of applications indicated above reflects your personal device's system settings.
OBJECTIVES OF THE PROGRAMME
The mission of WHO's Health Emergencies Programme (WHE Programme) is to help countries, and to coordinate international action, to prevent, prepare for, detect, rapidly respond to, and recover from outbreaks and emergencies.
DESCRIPTION OF DUTIES
1.Support the Incident Manager and the Head of WHO Office with regard to maintaining the safety and security of WHO personnel, premises and assets in compliance with UNSMS and WHO Security Management Policies and Principles, monitor the implementation of the technical security measures outlined in the Security Plan, SRM Measures MOSS, and SOPs; ensure that the Country Office as well as the sub-offices have an acceptable level of MOSS SRM Measures' compliance.2.Monitor the security situation across the country; undertake security risk assessment for the Country Office as well as overall sub-offices and report to the Head of WHO Office on any emerging security threats to WHO personnel, operations, premises and assets. Facilitate the implementation of recommended mitigating measures.3.Develop contingency plans for the Country Office as well as for each sub-office, be instrumental in implementing the enhanced security measures; and ensure staff members are familiar and adhere with the related guidelines.4.In cooperation with the data team and the field coordinators, facilitate the implementation of an effective and practical system to track WHO staff and responders throughout the country of assignment; ensure that all field coordinators send, on daily basis, an updated list of staff, consultants, partners and dependents present at their respective field locations.5.In close coordination with Logistics team, ensure that all deployed staff and responders are provided with a mobile phone and a SIM card upon arrival, as well as hand-held radios where applicable, to enable establishing a SMS or other rapid alert systems to provide staff with relevant and real time information and updates about the prevailing security situation.6.Conduct training for all WHO staff and non-staff in accordance with WHO policies and UNSMS standards, provide briefing on radio communication, convoy, security and evacuation procedures and other security issues and precautions to be taken in compliance with the current measures prescribed by UNDSS and WHO.7.Maintain updated security information, prepare periodical situation reports ensuring that the Head of WHO Office and the UNDSS are kept regularly informed of security situation, drawing their attention to pitfalls, needs, unusual situations and problems, proposing improvements.8.Participate with the logistics team in identifying proper accommodations, with adequate security measures for all staff and responders, ensuring their safety and well-being.9.Ensure WHO's participation in the UN Security Cell. Establish contact with all relevant national authorities including national security agencies as appropriate.10.Guide the Local Security assistant (s), where applicable.11.Perform any other incident-specific related duties, as required by the functional supervisor.
REQUIRED QUALIFICATIONS
Education
Essential: First level university degree in police science, business administration, political/social sciences, psychology or international relations or related field from an accredited/recognized institute, with focus on security management or equivalent in military or police academy degree or training
Desirable:
Experience
Essential: At least five years' experience in security management, at the national and international levels. Some experience in training and guiding staff on security issues.
Desirable: Experience in field missions of the WHO, the UN, health cluster partners or recognized humanitarian organization would be an advantage. Security management experience in developing countries would be an asset.
Skills
Demonstrated technical skills to understand/consolidate varying specializations such as electronics, communications, mechanics, explosives and other sophisticated devices encountered in security system management.•Tact, discretion and diplomacy.•Good knowledge of WHO field security operations and the specificities of the operations conducted within the framework of an outbreak and health emergencies.
WHO Competencies
Teamwork
Respecting and promoting individual and cultural differences
Communication
Moving forward in a changing environment
Creating an empowering and motivating environment
Use of Language Skills
Essential: Expert knowledge of English.
Desirable:
REMUNERATION
WHO salaries for staff in the Professional category are calculated in US dollars. The remuneration for the above position comprises an annual base salary starting at USD 64,121 (subject to mandatory deductions for pension contributions and health insurance, as applicable), a variable post adjustment, which reflects the cost of living in a particular duty station, and currently amounts to USD 3067 per month for the duty station indicated above. Other benefits include 30 days of annual leave, allowances for dependent family members, home leave, and an education grant for dependent children.
ADDITIONAL INFORMATION
This vacancy notice may be used to fill other similar positions at the same grade level
Only candidates under serious consideration will be contacted.
A written test may be used as a form of screening.
In the event that your candidature is retained for an interview, you will be required to provide, in advance, a scanned copy of the degree(s)/diploma(s)/certificate(s) required for this position. WHO only considers higher educational qualifications obtained from an institution accredited/recognized in the World Higher Education Database (WHED), a list updated by the International Association of Universities (IAU)/United Nations Educational, Scientific and Cultural Organization (UNESCO). The list can be accessed through the link: http://www.whed.net/. Some professional certificates may not appear in the WHED and will require individual review.
According to article 101, paragraph 3, of the Charter of the United Nations, the paramount consideration in the employment of the staff is the necessity of securing the highest standards of efficiency, competence, and integrity. Due regard will be paid to the importance of recruiting the staff on as wide a geographical basis as possible.
Any appointment/extension of appointment is subject to WHO Staff Regulations, Staff Rules and Manual.
Staff members in other duty stations are encouraged to apply.
For information on WHO's operations please visit: http://www.who.int.
The WHO is committed to creating a diverse and inclusive environment of mutual respect. The WHO recruits and employs staff regardless of disability status, sex, gender identity, sexual orientation, language, race, marital status, religious, cultural, ethnic and socio-economic backgrounds, or any other personal characteristics.
The WHO is committed to achieving gender parity and geographical diversity in its staff. Women, persons with disabilities, and nationals of unrepresented and underrepresented Member States (https://www.who.int/careers/diversity-equity-and-inclusion)are strongly encouraged to apply for WHO jobs.
Persons with disabilities can request reasonable accommodations to enable participation in the recruitment process. Requests for reasonable accommodation should be sent through an email to reasonableaccommodation@who.int
An impeccable record for integrity and professional ethical standards is essential. WHO prides itself on a workforce that adheres to the highest ethical and professional standards and that is committed to put the WHO Values Charter into practice.
WHO has zero tolerance towards sexual exploitation and abuse (SEA), sexual harassment and other types of abusive conduct (i.e., discrimination, abuse of authority and harassment). All members of the WHO workforce have a role to play in promoting a safe and respectful workplace and should report to WHO any actual or suspected cases of SEA, sexual harassment and other types of abusive conduct. To ensure that individuals with a substantiated history of SEA, sexual harassment or other types of abusive conduct are not hired by the Organization, WHO will conduct a background verification of final candidates.
Mobility is a condition of international professional employment with WHO and an underlying premise of the international civil service. Candidates appointed to an international post with WHO are subject to mobility and may be assigned to any activity or duty station of the Organization throughout the world.
WHO also offers wide range of benefits to staff, including parental leave and attractive flexible work arrangements to help promote a healthy work-life balance and to allow all staff members to express and develop their talents fully.
The statutory retirement age for staff appointments is 65 years. For external applicants, only those who are expected to complete the term of appointment will normally be considered.
WHO has a smoke-free environment and does not recruit smokers or users of any form of tobacco.
*For WHO General Service staff who do not meet the minimum educational qualifications, please see e-Manual III.4.1, para 220.
In case the website does not display properly, please retry by: (i) checking that you have the latest version of the browser installed (Chrome, Edge or Firefox); (ii) clearing your browser history and opening the site in a new browser (not a new tab within the same browser); or (iii) retry accessing the website using Mozilla Firefox browser or using another device. Click the link for detailed guidance on completing job applications: Instructions for candidates