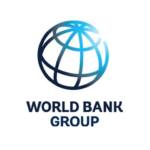 Finance Analyst
Job #: req23110
Organization: World Bank
Sector: Finance & Accounting
Grade: GE
Term Duration: 3 years 0 months
Recruitment Type: Local Recruitment
Location: Chennai,India
Required Language(s): English
Preferred Language(s):
Closing Date: 6/28/2023 (MM/DD/YYYY) at 11:59pm UTC
Description
Do you want to build a career that is truly worthwhile? Working at the World Bank Group provides a unique opportunity for you to help our clients solve their greatest development challenges. The World Bank Group is one of the largest sources of funding and knowledge for developing countries; a unique global partnership of five institutions dedicated to ending extreme poverty, increasing shared prosperity and promoting sustainable development. With 189 member countries and more than 120 offices worldwide, we work with public and private sector partners, investing in groundbreaking projects and using data, research, and technology to develop solutions to the most urgent global challenges. For more information, visit www.worldbank.org
The WBG Finance & Accounting (WFA) Vice Presidential Unit is responsible for all aspects of the financial reporting and internal control framework for the International Bank for Reconstruction and Development (IBRD), the International Development Association (IDA), the International Finance Corporation (IFC), and the extensive Trust Fund/Partnership portfolio of these entities. WFA also leads the client shared service function for the WBG corporate expenses and WBG trust funds, and ensures fiduciary responsibility for all disbursements related to Bank operations
WBG Trust Fund and Loan Operations Department (WFATL) in World Bank Group Finance and Accounting (WFA) provides a number of financial operation activities, notably financial services, compliance, disbursements, accounting, and analytics for IBRD/IDA loans and Trust Funds
The WFA for Trust Funds and Loans Operations (WFATL) manages loan and trust fund operations and was recently reorganized to better serve client needs, accommodate for new Bank priorities, and achieve further efficiencies and consistency in service delivery.
Because of the reorganization, WFATL consists of three divisions, each managed by one manager. The first division (Client Services – WFACS) is devoted to providing "front-end" client services and related operations to business and external clients, and is organized along business lines serving the regions and global practices. The Services within the area of WFACS responsibilities fall under three categories: regional coordination, country focal point assistance, and project-level fiduciary and portfolio management. The second division (Account and Corporate Services -WFAAS) is focused on supporting the transactional activities associated with the implementation and closure of loans or trust funds, including account maintenance, help desk and trust funds and loans accounting and reporting. The third division (WFAST) focuses on system design and related aspects. These three divisions work closely and collaboratively with one another.
WFACS is seeking a highly-motivated Finance Analyst (FN) to be integral and active member of its client service team to be based in Chennai, India.
Duties and Accountabilities:
The Finance Analyst's (FN) primary responsibilities will include, but are not limited to the following activities:
Technical:
 Act as the country focal point for assigned countries in collaboration with the country Finance Officer (FO), at country level.
 Collaborate with the FOs in the following components of the work program pertaining to client support and technical assistance: Country Portfolio Performance Review (CPPR); Country Partnership Strategy (CPS); Participation in project launches; and providing input to the Implementation Status Reports (ISRs).
 Collaborate with Finance Officers (FOs) on fiduciary review of loan preparation documents.
 Manage project preparation from concept note to effectiveness, as assigned by the FOs for low-risk projects including Trust Funds.
 Prepare level two (level one at FO direction) loan restructuring packages and clear in the Operations (Ops) portal.
 Carry out the disbursement risk assessment of projects, including providing input to FOs on Withdrawal Application Quality Risk (WAQR).
 Provide advice during project implementation to address fiduciary and fund-flow related issues based on risk assurance framework
 Provide loan information and analyses to assist in decision-making.
 Evaluate the results of both the reviews of transactions and the portfolio management work to identify areas where borrowers have capacity constraints and to assist in decision-making on the type of capacity-building that should be provided to clients.
 Provide monthly inputs to Customer Relationship Management (CRM) Dashboard (managed by corporate services, reporting) on the status of disbursements and the performance of the portfolio for each Country Management Units (CMUs).
 Provide capacity building and technical support to clients on the Bank's disbursement policies and procedures through face-to-face workshops, video conferences, e-mails and ad-hoc discussions resulting from reviews of transactions, missions etc.
 Utilize the available online tools and experts in the community of expertise (COE) to build knowledge through discussion groups, posting of aide memoires, leave and mission plans, training materials and guidance notes.
 Monitor inactive Project Designated Accounts (DAs), engage in portfolio management activities and liaise with clients to ensure that DA balances are promptly documented or refunded.
 Implement actions to ensure that loans are closed promptly on the due dates.
 Process the logging and resolution of ineligible expenditures in the system, including following up with clients to ensure ineligible expenditures are duly refunded.
 Manage e-disbursement account setup and the related queries from clients.
 Update loan data in the system for information such as: Master Data Setup; category overdraw; clearance of sanctioned and debarred firms; changes to Designated Account ceilings; fulfilment of Loan Effectiveness Conditions; loan Closing Date extensions; reallocation of category amounts; Achievement of Disbursement Linked Indicators and Results; etc.
 Perform ex-ante and ex-post review of withdrawal applications, including Special Commitments and UN Commitments, and the related supporting documentation and sign off the withdrawal applications, as appropriate. Promptly liaise with clients to resolve any potential issues or exceptions noted in the processing of transactions.
 Perform the Release function for withdrawal applications, as applicable.
 Review and process cancellations, refunds, adjustments, returned payments, beneficiary registration forms (BRFs); Interim Financial Reporting (IFR) advances; and the refinancing of Project Preparation Advances (PPAs).
 Handle transaction processing and review work of Central Services such as Refunds and Adjustments, Special Commitment payments, Financial Intermediary Financing Trust Funds and Carbon Trust Funds.
 Provide support to the Central WFALD-TF team on Centralized Grants implementation.
 Provide support on planning the development of system enhancement tasks, upgrades to applications and new system. Perform testing related to enhancement tasks, upgrades to applications.
 Prepare Business Requirement Document and user acceptance testing for business-driven priorities and new system.
 Prepare analytical reports based on review on the nature of / trends related to disbursements and allied aspects to assist the Country Teams and WFACS management in decision-making.
 Work on system related initiatives including Robotic Process Automation and blockchain activities
 Appropriately handle other tasks that may be assigned by the WFACS Team Lead and management.
Relationship:
 Serve as a solution provider for advice to internal clients (task teams, financial management specialists and procurement specialists, legal) on preparation and implementation issues in the assigned countries.
 Engage and advise external clients on the processes and procedures required in order to efficiently utilize eDisbursement system; transfer clients to help desk support for all technical support or system related queries.
Selection Criteria
The candidate should meet the following criteria:
 Minimum Education: (i) A professional certification – fully qualified as Chartered Accountant or equivalent is mandatory with or without a Bachelor's degree in Accounting or Finance.
Work Experience: At least 3 years of relevant experience in portfolio management, project operations accounting or auditing. Experience with a financial institution or a Big 4 accounting firm is a plus.
 Language skills: Ability to communicate effectively, in writing and orally, in English is required.
 Relevant knowledge of Generally Accepted Accounting Principles (GAAP), internal controls and financial management.
 Knowledge and application of the Bank's Operational Policies and Procedures and how they relate to disbursements and loan portfolio management.
 Ability to exercise professional judgment and appropriately interpret and apply operational policies, as they relate to disbursements and loan portfolio management.
 Knowledge of the Bank's IBRD and IDA lending products.
 Strong quantitative skills with superior attention to detail and numerical accuracy.
 Strong analytical and conceptual skills with demonstrated ability to interpret data, assess issues, develop sound conclusions and formulate remedial measures.
 Ability to manage complex tasks, deal with rapidly shifting priorities, provide professional support to senior staff and deliver against ambitious deadlines.
 Capacity to work simultaneously, effectively and efficiently on a variety of diverse issues and tasks, independently adjusting priorities and achieving results with agreed objectives and deadlines.
 Ability to operate effectively in a matrix management environment.
 Strong client focus including good interpersonal, diplomatic and team building skills required for building and maintaining collaborative relationships.
 Willingness to travel on mission and short-term assignments.
Key Competencies:
The preferred candidate must demonstrate the following competencies:
 Deliver Results for Clients: Contributes to delivery of results for client on complex issues.

 Collaborate within Teams and Across Boundaries: Keeps others fully informed to ensure integration and work consistency.
 Willingness to work in different time zones – Given that the division is co-located in multiple cities in different time zones, candidates must be willing to work in different time zones especially the US EST time zone on an 'as-needed' basis.
 Lead and Innovate: Brings new and different insights.
 Create, Apply, and Share Knowledge: Actively contributes to and readily applies WBG's body of knowledge for client solutions.
 Make Smart Decisions: Leverages available data and makes timely decisions.
 Client Understanding: Looks at issues from the client's perspective and takes action beyond normal expectations to ensure client satisfaction.
 Broad Business Thinking: Maintains an in-depth understanding of the long-term implications of decisions both for the department and the client's business.
 Project Management: Demonstrates a practical knowledge of project management principles and techniques.
 Analytical Thinking: Interprets data and reviews for non-conformity and gathers further information in response to problems.
 Policies and Procedures: Seeks out opportunities to further the understanding / improvement of relevant policies and guidance.
 Risks and Controls: Demonstrates good understanding of risks and internal control procedures pertaining to various activities in own functional areas.
 Information Technology and Systems: Leverages information technology systems and applications to improve productivity and efficiency.
 Communication: Utilizes appropriate tools and techniques to explain technical information in plain language.
World Bank Group Core Competencies
The World Bank Group offers comprehensive benefits, including a retirement plan; medical, life and disability insurance; and paid leave, including parental leave, as well as reasonable accommodations for individuals with disabilities.
We are proud to be an equal opportunity and inclusive employer with a dedicated and committed workforce, and do not discriminate based on gender, gender identity, religion, race, ethnicity, sexual orientation, or disability.
Learn more about working at the World Bank and IFC, including our values and inspiring stories.