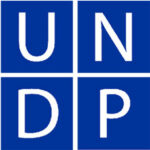 Graphic Designer Clerk – FTA GS4- UNOCHA
ob Identification: 11350
Locations: Colombia
Posting Date: 06/08/2023, 10:23 AM
Apply Before: 06/25/2023, 09:59 PM
Job Schedule: Full time
Agency: UNOCHA
Grade: G4
Vacancy Type: Fixed Term
Practice Area: Crisis management / Country Management Support
Bureau: Regional Bureau for Latin America and the Caribbean
Education & Work Experience: Bachelor's Degree – 1 year(s) experience OR High School certificate- 4 year(s) experience
Required Languages: Spanish
Vacancy Timeline: 2 Weeks
Job Description
Background
Diversity, Equity and Inclusion are core principles at UNDP: we value diversity as an expression of the multiplicity of nations and cultures where we operate, we foster inclusion as a way of ensuring all personnel are empowered to contribute to our mission, and we ensure equity and fairness in all our actions. Taking a 'leave no one behind' approach to our diversity efforts means increasing representation of underserved populations. People who identify as belonging to marginalized or excluded populations are strongly encouraged to apply. Learn more about working at UNDP including our values and inspiring stories.
UNDP does not tolerate sexual exploitation and abuse, any kind of harassment, including sexual harassment, and discrimination. All selected candidates will, therefore, undergo rigorous reference and background checks.
The United Nations Office for the Coordination of Humanitarian Affairs (OCHA) aims to help ensure that emergency response saves lives, protects and is the voice of people in crisis. OCHA also seeks to improve connectivity and coherence between humanitarian and development work, building on the comparative advantage of diverse actors and supporting national and local capacity, towards collective outcomes that reduce risk, need and vulnerability. OCHA Colombia works to ensure that collective, evidence-based situational awareness informs decisions on humanitarian action, seeking to ensure that streamlined data and analysis are provided to inform a rapid, effective, and principled response. OCHA Colombia also works to facilitate sufficient, timely, substantial, predictable, and flexible funding that meets the needs of the most vulnerable people. In accordance with its mandate, OCHA conducts advocacy on behalf of people in need to ensure effective and principled humanitarian action. This advocacy contributes to action that also enhances the protection of the people concerned.
This position is located in the Office for the Coordination of Humanitarian Affairs in Bogota, Colombia. The Graphic Designer Clerk will work in close collaboration with the other units of OCHA Colombia, namely Information Management Unit, Analysis, Communication and Advocacy Unit, Coordination Unit, Administrative and Finance Unit. The Graphic Designer Clerk reports directly to the Information Management Associate.
Duties and Responsibilities
This position will have the following key objectives:
Support the processes of creation, design, visualization, updating of information products and the respective publication.
1.) Graphic Design
Conceptualize and support in developing graphic communication and training materials according to OCHA's style and brand guidelines.
Support in the creation and design of information, visual communication, web and multimedia products of OCHA and/or EHP, with different objectives, formats and media, including reports (infographics, newsletters, presentations, reports, dashboard, HNO, HRP, posters, etc), in the established times and in coordination with the work team.
In coordination with members of the unit, support with the elaboration of maps that complement public and internal information products, focusing on the communication of key messages to all audiences.
2.) Social Media
Support in coordinating the publication procedures of all public information products produced by OCHA and visual communication, according to the guidelines established by headquarters and the head of office.
Support with the administration and responsible management of social networks and other digital media of OCHA, to strengthen the tools for the promotion and dissemination of products and services, as well as the creation of a relationship and feedback channel with users.
3.) Audiovisual Products
Support with the creation, assembly/editing and post-production of audiovisual products and/or materials such as photography, videos and multimedia, ensuring compliance with the work plan.
Collaborate in the coordination of OCHA publications with authors, publishers, printers, and other relevant agencies, following up and controlling the quality of materials submitted for printing, if necessary.
4.) Other
Collaborate in the organization of the graphics library in electronic format and media for consultation and use by officers, partners and counterparts.
Support the training of key staff and counterparts in the design of audiovisual materials and tools that clarify the mandate and procedures carried out within OCHA and thus increase their professional competencies and those of the organization.
Competencies Core:
Achieve Results: LEVEL 1: Plans and monitors own work, pays attention to details, delivers quality work by deadline
Think Innovatively: LEVEL 1: Open to creative ideas/known risks, is pragmatic problem solver, makes improvements
Learn Continuously: LEVEL 1: Open minded and curious, shares knowledge, learns from mistakes, asks for feedback
Adapt with Agility: LEVEL 1: Adapts to change, constructively handles ambiguity/uncertainty, is flexible
Act with Determination: LEVEL 1: Shows drive and motivation, able to deliver calmly in face of adversity, confident
Engage and Partner: LEVEL 1: Demonstrates compassion/understanding towards others, forms positive relationships
Enable Diversity and Inclusion: LEVEL 1: Appreciate/respect differences, aware of unconscious bias, confront discrimination
Cross-Functional & Technical competencies:
Demonstrate Empathy and Emotional Intelligence
Genuinely care about people; demonstrate empathy with joys and pains of others
Enable the wellbeing of the team(s)
Read a group's emotional currents and power relationships, identifying influencers, networks, and organizational dynamics; adapt leadership styles at the appropriate times
See the positive in people, situations, and events
Motivate and Direct
Create and communicate a compelling vision and purpose
Align people and resources with organizational vision, strategy, objectives
Understand and proactively builds the team/organization culture
Show Managerial Courage
Face up to organizational and people problems
Not be afraid to take decision and actions when and as needed
Not hold back anything that need to be said, respectfully and diplomatically
Address conflict in a timely manner, not allow conflicts in teams linger
Help others through emotional or tense situations, tactfully bringing disagreements into the open and finding solutions all can endorse
Required Skills and Experience
Secondary Education is required.
Or
University Degree in Graphic Design, Audiovisual Media, Communication, Advertising, or related areas is desirable, but is not a requirement.
Experience, Knowledge, and Skills
Four (4) years of relevant work experience in Graphic Design, Audiovisual Media, Communication, Advertising for candidates with Secondary Education.
One (1) year of relevant work experience in Graphic Design, Audiovisual Media, Communication, Advertising for candidates with University Degree
Management of geographic information systems is desirable.
Excellent command of Office, Web tools, and multimedia is highly desirable.
Knowledge of layout, design, and presentation design programs and softwares (Inskape, Photoshop, Adobe, Illustrator, InDesign, HTML and others).
Ability to communicate information and ideas in an effective and visually creative manner.
Ability to manage information (collection, processing, and presentation)
Ability to work in an organized manner, be able to handle multiple projects at once, work under pressure and meet deadlines.
Proficiency in graphic design principles; layout, composition, color theory and typography.
Experience working with an international or national organization, and familiarity with the UN system is desirable.
Fluency in Spanish (both oral and written) is required. Knowledge of English is an advantage.
Disclaimer
Important applicant information
All posts in the GS categories are subject to local recruitment.
Applicant information about UNDP rosters
Note: UNDP reserves the right to select one or more candidates from this vacancy announcement. We may also retain applications and consider candidates applying to this post for other similar positions with UNDP at the same grade level and with similar job description, experience and educational requirements.
Scam warning
The United Nations does not charge any application, processing, training, interviewing, testing or other fee in connection with the application or recruitment process. Should you receive a solicitation for the payment of a fee, please disregard it. Furthermore, please note that emblems, logos, names and addresses are easily copied and reproduced. Therefore, you are advised to apply particular care when submitting personal information on the web