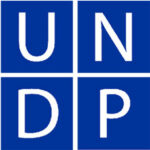 Human Resources Analyst
Job Identification: 10378
Locations:  New York, United States
Posting Date:  05/09/2023, 04:04 AM
Apply Before:   05/22/2023, 09:44 AM
Job Schedule:  Full time
Agency:  UNDP
Grade:  P1
Vacancy Type:  Fixed Term
Practice Area:   Management
Bureau:  Bureau for Management Services
Contract Duration:  1 Year with Possibility for extension
Education & Work Experience:  Master's Degree
Other Criteria:   Bachelor's degree with 2 years of experience will be accepted in lieu of the Master's degree
Required Languages:  English
Desired Languages:  French/Spanish
Mobility required/no mobility:   mobility required
Job Description
Background
Diversity, Equity and Inclusion are core principles at UNDP: we value diversity as an expression of the multiplicity of nations and cultures where we operate, we foster inclusion as a way of ensuring all personnel are empowered to contribute to our mission, and we ensure equity and fairness in all our actions. Taking a 'leave no one behind' approach to our diversity efforts means increasing representation of underserved populations. People who identify as belonging to marginalized or excluded populations are strongly encouraged to apply. Learn more about working at UNDP including our values and inspiring stories.
UNDP does not tolerate sexual exploitation and abuse, any kind of harassment, including sexual harassment, and discrimination. All selected candidates will, therefore, undergo rigorous reference and background checks.
Hosted by the UN Development Programme (UNDP), the Multi-Partner Trust Fund Office (MPTF Office) is the only United Nations unit exclusively dedicated to the design and administration of multi-stakeholder pooled financing instruments. Since 2003, it has supported over 200 UN-implemented pooled funds, providing an integrated platform of inter-agency pooled fund services to help UN organizations and partners make fast and efficient progress towards collective outcomes, like the 2030 Agenda. The MPTF Office's current portfolio is over $16 billion in total, with more than $1.8 billion per year in contributions and includes more than 150 active pooled financing mechanisms.
The MPTF Office's trustee and fund design and administration service is a standard setter in the UN System – professionalized, highly transparent and firewalled from all UN implementing entities. The MPTF Office has put in place a number of tools and systems to support its transparent and accessible fund administration services such as its digital platform the MPTF Office Gateway.
As a shared UN service provider, the MPTFO operates in a distinct and dedicated business unit. It provides an integrated service platform that, in addition to core trust fund design and administration functions, provides complementary services to users like data analytics, research administration, and knowledge management.
With matrix reporting to the Operations Manager, BMS/MPTFO and to the HR Specialist, BMS/OHR/RCS Central Recruitment, the Human Resources Analyst provides HR support to the Operations Manager as part of MPTFO's administration services and to the HR Specialist as part of OHR Central Recruitment Unit's recruitment services
Duties and Responsibilities
1) Implements solutions-focused client-oriented HR services focusing on achievement of the following results
Acts as the knowledge leader for recruitment, including guiding managers and staff on relevant policies and procedures and sharing relevant knowledge in a timely manner on best guide recruitment decisions.
Supports HR strategies adopted by the office, recruitment planning, career development, including implementation of the strategic approach to recruitment in the office, proper use of contractual modalities, forecast of the staffing needs.
Liaises with relevant stakeholders on matters related to corporate HR policies, guidance and adherence to.
2) Supports the HR service provision on for MPTFO and Fund Secretariats
Organizes contract extension and separation processes;.
Advises, trains and monitors HR performance management process (PMD) and provides related analysis for corporate reporting.
Provides support on effective onboarding process in collaboration with relevant GSSC teams.
Keeps up to date with latest HR updates and shares information with managers and staff as needed.
3) Act as the focal point for recruitment processes for various contractual modalities in line with UNDP HR recruitment processes and procedures
Supports overall recruitment processes, in close collaboration with hiring managers, for all recruitment activities related to Fixed Term and Temporary Appointments, detail assignments, internships, UN Volunteers, Junior Programme Officers, fellowships, International and National Personal Services Agreements, Non/Reimbursable Loan Agreements and inter-agency placements and other HR contract arrangements
Coordinates and ensures effective, timely, transparent and competitive recruitment and selection processes in line with UNDP policies, procedures and practices,
Supports vacancy management, including facilitation of position management, job classification and vacancy announcements, as well as outreach and recruitment marketing strategy for selected positions,
Facilitates and administers assessment processes, including test administration, panel interview facilitation and submission preparations for applicable approvals and compliance reviews,
Keeps abreast of and analyses latest trends in talent acquisition, including sourcing, assessment and selection, and provide inputs to recruitment guidelines and tools
4) Supports knowledge building and sharing
Develops, organizes and provides one-on-one or group training sessions on HR topics
Maintains and regularly reports on achievement of results and supporting office HR business processes mapping and elaboration/establishment of internal Standard Operating Procedures (SOPs).
Acts as the focal point for onboarding and offboarding session for staff.
Supports liaising with teams on learning and knowledge sharing activities
Supports development and update of HR relevant information, training, and communication materials
5) Data analytics
Produces HR data and analytics regularly from relevant data source to support decision making processes in MPTFO on (but not limited to):
current and projected vacancies, recruitment status across MPTFO and Fund Secretariats to inform management on recruitment Key Performance Indicators (KPIs)
Learning activities including PMD completion and corporate reporting
Contract administration
Competencies
Core Competencies – UNDP Core Competencies can be found here.
Achieve Results: LEVEL 1: Plans and monitors own work, pays attention to details, delivers quality work by deadline
Think Innovatively: LEVEL 1: Open to creative ideas/known risks, is pragmatic problem solver, makes improvements
Learn Continuously: LEVEL 1: Open minded and curious, shares knowledge, learns from mistakes, asks for feedback
Adapt with Agility: LEVEL 1: Adapts to change, constructively handles ambiguity/uncertainty, is flexible
Engage and Partner: LEVEL 1: Demonstrates compassion/understanding towards others, forms positive relationships
Enable Diversity and Inclusion: LEVEL 1: Appreciate/respect differences, aware of unconscious bias, confront discrimination
Cross-Functional & Technical competencies
Customer Satisfaction/Client Management: Ability to respond timely and appropriately with a sense of urgency, provide consistent solutions, and deliver timely and quality results and/or solutions to fulfil and understand the real customers' needs. Provide inputs to the development of customer service strategy.
Look for ways to add value beyond clients' immediate requests. Ability to anticipate client's upcoming needs and concerns.
Communication: Ability to communicate in a clear, concise and unambiguous manner both through written and verbal communication; to tailor messages and choose communication methods depending on the audience Ability to manage communications internally and externally, through media, social media and other appropriate channels
People analytics: Ability to generate and align people data with business intelligence data to inform strategic decision-making; knowledge of knowledge of databases, their architecture, integration and landscape; ability to create and use data models; knowledge of visualization techniques. Gathering and using data and information to provide insights into people issues and guide decision-making
Recruitment design and management: Knowledge of, ability to design and manage end to end recruitment processes
Talent sourcing and outreach: Knowledge of and ability to develop and implement strategies, mechanisms and platforms to ensure the effective outreach to the relevant segments of the labor market, active and passive candidates internally and externally
Onboarding of personnel: Knowledge of policy and procedures on administrative on-boarding, including issuance of office ID, email address creation, office space, telephone extension, Quantum profile set up, issuance of office ICT equipment
Off-boarding of personnel: Knowledge of policy and procedures on administrative on-offboarding, including necessary clearance forms for returning office equipment, office ID, UNLP, cancellation of visa issued by host country, deletion of office email and Quantum profile
Required Skills and Experience
Education:
Master's degree in human resources management, organizational development, business administration, or related field.
Bachelor's degree in combination with two years of experience may be accepted in lieu of the Master's degree.
Experience:
Applicants to positions at this level who have a Master's degree in a relevant field of study are not required to have professional work experience. For applicants who have a Bachelor's degree, two years of qualifying work experience in human resources is required.
A minimum of one year of progressively responsible experience in human resources is desirable.
Demonstrated ability to cover all areas of Human Resources from recruitment and onboarding to performance management, training and career development.
Experience in a wide variety of HR areas and contractual modalities within the UN system.
Demonstrated performance in delivering solutions-oriented client service that meets the needs of the clients.
Understanding of financial implications of HR contracts and post and contract management.
Demonstrated understanding and application of HR policies within the UN system.
Excellent communication skills, ability to multitask and ability to deliver.
Experience working in ERP systems and related platforms.
Language:
Fluency in both written and spoken English.
Knowledge of another UN language (French/Spanish) is an asset.
Disclaimer
Important information for US Permanent Residents ('Green Card' holders)
Under US immigration law, acceptance of a staff position with UNDP, an international organization, may have significant implications for US Permanent Residents. UNDP advises applicants for all professional level posts that they must relinquish their US Permanent Resident status and accept a G-4 visa, or have submitted a valid application for US citizenship prior to commencement of employment.
UNDP is not in a position to provide advice or assistance on applying for US citizenship and therefore applicants are advised to seek the advice of competent immigration lawyers regarding any applications.
Applicant information about UNDP rosters
Note: UNDP reserves the right to select one or more candidates from this vacancy announcement. We may also retain applications and consider candidates applying to this post for other similar positions with UNDP at the same grade level and with similar job description, experience and educational requirements.
Non-discrimination
UNDP has a zero-tolerance policy towards sexual exploitation and misconduct, sexual harassment, and abuse of authority. All selected candidates will, therefore, undergo rigorous reference and background checks, and will be expected to adhere to these standards and principles.
UNDP is an equal opportunity and inclusive employer that does not discriminate based on race, sex, gender identity, religion, nationality, ethnic origin, sexual orientation, disability, pregnancy, age, language, social origin or other status.
Scam warning
The United Nations does not charge any application, processing, training, interviewing, testing or other fee in connection with the application or recruitment process. Should you receive a solicitation for the payment of a fee, please disregard it. Furthermore, please note that emblems, logos, names and addresses are easily copied and reproduced. Therefore, you are advised to apply particular care when submitting personal information on the web.