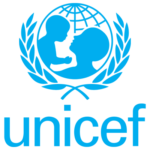 Human Resources Manager P4, Bamako, Mali #52227
Job no: 562849
Contract type: Fixed Term Appointment
Duty Station: Bamako
Level: P-4
Location: Mali
Categories: Human Resources
UNICEF works in some of the world's toughest places, to reach the world's most disadvantaged children. To save their lives. To defend their rights. To help them fulfill their potential.
Across 190 countries and territories, we work for every child, everywhere, every day, to build a better world for everyone.
And we never give up.
For every child, Hope,
UNICEF Mali Country Programme (2020-2024) is aligned with the United Nations Sustainable Development Cooperation Framework (UNSDCF) 2020–2024, the United Nations integrated strategy for the Sahel, the UNICEF Strategic Plan, 2018–2021 and the UNICEF Gender Action Plan, 2018–2021. The vision of the Mali country programme of cooperation is that children and adolescents, both girls and boys, especially the most disadvantaged, deprived and hard-to-reach and those affected by crises, live and participate in resilient communities, enjoying a protective, nurturing and supportive environment that allows them to unlock their full potential throughout their lives. towards the Sustainable Development Goals. The emphasis is on increased demand for and delivery of integrated and inclusive services through a focus on three key windows of opportunity, supported by two cross-cutting programme components: (a) The early years (0–5 years), focusing on health, nutrition, birth registration, water and sanitation, protection and early learning for school readiness; (b) The formative years (6–12 years), facilitating successful transitions, with an emphasis on safe and inclusive quality education and the prevention of violence and exploitation; (c) The second decade (13–18 years), focusing on adolescent empowerment, skills development, well-being, the promotion of child-friendly behaviours and the prevention of violence and exploitation; (d) An enabling environment for community resilience through active participation in social service management, monitoring and social protection; (e) Programme effectiveness.
Purpose for the job: Under the supervision of the Deputy Representative Operations – P5, the HR Manager is responsible for leading the HR Function in the Mali Country Office, entailing six (6) offices: the main office (Bamako) and five (5) field offices (Gao, Mopti, Tombouctou, Sikasso and Kayes). The incumbent is accountable for implementing HR services that enhance the capacity of staff to deliver on business goals and objectives under an exciting life cycle approach to programming, in which it is expected that HR management is effective and transparent; staff competencies are continuously improving; duty of care and core values are well established.
He / She is also responsible for regularly supporting senior management in policy direction and design; develop original and innovative means in all aspects of HR management and tackle highly complex HR matters. The incumbent is also responsible for planning, organizing and supervising a team of five (5) HR staff.
How can you make a difference?
Summary of key functions/accountabilities:
1. Management of the HR Unit
Support in establishing the annual work plan, setting priorities/targets and performance measurements.
Monitor work progress and ensure results are achieved according to schedule and performance standards.
Establish clear individual performance objectives, goals and timelines; and provide timely guidance to enable the team to perform their duties responsibly and efficiently
2. Technical HR Leadership
Provide technical leadership in one or more HR specialty areas with responsibility for reviewing the work of other Professional and General Service staff for compliance with principles and concepts, policies, regulations and rules as well as for soundness of judgement and conclusions.
Develop, implement and monitor the interpretation and application of new human resources policies, practices and procedures in area of specialization to meet the evolving needs of the organization including formulating the position of the organization on policies in area of HR specialization and determining the appropriate application of rules and regulations to highly sensitive or contentious individual cases having implications for other HR systems and UNICEF as a whole.
3. Business Partnering
Serve as the single point of contact for his/her client portfolio on advice pertaining to all aspects of the employment life cycle
Work with clients to help fulfill their goals through advising on how to attract, retain and motivate staff of the highest caliber.
Provide accurate and timely advice to clients on HR processes and policies, ensuring the highest level of client-orientation.
Proactively advise clients on the resolution of human resources issues ensuring equitable and transparent solutions that protects both the staff and organizations interests in accordance with policies, regulations and procedures.
Promote the organizational goals and targets for gender equity and cultural diversity.

Strategic Human Resources

Liaise with the HQ Divisions, regional and country offices to support and contribute to corporate HR strategy formulation and global implementation. Provide feedback and make recommendations on the establishment and improvement of HR systems, policies and processes.
Keep abreast, research, benchmark, and implement best and cutting edge practices in HR management and contribute to the development of global policies, procedures and introduce innovation through sharing of best practices and knowledge learned.
Responsible for strategic human resources forecasting for his/her clients including identifying future human resource requirements in terms of numbers, types and levels of staff, and identifying emerging trends in profile requirements.
Helps design optimal organizational, staffing structures and levels, and, in consultation with senior management develops standards and benchmarks staffing norms.

Implementation of assigned Human Resources Services

Provide support to various or one specific HR occupation (recruitment, job classification, career development, performance management, data analytics, learning & development etc.) to help their supervisors in implementing efficient client services that help either attract, retain and/or motivate staff of the highest caliber.

Learning and Capacity Development

In collaboration with business owners, design and deliver learning plans for staff to enhance their knowledge and build skills in new areas. Contributes to the mapping of competencies for all staff in assigned client portfolio, assisting in the development of a comprehensive framework in support of the development of the talent pipeline.
Recommend efficient and cost-effective learning products which strengthen staff capacity to contribute effectively to business goals; Participate as a resource person in capacity building initiatives to enhance the competencies of clients/stakeholders.
Interpret and analyze HR data to help inform strategic decision making on HR processes and strategies.
Develop data collection systems to optimize data quality.

To qualify as an advocate for every child you will have…

An Advanced University Degree in human resource management, business management, international relations, psychology or another related field is required.
***A first University Degree in a relevant field combined with 2 additional years of professional experience may be accepted in lieu of an Advanced University Degree.
Eight years of professional experience in human resource management in an international organization and/or large corporation is required. UNICEF / UN experience is highly desirable
Field experience /familiarity with Emergency is required
Proven experience in leading and supervising a team
Fluency in French and English required (oral and in writing). Knowledge of another official UN language or a local language of the duty station is an asset
For every Child, you demonstrate…
UNICEF's Core Values of Care, Respect, Integrity, Trust and Accountability and Sustainability (CRITAS) underpin everything we do and how we do it. Get          acquainted with Our Values Charter: UNICEF Values
UNICEF competencies required for this post are…
Nurtures, Leads and Manages People (2) Demonstrates Self Awareness and Ethical Awareness (2) Works Collaboratively with others (2) Builds and Maintains Partnerships (2) Innovates and Embraces Change (2) Thinks and Acts Strategically (2) Drive to achieve impactful results (2) Manages ambiguity and complexity (2)
During the recruitment process, we test candidates following the competency framework. Familiarize yourself with our competency framework and its different levels: competency framework here.
UNICEF is here to serve the world's most disadvantaged children and our global workforce must reflect the diversity of those children. The UNICEF family is committed to include everyone, irrespective of their race/ethnicity, age, disability, gender identity, sexual orientation, religion, nationality, socio-economic background, or any other personal characteristic.
We offer a wide range of benefits to our staff, including paid parental leave, breastfeeding breaks and reasonable accommodation for persons with disabilities. UNICEF strongly encourages the use of flexible working arrangements.
UNICEF has a zero-tolerance policy on conduct that is incompatible with the aims and objectives of the United Nations and UNICEF, including sexual exploitation and abuse, sexual harassment, abuse of authority and discrimination. UNICEF is committed to promote the protection and safeguarding of all children. All selected candidates will, therefore, undergo rigorous reference and background checks, and will be expected to adhere to these standards and principles. Background checks will include the verification of academic credential(s) and employment history. Selected candidates may be required to provide additional information to conduct a background check.
Remarks:
UNICEF's active commitment towards diversity and inclusion is critical to deliver the best results for children. For this position, eligible and suitable female candidatures are encouraged to apply.
Mobility is a condition of international professional employment with UNICEF and an underlying premise of the international civil service.
UNICEF appointments are subject to medical clearance.  Issuance of a visa by the host country of the duty station, which will be facilitated by UNICEF, is required for IP positions. Appointments are also subject to inoculation (vaccination) requirements, including against SARS-CoV-2 (Covid). Government employees that are considered for employment with UNICEF are normally required to resign from their government before taking up an assignment with UNICEF. UNICEF reserves the right to withdraw an offer of appointment, without compensation, if a visa or medical clearance is not obtained, or necessary inoculation requirements are not met, within a reasonable period for any reason.
Only shortlisted candidates will be contacted and advance to the next stage of the selection process.
Eligible UNICEF International Professional (IP) Staff Members on fixed-term, continuing or permanent contracts applying to a Temporary Appointment, which is dedicated to L3 (or L2) Response, may be able to retain a lien and their fixed-term entitlements. The conditions of the temporary assignment will vary depending on the status of their post and their current tour of duty, and relocation entitlements may be limited as per the relevant policies.
** Bamako is a Category D; Non-Family duty station. The Rest and Recuperation Cycle is 8 weeks.
** The successful candidate will be expected to join UNICEF Mali within 31 days of accepting the job offer
Advertised: 09 Jun 2023 Greenwich Standard Time
Deadline: 25 Jun 2023 Greenwich Standard Time