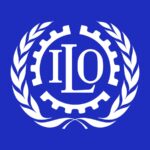 International Labour Organization
Internship on Data analysis on Wages and Productivity
Grade: Internship
Publication date: 03 May 2023
Application deadline (midnight Geneva time): 17 May 2023
Vacancy no.:
Job ID: [[10763]]
Department: [[WORKQUALITY]]
Organization Unit: [[INWORK]]
Location: Geneva, Switzerland
Duration of contract: 3 to 6 months (starting on the 1st or the 15th of a given month)
You are applying to the ILO generic internship roster, which is published several times per year. The roster will be made available to all departments and field offices, which will then select and directly contact suitable candidates. Due to the high volume of applications we receive, the ILO does not inform candidates about the status of their application.
ILO Internship Programme provides an opportunity for talented individuals to:
(a) increase understanding of relevant issues at the international level by involving them directly in the work of the Office and the application of ILO principles, programmes and strategies;
(b) gain practical experience with the ILO directly related to their field of study.
The internship programme is not intended to lead to a career in the ILO. There should be no expectation of further employment at the end of the internship.
**Please note that you can apply to a maximum of three internship profiles during the current application period. If you apply to more than three internship profiles, your application will not be considered for any profile.** Note that you may withdraw your candidature at any time via the Jobs Applied section of your profile.
It is highly recommended that you submit your application as soon as possible to avoid last minute technical issues or delays. Late applications will not be considered.
The ILO values diversity. We welcome applications from qualified women and men, particularly those with disabilities and from non- or under- represented member States. If needed, reasonable accommodation will be provided to those with disabilities in the recruitment phase as well as during the internship to promote equality of opportunities. If you are unable to complete our online application form due to a disability, please send an email to ilojobs@ilo.org
IMPORTANT:
Please only apply for an internship if you fulfil the following two criteria:
 You have no close relative serving in the ILO.
 This is your first internship with the ILO (only one internship is permitted).
Please note that in the context of the new ILO organigram, the naming of the departments may be subject to change.
Department(s)
Inclusive Labour Markets, Labour Relations and Working Conditions Branch (INWORK)
Learning areas
The ILO Global Wage Report is an ILO flagship report published every two years since 2008, which examines the evolution of different wage indicators, providing a unique picture of wage trends globally, by region and at country level. The report is translated into several languages and is widely disseminated among policy makers, trade unions and employers' organisations across the world. The next edition of the Global Wage Report is scheduled for publication in 2024, with background research and data analysis starting in June 2023.
The intern will work under the guidance of the Senior Economist, Wage Specialist, and is expected to undertake background research and data anaylsis on different wage indicators by using microdata from labour force surveys or household income and expenditure surveys, and undertake an in-depth analysis of the links between wages and productivity. The work may include:
 Collection of data from official national sources
 Cleaning of labour force surveys or income and expenditure surveys
 Imputation of missing values through modelling methods
 Use and application of econometric methods
In addition, the intern may be expected to produce a short report to summarize the methodologies and approaches used, and summarize main findings.
Required profile
Education
Area of studies: Economics and Statistics
The candidate should be enrolled in their final year of graduate degree programme or should have completed such a programme no longer than 1 years ago (mandatory)
Experience
Experience working in research and data analysis is required. Knowledge on the analysis of labour market data would be an advantage
Languages
Working (both oral and written) knowledge of at least one of the ILO's official languages (English, French, Spanish)
Competencies
Adaptable to an international, multicultural and multilingual environment, good communication skills and be able to work in a team.
Additional requirements:
Knowledge of statistical software (such as STATA or R for example), experience in research and data analysis.
How to apply:
Search for an internship profile via the page on ILO Jobs
Select the internship profile you would like to apply for, and create a profile on ILO Jobs
 Complete your candidate profile and apply to the internship profile
 Be sure to attach a cover letter in the last section of the application, as applications without a cover letter will not be considered and you cannot attach a cover letter after the deadline.
Selection process:
Following a first screening by the Human Resources Development Department (HRD), hiring departments will short-list applicants. You will be directly contacted should an internship opportunity match your profile. If you have not been contacted by any department within six months after your application, you can consider that you have not been selected by any department for this roster. If still eligible, you may apply to the next roster.
If shortlisted, you may be contacted by the hiring department for a written test and/or interview. The ILO may use communication technologies such as Skype, Video or teleconference, e-mail, etc for the assessment and evaluation of candidates.
Stipend:
As an intern in Geneva, you will receive a stipend of 2450 CHF per month from the ILO, unless you receive funding through another institution (for example your university or a foundation). If you receive partial funding, ILO will cover the difference to ensure you receive 2450 CHF per month. Your travel to Geneva will be at your own expense.
In addition to the amounts referred above, each intern shall receive the amount of CHF45 per month, or the equivalent amount in the currency in which the monthly stipend is paid, which is a contribution from the Office towards the cost of medical insurance to cover the period of the internship.
Insurance:
Please note that the ILO does not take responsibility for any costs arising from accidents and/or illness incurred during the internship. You will be responsible for your own insurance coverage for illness and accidents for the duration of the internship at the duty station (whether Geneva or the field).
Fraud warning:
The ILO does not charge any fee at any stage of the recruitment process whether at the application, interview, processing or training stage. Messages originating from a non ILO e-mail account – @ilo.org – should be disregarded. In addition, the ILO does not require or need to know any information relating to the bank account details of applicants.