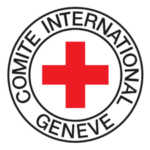 Investigation Officer (800824)
Requisition ID: 21163
Region: Europe (HQ)
Contract type: Open-ended contract
Reports to (role)
Head of Intake and Analysis
What we do
The International Committee of the Red Cross (ICRC) works worldwide to provide protection and humanitarian assistance to people affected by conflict and armed violence. We take action in response to emergencies and, at the same time, promote respect for international humanitarian law. We are an independent and neutral organization, and our mandate stems essentially from the Geneva Conventions of 1949. We work closely with National Red Cross and Red Crescent Societies and with their International Federation in order to ensure a concerted, rational and rapid humanitarian response to the needs of the victims of armed conflict or any other situation of internal violence. We direct and coordinate the international activities conducted in these situations.
Purpose of the position
Working collaboratively with internal and external stakeholders, the Investigation Officer is responsible for planning, organizing, managing and investigating the most serious and complex investigations of alleged Non-Sexual Harassment and/or alleged violations of ICRC internal policies and procedures, ensuring best practices
Main duties and responsibilities
As part of the Intake and Analysis Team (IAT), the Investigaiton Officer will conduct preliminary assessments of all reported cases of Non-Sexual Harassment. Prioritizes the follow-up based on the advice from Head of the Intake and Analysis Cell or designate.
Plans, organizes, conducts and manages investigations of alleged misconduct of Non-Sexual Harassment and/or alleged violations of ICRC internal policies and procedures.
Obtains and reviews relevant documentation; conducts interviews and takes statements; analyses facts, determines findings, and formulates recommended disciplinary and jurisdictional actions; gathers and analyses electronic evidence.
Prepares complete and concise investigation reports and conducts post-investigation tasks.
Works collaboratively and in coordination with colleagues to achieve organizational goals, in accordance with ICRC Code of Conduct Framework and Guidelines and in compliance with other Organizational principles and regulations.
As instructed by the Head of Investigation, prepares cases for submission to the internal justice system (Global Independent Board of Appeal GIBA) and/or referral to relevant national jurisdictions.
Supports the case manager and the IAT in the case triage process.
Performs other preventive compliance activities as required, including training
Performs other duties to support the operational function of the Investigation Unit as determined by the Head of Investigations or designate.
People management responsibilities
No
Scope and Impact
Geographic remit : global.
Relationships
Internally, interacts with the subject of the investigation and other staff involved in or impacted by the case being investigated, including the Code of Conduct facilitators in the field, Heads of Delegation, Compliance Officers, Heads of Division, members of the Department of Operations, etc. Liaises and coordinates with the General Counsel.
Externally, as directed by Head of Intake and Analysis Cell, interacts with relevant forensic institutions participating in the investigation and third parties (suppliers, etc.) impacted by the cases being investigated. This can also include IFRC, UN agencies and other international agencies' compliance functions
Education required
University degree in law or HR with relevant subject and/or professional investigative certifications from recognized institutions (e.g. ACFE)
Fluent command of English, strong English drafting skills. Second Language an asset.
Computer proficiency.
Professional experience required
At least 8 -10 years' practical experience of investigations and investigatory procedures. including ideally 3-5 years' experience in investigatory procedures and practice and 1-2 years' such experience within international organizations investigative / compliance function. .
Expertise in investigation technique, particularly where conduct is related to Abuse of Authority, Non-Sexual Harassment, Bullying.
Knowledge of legal, procedural and evidentiary standards.
Wide experience with investigatory procedures and international best practice.
Wide experience in conducting administrative investigations.
Knowledge of legal, procedural and evidentiary standards of International Organizations.
Proven ability to design processes and draft implementing policies/procedures related to internal sanctions.
Strong drafting, report writing and case management skills
Willing to travel and conduct investigations in remote, hardship and physically challenging environments
Additional information
Location: Geneva
Type of contract: Open Ended Contract
Duration of assignment: [[Long Term Assignment]]
Grade: [[C1]]
Activity rate: 100%
Estimated start date: 4th Sept 2023
Application deadline: 26/05/2023
The ICRC values diversity and is committed to creating an inclusive working environment. We welcome applications from all qualified candidates
Language
Verbal and written fluency in English is required. A second language is an asset.