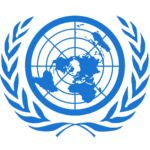 Judicial Affairs Officer
Posting Title: JUDICIAL AFFAIRS OFFICER, P4
Job Code Title: JUDICIAL AFFAIRS OFFICER
Department/Office: Department of Peace Operations
Duty Station: NEW YORK
Posting Period: 26 May 2023 – 09 July 2023
Job Opening Number: 23-Rule of Law-DPO-208128-R-New York (R)
Staffing Exercise N/A
Org. Setting and Reporting
The Department of Peace Operations (DPO) provides political and executive direction to United Nations peacekeeping operations around the world and maintains contact with the Security Council, troop and financial contributors, and parties to the conflict in the implementation of Security Council mandates. The Department works to integrate the efforts of United Nations, governmental and non-governmental entities in the context of peace operations. This position is located in the DPO Office of Rule of Law and Security Institutions (OROLSI), Justice and Corrections Service (JCS).
JCS serves as a centre of expertise on justice, corrections and related rule of law areas within the United Nations Secretariat and supports the work of justice and corrections components in United Nations peace operations and other United Nations entities. It assists host countries to deliver essential justice and prison services, strengthen criminal justice systems, and facilitate rule of law reforms. The incumbent will report to the Chief of Service.
Responsibilities
Reporting to the Chief of JCS (D-1) or his/her delegate, the Judicial Affairs Officer (P-4) will undertake the following functions:
Mission Planning and Support
Provide mission support to the United Nations Multidimensional Integrated Stabilization Mission in the Central African Republic (MINUSCA) on its rule of law and justice mandated tasks (including specialized advice to the Special Criminal Court, transitional justice and support of the military justice system).
Provide technical support and strategic guidance across all peacekeeping operations on criminal accountability including for crimes against peacekeepers and crimes again civilians.
Provide strategic advice and support to the Department of Peace Operations and Member States on justice and corrections matters in peacekeeping.
Provide justice and corrections support to new, evolving or transitioning peace operations.
Liaise with external and internal Department of Peace Operations partners on the rule of law including the Global
Focal Point for Rule of Law towards coordination, effectiveness, and sustainability of United Nations support to host state authorities.
Policy and Guidance
Assist the Chief of Service or his/her delegate in the administration of the Service, including the development of
workplans and budgetary documents.
Draft, review and edit correspondence and other documents for the Chief of Service and other senior officials in Headquarters and in the field.
Contribute to the development of policies, guidance, project proposals for donor funding.
Organize briefings, conferences and training events.
Staffing and Human Resource Management
Support all aspects of recruitment for professional staff, support staff and interns for the Service, and support to recruitment for counterparts in field missions.
Contribute to the development of specialized Government Provided Personnel (GPP) job descriptions, and assist in conducting interviews to place suitable candidates on the GPP roster.
Supervisor Justice and Corrections personnel as required.
Assists with other tasks as requested by the Chief of Service or his/her delegate.
Competencies
Professionalism: Demonstrated knowledge of judicial and legal system issues, including knowledge of criminal law and relevant international human rights standards and their relationship and linkages to the broader post-conflict recovery/developmental framework and initiatives. Ability to proactively seek and recommend sound policy initiatives. Conceptual and strategic analytical capacity, including ability to identify and articulate issues that require a coordinated United Nations response. Judgment in applying technical expertise to a wide range of complex and unusual problems and in developing innovative and creative solutions. Knowledge of institutional mandates, policies and guidelines pertaining to judicial affairs and knowledge of the institutions of the United Nations system. Conscientious and efficient in meeting commitments, observing deadlines and achieving results. Shows pride in work and in achievements; demonstrates professional competence and mastery of subject matter; is conscientious and efficient in meeting commitments, observing deadlines and achieving results; is motivated by professional rather than personal concerns; shows persistence when faced with difficult problems or challenges; remains calm in stressful situations. Takes responsibility for incorporating gender perspectives and ensuring the equal participation of women and men in all areas of work.
Communication: Speaks and writes clearly and effectively. Listens to others, correctly interprets messages from others and responds appropriately. Asks questions to clarify, and exhibits interest in having two-way communication. Tailors language, tone, style and format to match the audience. Demonstrates openness in sharing information and keeping people informed.
Commitment to continuous learning: Keeps abreast of new developments in own occupation/profession. Actively seeks to develop oneself professionally and personally. Contributes to the learning of colleagues and subordinates. Shows willingness to learn from others. Seeks feedback to learn and improve.
Leadership: Serves as a role model that other people want to follow. Empowers others to translate vision into results. Is proactive in developing strategies to accomplish objectives. Establishes and maintains relationships with a broad range of people to understand needs and gain support. Anticipates and resolves conflicts by pursuing mutually agreeable solutions. Drives for change and improvement; does not accept the status quo. Shows the courage to take unpopular stands. Provides leadership and takes responsibility for incorporating gender perspectives and ensuring the equal participation of women and men in all areas of work; demonstrates knowledge of strategies and commitment to the goal of gender balance in staffing.
Education
Advanced University degree in law, or bar qualification or equivalent. A first-level university degree in combination with two additional years of qualifying experience may be accepted.
Work Experience
A minimum of seven years experience as a practicing lawyer, prosecutor, judge or legal expert is required.
Significant experience providing technical assistance for the development or reform of legal or judicial institutions in a transitional, development or post-conflict setting outside the incumbent's country of origin is required.
A minimum of one year experience working in the headquarters of a regional or international organization is required.
Significant experience drafting strategic documents and reviewing the written work of others is required.
Significant experience providing support for criminal accountability or the investigation and prosecution of serious crimes in post-conflict settings is required.
A minimum of one year experience working in or supporting an international or internationalized tribunal is desirable.
Experience working in the front office of a senior official is desirable.
Languages
English and French are the working languages of the United Nations Secretariat. For this post, fluency in English (both oral and written) is required. Knowledge of French is desirable.
Assessment
Evaluation of qualified candidates may include an assessment exercise which may be followed by competency-based interview.
Special Notice
This post is financed by the Support Account for Peacekeeping Operations.
Staff members are subject to the authority of the Secretary-General and to assignment by him or her. In this context, all staff are expected to move periodically to new functions in their careers in accordance with established rules and procedures.
The United Nations Secretariat is committed to achieving 50/50 gender balance in its staff. Female candidates are strongly encouraged to apply for this position.
At the United Nations, the paramount consideration in the recruitment and employment of staff is the necessity of securing the highest standards of efficiency, competence and integrity, with due regard to geographic diversity. All employment decisions are made on the basis of qualifications and organizational needs. The United Nations is committed to creating a diverse and inclusive environment of mutual respect. The United Nations recruits and employs staff regardless of gender identity, sexual orientation, race, religious, cultural and ethnic backgrounds or disabilities. Reasonable accommodation for applicants with disabilities may be provided to support participation in the recruitment process when requested and indicated in the application.
Applicants from troop- and police-contributing countries who are found most suitable and recommended for selection will be given due consideration for positions in a peacekeeping operation or Headquarters support account funded positions in the Department of Peacekeeping Operations and the Department of Field Support, taking into account their contribution to United Nations peacekeeping, in accordance with General Assembly resolutions 66/265 and 67/287. For the latest list of troop- and police-contributing countries, visit the following website: https://peacekeeping.un.org/en/troop-and-police-contributors.
United Nations Considerations
According to article 101, paragraph 3, of the Charter of the United Nations, the paramount consideration in the employment of the staff is the necessity of securing the highest standards of efficiency, competence, and integrity. Candidates will not be considered for employment with the United Nations if they have committed violations of international human rights law, violations of international humanitarian law, sexual exploitation, sexual abuse, or sexual harassment, or if there are reasonable grounds to believe that they have been involved in the commission of any of these acts. The term "sexual exploitation" means any actual or attempted abuse of a position of vulnerability, differential power, or trust, for sexual purposes, including, but not limited to, profiting monetarily, socially or politically from the sexual exploitation of another. The term "sexual abuse" means the actual or threatened physical intrusion of a sexual nature, whether by force or under unequal or coercive conditions. The term "sexual harassment" means any unwelcome conduct of a sexual nature that might reasonably be expected or be perceived to cause offence or humiliation, when such conduct interferes with work, is made a condition of employment or creates an intimidating, hostile or offensive work environment, and when the gravity of the conduct warrants the termination of the perpetrator's working relationship. Candidates who have committed crimes other than minor traffic offences may not be considered for employment.
Due regard will be paid to the importance of recruiting the staff on as wide a geographical basis as possible. The United Nations places no restrictions on the eligibility of men and women to participate in any capacity and under conditions of equality in its principal and subsidiary organs. The United Nations Secretariat is a non-smoking environment.
Reasonable accommodation may be provided to applicants with disabilities upon request, to support their participation in the recruitment process.
The paramount consideration in the appointment, transfer, or promotion of staff shall be the necessity of securing the highest standards of efficiency, competence, and integrity. By accepting an offer of appointment, United Nations staff members are subject to the authority of the Secretary-General and assignment by him or her to any activities or offices of the United Nations in accordance with staff regulation 1.2 (c). In this context, all internationally recruited staff members shall be required to move periodically to discharge new functions within or across duty stations under conditions established by the Secretary-General.
Applicants are urged to follow carefully all instructions available in the online recruitment platform, inspira. For more detailed guidance, applicants may refer to the Manual for the Applicant, which can be accessed by clicking on "Manuals" hyper-link on the upper right side of the inspira account-holder homepage.
The evaluation of applicants will be conducted on the basis of the information submitted in the application according to the evaluation criteria of the job opening and the applicable internal legislations of the United Nations including the Charter of the United Nations, resolutions of the General Assembly, the Staff Regulations and Rules, administrative issuances and guidelines. Applicants must provide complete and accurate information pertaining to their personal profile and qualifications according to the instructions provided in inspira to be considered for the current job opening. No amendment, addition, deletion, revision or modification shall be made to applications that have been submitted. Candidates under serious consideration for selection will be subject to reference checks to verify the information provided in the application.
Job openings advertised on the Careers Portal will be removed at 11:59 p.m. (New York time) on the deadline date.
No Fee
THE UNITED NATIONS DOES NOT CHARGE A FEE AT ANY STAGE OF THE RECRUITMENT PROCESS (APPLICATION, INTERVIEW MEETING, PROCESSING, OR TRAINING). THE UNITED NATIONS DOES NOT CONCERN ITSELF WITH INFORMATION ON APPLICANTS' BANK ACCOUNTS.