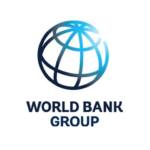 Lead Economist and Program Leader
Job #: req22824
Organization: World Bank
Sector: Macroeconomics
Grade: GH
Recruitment Type: International Recruitment
Location: Dar Es Salaam,Tanzania
Required Language(s): English
Preferred Language(s):
Closing Date: 6/8/2023
Description
The World Bank Group is one of the largest sources of funding and knowledge for developing countries; a unique global partnership of five institutions dedicated to ending extreme poverty and promoting shared prosperity. With 189 member countries and more than 120 offices worldwide, we work with public and private sector partners, investing in groundbreaking projects and using data, research, and technology to develop solutions to the most urgent global challenges. For more information, visit www.worldbank.org.
Eastern and Southern Africa (AFE) Region
Home to about 700 million people, Eastern and Southern Africa is a geographically, culturally and economically diverse region of 26 countries stretching from the Red Sea in the North to the Cape of Good Hope in the South. https://www.worldbank.org/en/region/afr/eastern-and-southern-africa
The Region has been helping countries realize their considerable development potential by focusing on priorities detailed in the World Bank Africa strategy, including responding to the pandemic, helping countries reduce their debt burden, addressing climate change, and promoting jobs with economic transformation. Towards that end, the Region has prioritized expanding access to power, digital development, food insecurity, water and sanitation, and human capital. Policy and institutional reforms are integral to promoting growth and supporting the sectoral priorities with a view to private capital facilitation. The strategy also prioritizes regional integration especially in the context of the Africa Continental Free Trade Agreement.
The multiplicity of crisis has set back the gains of the past several years, pushing millions into poverty, accentuating inequalities, and deepening vulnerabilities. The Bank has responded to the urgent needs through scaled up support, innovative financing, and timely interventions in close collaboration with other development partners. This is a huge agenda, to not only reverse the development losses but to seek new drivers of sustainable growth, promote resilience, and "build back better".
The Region is looking for dedicated professionals to join our dynamic and diverse team. We need the best and brightest talent, to bring innovative ideas, global solutions and strong partnerships to harness the potential of the people in our client countries.
EAEDR-Departmental context
EFI-AFE department (EAEDR) consists of about 270 staff of which about two-thirds are decentralized in country offices. EFI AFE is led by the Regional Director (RD) who is supported by the management team including 8 Practice Managers from all 4 EFI GPs and 6 Program Leaders covering the 6 Country Management Units (CMUs) in the AFE region. The department has a strong and growing lending pipeline. EAEDR teams also work on delivering a rich program of strategic ASAs. A hallmark of the staffs' work is their collaboration across PGs, GPs, and organizational units to provide integrated solutions for our clients.
The major focus of the department's work is on Jobs with Economic Transformation through addressing economic policy distortions, promoting private sector development, deepening financial markets, strengthening governance, and ensuring equity. The department is at the forefront of innovation on many areas of development including climate change and development, women's economic empowerment, drivers of growth, promoting good governance, and poverty and inequality analytics.
The department's work program has grown rapidly during the Covid period, with about $5 billion delivered in FY22, more than double pre-Covid levels. Staff also contributed to many operations led by other PGs for an additional $3bn in commitments in FY22. The department continues to improve upon key portfolio indicators and on corporate priorities such as climate co-benefits, gender tagging, and private capital facilitation. In addition, the fiduciary teams within EAEDR are providing critical support across the extraordinary volume of AFE operations. Notably, in response to COVID-19 pandemic, EAEDR delivered effective response through DPFs as well as IPFs.
CMU context
The east Africa CMU (AECE1) covers Tanzania, Malawi, Zambia, and Zimbabwe. The multiplicity of crises have exacerbated underlying macroeconomic and structural weaknesses in the context of a bleak global economic environment. This has promoted a rapid growth in clients demand for World Bank support, through both lending and non-lending engagements.
The EFI program has been growing in the CMU including engagements on growth enhancing structural reforms, jobs, public sector reforms, financial sector, statistics, and poverty and inequality. There is a growing lending engagement through DPOs, IPFs, and ASAs. EAEDR staff are also involved in supporting CMU on country strategies as well as HD, SD and INF teams in promoting integrated development solutions. Many teams work closely with IFC, IMF and other development partners.
The EFI Lead Economist and Program Leader would be co-located in Dar es Salaam with the Country Director.
Duties and Accountabilities
Lead Economist and Program Leader will:
 Provide thought leadership on core economic policy issues and strategic engagement, working closely with the CD and EFI team;
 Lead the economic policy dialogue with the government counterparts, and support CD in developing new business for the Bank;
 Lead coordination on macroeconomic policy dialogue with the IMF;
 Serve as the focal point on economic issues with clients and other external stakeholders, in consultation with CD.
 Lead and/or advise EFI teams on lending and nonlending tasks relating to economic policy and institutional reforms
 Work closely with other GPs on the preparation of key strategic pieces and/or engagement;
 Support the analytical work program of the CMU, including the preparation of SCDs, CPFs, CPSDs, CCDRs, and other key strategic pieces;
 Mentor and coach EFI colleagues working on the delivery of the practice's work program
 Pro-actively contribute to EAEDR and CMU management, representing EFI within the country management team; contributing to the EFI regional management team;
 Coordinate EFI inputs into strategy, WPA, and reporting processes; and
Provide strategic, process, and quality inputs into the overall EFI program where appropriate.
Selection Criteria
 Master's or Ph. D in economics with at least twelve (12) years of relevant professional experience.
 Demonstrated track record of technical and operational leadership in MTI in other countries.
 Strong analytical skills at the intersection of macroeconomics, structural and equity issues.
 Demonstrated track record in achieving impact through analytical work and technical assistance .
 Ability to develop integrative development solutions and advise on Bank strategic interventions.
 Demonstrated ability to integrate EFI inputs (from MTI, FCI, GOV, POV) as well as other PG/GP inputs into an inclusive development framework.
 In-depth knowledge of WBG financing operations, instruments, as well as analytical and advisory services.
Demonstrated client orientation; ability to tap emerging opportunities, engage diplomatically while maintaining candor and courage of conviction, and deliver beyond client expectations.
 Proven experience in leading high impact development policy and/or investment operations.
 Demonstrated leadership in teamwork, in working across practices and disciplinary boundaries.
 High positive energy, self-driven professional
 Strong communication skills, including the ability to present complex analyses to non-specialist audiences.
 Agility in working flexibly on a range of assignments and adjusting to a variety of complex and rapidly evolving tasks under tight deadlines.
The World Bank Group values diversity and encourages all qualified candidates who are nationals of World Bank Group member countries to apply, regardless of gender, gender identity, religion, race, ethnicity, sexual orientation, or disability. Sub-Saharan African nationals, Caribbean nationals, and female candidates are strongly encouraged to apply.