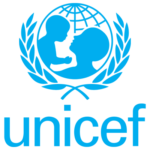 Monitoring & Evaluation Officer NOA , FT Quito Ecuador
Job no: 564720
Contract type: Fixed Term Appointment
Duty Station: Quito
Level: NO-1
Location: Ecuador
Categories: Communication
UNICEF works in some of the world's toughest places, to reach the world's most disadvantaged children. To save their lives. To defend their rights. To help them fulfill their potential.
Across 190 countries and territories, we work for every child, everywhere, every day, to build a better world for everyone.
And we never give up.
For every child, education
UNICEF Ecuador Country Programme (2023-2026) is aligned with the United Nations Sustainable Development Cooperation Framework (UNSDCF) 2023-2026. The vision of the Ecuador Country Programme of Cooperation is that children and adolescents, both girls and boys, especially the most disadvantaged, deprived and hard-to-reach and those affected by crises, live and participate in resilient communities, enjoying a protective, nurturing and supportive environment that allows them to unlock their full potential throughout their lives.
UNICEF Ecuador Country Office supports the achievements of the national development plan as well as the Sustainable Development Goals (SDGs) through our country programme in Ecuador with interventions in Health, Nutrition, Child Protection, Education, Social Policy, WASH and CEED. UNICEF Ecuador also leads on humanitarian response to the migrants and refugee crisis, natural disasters and violence. As a result of these multiple shocks, vulnerabilities and exclusion, the CO prioritized field presence in three provinces and three municipalities affected by the prolonged crisis of human mobility (humanitarian outposts) as part of the CPD 2023-2026.
The main goal of the country office's proposed field presence is to support coordinated cross-sectoral programme implementation, an effective humanitarian response at decentralized level, while strengthening the capacity of partners and government actors, promoting outcomes focused on empowerment and equality for women and children. This strengthening will seek to achieve programmatic and operational sustainability in local contexts with challenging and changing scenarios, including disaster preparedness, resilience building and forward-looking risk analysis, to trigger a rapid response to sudden onset emergencies or conflict situations, including coordinated action with the United Nations System (UN) in the field. The strengthened field presence will also allow a sustained approach to monitoring of the situation of children and bottlenecks that hinder the fulfillment of women and children's rights, especially in remote or chronically excluded areas of the prioritized provinces. Similarly, a strong field presence will improve monitoring of the goals achieved by UNICEF partners, including the government and civil society. It also provides UNICEF a greater political and community credibility in a country with significant political, ethnic, and geographic diversities.
How can you make a difference?
Within the delegated authority and under the given organizational set-up, the incumbent may be assigned the primarily, shared, or contributory accountabilities for all or part of the following areas of major duties and key end-results.
Key End-Results Expected
 Integrated Monitoring, Evaluation & Research Planning (IMEP) is prepared and in place to provide strategic priority and realistic plan of activities for M&E.
 Timely monitoring and measurement of changes in conditions due to programme or policies in country or region are conducted with the participation of relevant partners and are provided to the Country Office and national partners to facilitate national planning, and assess the impact of the programmes and policies, and report on the progress being made.
 Country Office Performance are systematically monitored and data for key indicators of the Annual Management Plan and management reports are collected, analyzed and made available to management and the Country Management Team.
 Evaluation is designed and carried out with quality process and products in line with priority and strategy. Evaluation findings, recommendations and reports are used to improve programme performance and are effectively disseminated to the intended audience. Major partners are kept abreast and/or contribute to these exercises as required.
 The monitoring and evaluation capacities of Country Office staff and national partners are strengthened, enabling them to increasingly engage in and lead monitoring and evaluation processes.
 Effective communication and partnerships are achieved in carrying out integrated planning of research, monitoring and evaluation activities within the Country Office and with the Regional office, and with all other stakeholders, including national partners, the UN Country Team and the international community; and the results are shared with all partners to stimulate joint engagement.
If you are interested in learning more about this position and the key functions, activities and accountabilities, read the Complete Job Description: Download File Monitoring and Evaluation Level 1.pdf
To qualify as an advocate for every child you will have…
University degree in social sciences, development planning, planning, evaluation, survey implementation, advanced statistical research.
A minimum of one year of relevant professional work experience.
Developing country work experience and/or familiarity with emergency is considered an asset.
Fluency in English is required. Knowledge of another official UN language (Arabic, Chinese, French, Russian or Spanish) or a local language is an asset.
For every Child, you demonstrate…
UNICEF's Core Values of Care, Respect, Integrity, Trust and Accountability and Sustainability (CRITAS) underpin everything we do and how we do it. Get acquainted with Our Values Charter: UNICEF Values
UNICEF competencies required for this post are…
(1) Builds and maintains partnerships (2) Demonstrates self-awareness and ethical awareness (3) Drive to achieve results for impact (4) Innovates and embraces change (5) Manages ambiguity and complexity (6) Thinks and acts strategically (7) Works collaboratively with others.
[add the 8th competency (Nurtures, leads and manages people) for supervisory role]
During the recruitment process, we test candidates following the competency framework. Familiarize yourself with our competency framework and its different levels: competency framework here.
UNICEF is here to serve the world's most disadvantaged children and our global workforce must reflect the diversity of those children. The UNICEF family is committed to include everyone, irrespective of their race/ethnicity, age, disability, gender identity, sexual orientation, religion, nationality, socio-economic background, or any other personal characteristic.
We offer a wide range of benefits to our staff, including paid parental leave, breastfeeding breaks and reasonable accommodation for persons with disabilities. UNICEF strongly encourages the use of flexible working arrangements.
UNICEF has a zero-tolerance policy on conduct that is incompatible with the aims and objectives of the United Nations and UNICEF, including sexual exploitation and abuse, sexual harassment, abuse of authority and discrimination. UNICEF is committed to promote the protection and safeguarding of all children. All selected candidates will, therefore, undergo rigorous reference and background checks, and will be expected to adhere to these standards and principles. Background checks will include the verification of academic credential(s) and employment history. Selected candidates may be required to provide additional information to conduct a background check.
Remarks:
Only shortlisted candidates will be contacted and advance to the next stage of the selection process.
Candidates must be nationals of Ecuador to be considered eligible for this post.
Advertised: 07 Aug 2023 SA Pacific Standard Time
Deadline: 18 Aug 2023 SA Pacific Standard Time