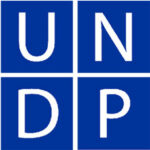 National Parliament Specialist – Strengthening PNG's Parliament Project
Port Moresby, Papua New Guinea
Job Identification: 11445
Locations: Port Moresby, Papua New Guinea
Posting Date: 07/23/2023, 11:41 PM
Apply Before: 08/23/2023, 07:59 AM
Job Schedule: Full time
Agency: UNDP
Grade: NPSA-11
Vacancy Type: National Personnel Service Agreement
Practice Area: Governance
Bureau: Regional Bureau for Asia and the Pacific
Contract Duration: 5 months
Education & Work Experience: Master's Degree – 7 year(s) experience OR Bachelor's Degree – 9 year(s) experience
Required Languages: English and Tok-Pisin
Vacancy Timeline: 4 Weeks
Job Description
Background
Diversity, Equity and Inclusion are core principles at UNDP: we value diversity as an expression of the multiplicity of nations and cultures where we operate, we foster inclusion as a way of ensuring all personnel are empowered to contribute to our mission, and we ensure equity and fairness in all our actions. Taking a 'leave no one behind' approach to our diversity efforts means increasing representation of underserved populations. People who identify as belonging to marginalized or excluded populations are strongly encouraged to apply. Learn more about working at UNDP including our values and inspiring stories.
UNDP does not tolerate sexual exploitation and abuse, any kind of harassment, including sexual harassment, and discrimination. All selected candidates will, therefore, undergo rigorous reference and background checks.
UNDP, in partnership with the National Parliament of Papua New Guinea and the Bougainville House of Representatives, has commissioned a project aiming at strengthening various aspects of both institutions. Recognizing the critical importance of both institutions to democratic governance, the Parliamentary Strengthening Project – Papua New Guinea and Bougainville, (herein the 'Project') will work with both legislatures to:
Support Members of the legislature to more effectively use their parliamentary powers to engage in debate and oversight of national development activities, concerning critical topics such as improving public financial management, gender equality, reducing poverty through inclusive economic development, and building disaster and climate resilience, in particular through the use of Parliamentary Committees.
Strengthen the capacities of Parliamentary Committees in both legislatures to undertake effective oversight of key government sectors, through transparent processes aimed at including the perspectives of communities, particularly women, in their deliberations.
Strengthen the capacities of key parts of the Parliamentary Service to assist their Members to discharge their mandates, in particular: (i) committee secretariat staff who assist committees to do their work (ii) research and library staff who can support MPs to take effective action on key issues by keeping them well-informed; (iii) public communications and outreach staff who can work with MPs and within the Secretariat to more effectively engage the public in the work of the National Parliament; and (iv) parliamentary ICT infrastructure.
UNDP is now seeking to engage a National Parliament Specialist to work with a small team to deliver a range of activities in support of these outcome areas. The National Parliament Specialist will be based in Port Moresby with regular travel to Buka and other sub-national locations in Papua New Guinea.
Duties and Responsibilities
The National Parliament Specialist will report to the Project Chief Technical Advisor (CTA). The National Parliament Specialist will be based in the UNDP Country Office in Papua New Guinea and/or in the project office in the Parliament of Papua New Guinea. The Country Office will provide necessary administrative and other assistance to the National Parliament Specialist.
The National Parliament Specialist will be required to provide the following services as a minimum:
Implement activities with the National Parliament, by focusing on:
Parliamentary core functions of law-making, oversight, and representation.
Parliamentary institutional frameworks, secretariats, and staff.
Parliament's role in the implementation and monitoring of Agenda 2030 and the Sustainable Development Goals.
Gender mainstreaming and women's political participation and leadership in parliamentary work.
Parliamentary openness, transparency, inclusiveness, and citizen engagement.
Provide Strategic leadership for implementation of:
Sustainable capacity development approaches, including mentoring, accompaniment, staff development exchanges, and South-South exchanges.
Parliamentary corporate planning and related Secretariat development activities.
Facilitate the national, regional, and international transfer of know-how and experiences in the area of parliamentary development by:
Providing direct policy advice and briefings on parliamentary-related issues.
Drafting the development of key knowledge products.
Build and maintain UNDP's strategic partnerships by:
Harness ICTs and other innovative approaches and tools to facilitate parliamentary accountability and transparency and public engagement.
Inform parliamentary stakeholders on selected topics in areas covered by the project as required.
Participate in project-level coordination meetings and/or technical working groups as per project document and AWP.
organization of Project Board Meetings and support timely preparation of background materials, and minutes as per UNDP SOPs.
Ensure that UNDP's corporate interest and rules are guarded at all times and that appropriate action is immediately taken to address problems and challenges.
Ensure capturing and dissemination of lessons learnt during project implementation.
Others
Any other tasks and/or responsibilities as required for the implementation of the project and requested by UNDP management.
Competencies
Core Competencies:
Achieve Results: LEVEL 3: Set and align challenging, achievable objectives for multiple projects, have lasting impact
Think Innovatively: LEVEL 3: Proactively mitigate potential risks, develop new ideas to solve complex problems
Learn Continuously: LEVEL 3: Create and act on opportunities to expand horizons, diversify experiences
Adapt with Agility: LEVEL 3: Proactively initiate and champion change, manage multiple competing demands
Act with Determination: LEVEL 3: Think beyond immediate task/barriers and take action to achieve greater results
Engage and Partner: LEVEL 3: Political savvy, navigate complex landscape, champion inter-agency collaboration
Enable Diversity and Inclusion: LEVEL 3: Appreciate benefits of diverse workforce and champion inclusivity
Cross-Functional & Technical competencies:
Business Development:
Knowledge Generation: Ability to research and turn information into useful knowledge, relevant for context, or responsive to a stated need
Business Management:
Results-based management: Ability to manage programmes and projects with a focus at improved performance and demonstrable results
Partnership Management: Ability to build and maintain partnerships with wide networks of stakeholders, Governments, civil society and private sector partners, experts, and others in line with UNDP strategy and policies
Communication: Ability to communicate in a clear, concise, and unambiguous manner both through written and verbal communication; to tailor messages and choose communication methods depending on the audience; Ability to manage communications internally and externally, through media, social media and other appropriate channels
Communications:
Advocacy strategy and implementation: Ability to create and implement advocacy strategies which lead to impactful change
General (across the functions):
Public relations: Ability to build and maintain an overall positive public image for the organization, its mandate and its brand, while ensuring that individual campaigns and other communications and advocacy initiatives are supported in reaching the public.
Ethics:
UN policy knowledge – ethics: Knowledge and understanding of the UN Staff Regulations and Rules and other policies relating to ethics and integrity
Required Skills and Experience
Education:
Masters' Degree or Bachelor's Degree in law, public policy, politics, development studies or related area
Experience:
At least 7 years with a Masters' Degree or 9 years with a BA Degree of progressive experience working on democratic governance, political institutions, and institutional capacity building. Work experience in parliamentary development in PNG National Parliament is an asset.
At least 5 years' experience working in or with national parliament or government departments.
Technical knowledge on Parliament functions and processes
Donor/stakeholder Coordination and Management
Experience in project management
Strategic Planning, Policy Advice and Capacity Development
Ability to build and maintain strong relationships and cross-cultural environments.
Solid technical knowledge in the field of democratic governance in particular parliamentary development.
In-depth technical knowledge of Parliament functions and processes.
Proven analytical capacity and strategic thinking.
Resourcefulness, initiative, and maturity of judgment.
Experience in working at the country level including in conflict and post-conflict environments
Excellent oral and written communication skills.
Good computer literacy – MS Office applications, web-based management information systems.
Demonstrate capacity-building and facilitation skills.
Required Languages:
Proficiency in English and Tok-Pisin (local Language).
Disclaimer
Important information for US Permanent Residents ('Green Card' holders)
Under US immigration law, acceptance of a staff position with UNDP, an international organization, may have significant implications for US Permanent Residents. UNDP advises applicants for all professional level posts that they must relinquish their US Permanent Resident status and accept a G-4 visa, or have submitted a valid application for US citizenship prior to commencement of employment.
UNDP is not in a position to provide advice or assistance on applying for US citizenship and therefore applicants are advised to seek the advice of competent immigration lawyers regarding any applications.
Applicant information about UNDP rosters
Note: UNDP reserves the right to select one or more candidates from this vacancy announcement. We may also retain applications and consider candidates applying to this post for other similar positions with UNDP at the same grade level and with similar job description, experience and educational requirements.
Non-discrimination
UNDP has a zero-tolerance policy towards sexual exploitation and misconduct, sexual harassment, and abuse of authority. All selected candidates will, therefore, undergo rigorous reference and background checks, and will be expected to adhere to these standards and principles.
UNDP is an equal opportunity and inclusive employer that does not discriminate based on race, sex, gender identity, religion, nationality, ethnic origin, sexual orientation, disability, pregnancy, age, language, social origin or other status.
Scam warning
The United Nations does not charge any application, processing, training, interviewing, testing or other fee in connection with the application or recruitment process. Should you receive a solicitation for the payment of a fee, please disregard it. Furthermore, please note that emblems, logos, names and addresses are easily copied and reproduced. Therefore, you are advised to apply particular care when submitting personal information on the web.