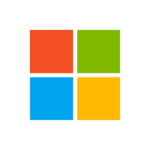 Principal Relationship Manager
Location: Reading, Berkshire, United Kingdom
Job number: 1549042
Date posted: May 5, 2023
Travel: 0-25 %
Profession: Technical Support
Role type: Individual Contributor
Employment type: Full-Time
Work site: Up to 100% work from home
With over 17,000 employees worldwide, the Microsoft Customer Experience & Success (CE&S) organization is responsible for the strategy, design, and implementation of Microsoft's end-to-end customer experience. Come join CE&S and help us build a future where customers come to us not only because we provide industry-leading products and services, but also because we provide a differentiated and connected customer experience.
Our Service Manager will be positioned and aligned with our customers as Chief Operating Officers within the account, strategically placed to ensure that we have the appropriate level of engagement to support and drive the customer's reactive support landscape and improve operational health. As such you will work with some of the world's largest companies, public sector depts and not for profit organisations pursuing strategic activities, utilising Microsoft technologies to modernise their business.
We create an environment where you can do your best work and build a career both in the Service Manager role as well as the wider Microsoft. As your interests and goals evolve we will enable you to connect you with a diverse, thriving community that can help you grow.
This role is flexible in that you can work up to 100% from home.
Microsoft's mission is to empower every person and every organization on the planet to achieve more. As employees we come together with a growth mindset, innovate to empower others and collaborate to realize our shared goals. Each day we build on our values of respect, integrity, and accountability to create a culture of inclusion where everyone can thrive at work and beyond.
Responsibilities
You will:
 Collaborate and manage customer reactive escalations to help engage the right stakeholders across Microsoft and reduce the time escalations are impacting customers.
 Conduct monthly service reviews and executive business reviews to proactively track progress against the reactive & operational health improvement plans.
 Engage and strengthen relationships with key customer decision makers / sponsors / influencers to align delivery priorities in support of their strategy as well as proactively co-ordinating support teams when key projects are going live or mission critical architecture is being updated.
 Support the drive for increased customer consumption of Microsoft Cloud Technologies, and reactive support health scores to derive actionable insights to help customers optimize their Microsoft infrastructure, leveraging incident data and flagging risks with current implementations/deployments.
 Engage with the account team closely to drive long running/high priority cases to a successful closure by removing blockers, engaging appropriate stakeholders and providing Executive communication (both within the customer and Microsoft).
 Having the correct network across CSS, CCSE and Engineering to speed up escalations and connect the right groups / stakeholders for resolution
 Should a reactive support crisis occur, lead the virtual account team and stakeholders
Qualifications
You will bring to us:
 A passion for technology, driving customer value, strategic outcomes, while working with the best people in the industry.
 A growth mindset to be a part of an elite team of diverse individuals focused on making our customers successful.
 A proven ability to partner with account teams to build and retain customer relationships, across business and technical functions within their organisation.
 A track record of providing leadership and orchestration of an internal delivery team.
 Demonstrable experience of driving decisions collaboratively, resolving conflicts, communicating successfully and being able to present confidently to large or small audiences including C-Level Executives.
 Demonstrable experience working in a customer-facing role, e.g. Customer Success, Account Management or Service Delivery.
 Exceptional communication, presentation, and facilitation skills, particularly an innate ability to remain calm in the face of high-impact escalations.
 Demonstrable accountability, customer advocacy, conflict resolution, growth mindset, stakeholder influence, ability to collaborate with internal and external stakeholders and all levels of management.
 An ability to multi-task and work in a dynamic environment with constant change to address emerging issues and challenges, ideally within an arena of rapid cloud deployment and growth.
 An insatiable appetite for learning, curious, communicative, optimistic attitude, empathetic, displaying emotional intelligence.
 A willingness and ability to travel (national) when required: 0-30%
Required Qualifications:
 Bachelor's Degree AND strong experience in Engineering, Product/Technical Program Management or Consultancy of Microsoft Technologies
 Extensive experience in Customer Service Delivery including Escalation/Major Incident Management
 Strong engagement with C-Level customers and the ability to restore confidence with clear translation of technical concepts into business impact
Preferred Qualifications:
 Strong customer focus and deep commitment to owning and resolving reactive support issues
 ITIL or Service Management experience / qualification for driving Service Improvements with proven delivery to Strategic Customers
 Prosci Change Management experience / qualification for driving Change Management with proven delivery to Strategic Customers
 Demonstration of the ability to synthesise complex technical issues and drive operational improvement plans within Strategic Customers
 Enterprise customer and partner engagement skills including ability to create a delivery plan, track progress, and resolve issues, risks and blockers as they arise
 Problem solving and conflict-resolution skills across a set of technical, product and business challenges
 Demonstration of understanding of enterprise cloud and on-premise solutions and technical understanding of Microsoft technologies and services
 Collaboration and communication skills to influence without authority in order to bring the right resources together to resolve complex technical issues
 On-call rota required with some out of hours standby and on-call responsibilities required
Microsoft is an equal opportunity employer. All qualified applicants will receive consideration for employment without regard to age, ancestry, color, family or medical care leave, gender identity or expression, genetic information, marital status, medical condition, national origin, physical or mental disability, political affiliation, protected veteran status, race, religion, sex (including pregnancy), sexual orientation, or any other characteristic protected by applicable laws, regulations and ordinances. We also consider qualified applicants regardless of criminal histories, consistent with legal requirements. If you need assistance and/or a reasonable accommodation due to a disability during the application or the recruiting process, please send a request via the Accommodation request form.
Benefits/perks listed below may vary depending on the nature of your employment with Microsoft and the country where you work.
Benefits and Perks
Industry leading healthcare
Savings and investments
Giving programs
Educational resources
Maternity and paternity leave
Opportunities to network and connect
Discounts on products and services
Generous time away