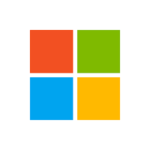 Product Manager
Dublin, Ireland, + 1 more location
Date posted: Jun 14, 2023
Job number: 1557136
Work site: Up to 100% work from home
Travel: 0-25 %
Role type: Individual Contributor
Profession: Engineering
Discipline: Product Management
Employment type: Full-Time
Overview
Microsoft is a company where passionate innovators come to collaborate, envision what can be and take their careers to levels they cannot achieve anywhere else. This is a world of more possibilities, more innovation, more openness, and the sky is the limit thinking a cloud-enabled world.
Microsoft's Azure Data engineering team is leading the transformation of analytics in the world of data with products like Power BI, Synapse Analytics, Azure Data Factory, Azure Data Explorer. We will bring the world's data to the Microsoft Cloud, power a new class of data first applications, and empower everyone on the planet to make better decisions with data.
We do not just value differences or different perspectives. We seek them out and invite them in so we can tap into the collective power of everyone in the company. As a result, our ideas are better, our products are better, and our customers are better served.
More specifically, the Fabric Platform organization within Azure Data, in which this role resides, ensures our products are developed according to rigorous engineering fundamentals including security, privacy, reliability and supportability. We hold ourselves accountable for making it ever easier for product teams to bring new Azure Data services to life while raising the bar for the quality of these offerings. The chosen candidate will focus on the Supportability pillar and contribute directly to customer success and to the evolution of Azure Data products.
Microsoft Fabric Advanced Cloud Engineering
Do you want to re-invent the support experience for the largest, most strategically critical Microsoft customers? Are you customer-obsessed, with great attention to detail and a penchant for driving efficiency at scale?
We are hiring for a new role in engineering where you can surround yourself with people who are passionate about Microsoft and the next generation of enterprise data, analytics, visualization and AI/LLM. Microsoft Fabric, launched this spring, brings together a range of data management, integration and reporting functions, formerly accessed through discrete products like Power BI and Synapse, into one cohesive SaaS offering. Extraordinary customer support is critical to customer success with this product (and any enterprise product). We are the ACE team for Fabric, a fast-growing engineering team of customer-obsessed individuals.
We are fundamentally changing how we deliver world-class support to our closest Microsoft Fabric customers and building a new global support operations team to do it. We are looking for a customer-obsessed Advanced Cloud Engineer (ACE) to be part of the Fabric platform organization and help us reinvent the customer support experience for our top-strategic customers.
Responsibilities
Responsibilities include:
 Engage and provide advanced technical support and troubleshooting for top Microsoft Fabric customers; assisting customers and internal teams in resolving complex issues related to implementation, configuration and usage of MS Fabric workloads.
 Support Microsoft Fabric customers by troubleshooting issues via multiple modalities in a 24x7x365 global support delivery team.
 Manage technical break/fix relationships with key strategic customers, their product teams and various stakeholders.
 Champion and advocate for our customers through understanding their business scenarios and their unique use of the Fabric workloads.
 Participate in case triage meetings, work on escalated cases, and drive issues towards rapid resolution.
 Act as a Subject Matter Expert in Power BI; stay up-to-date with the latest features, functionalities and best practices.
 Investigate and diagnose escalated issues by analyzing logs, errors and system behavior, and work towards finding effective solutions or workarounds.
 Maintain and develop professional relationships with internal teams (i.e., PG, Customer advisory team, etc.).
 Collaborate with PG to identify and prioritize bug fixes, feature enhancements and performance optimizations.
 Actively Contribute to educating the customers and the community by participating in technical forums and developing self-help documentation and quick "How To" videos.
 Partner with the Microsoft Fabric Supportability team to implement best-practices at scale for all customers.
 Channel product feedback to relevant internal teams.
 Stay updated with industry trends and advancements in data analytics and business intelligence tools.
Qualifications
Required Qualifications
5+ years in a technical role with exposure to customer side troubleshooting.
 B.S./B.A. Degree in Computer Science, Information Science, Information Technology, Engineering or Equivalent Experience.
 Expertise with one or more of the following Microsoft Fabric services (level 200 or higher) – Synapse Data Science, Synapse Data Engineering, Data warehousing, Real-Time Analytics, Data Factory.
 Proven experience working with Power BI (at least level 300-400 or equivalent certificates), DataMarts, Dataflows, Power Query, DAX.
 Effective customer-facing & presentation skills; Excellent interpersonal and communication skills with the ability to explain complex technical issues to executives and non-technical audience.
 Experience in analyzing, troubleshooting, and providing solutions for technical issues.
 Demonstrated ability to work well with diverse colleagues and customers in a global operation.
 Strong problem-solving thinking and written/verbal communication skills.
Preferred Qualifications
Prior experience in customer success or support account-management roles.
 Experience contributing to or influencing the supportability of enterprise software, which might include success in customer satisfaction improvement, efficiency improvement or both.
 Product development experience, which might include product management, program management, software development or a mix.
#azdat
#synapsedw
#powerbi
#azuredatafacory
Ability to meet Microsoft, customer and/or government security screening requirements are required for this role. These requirements include, but are not limited to the following specialized security screenings: Microsoft Cloud Background Check:
This position will be required to pass the Microsoft Cloud background check upon hire/transfer and every two years thereafter.
Benefits/perks listed below may vary depending on the nature of your employment with Microsoft and the country where you work.
Industry leading healthcare
Educational resources
Discounts on products and services
Savings and investments
Maternity and paternity leave
Generous time away
Giving programs
Opportunities to network and connect