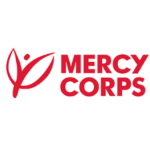 Program Officer, Crisis Analysis – UK, Belgium, Switzerland, NL
Programs Edinburgh, United Kingdom London, London
Description
Location: UK, Belgium, Switzerland, NL
Valid unrestricted work authorization in the country in which you will be based is required at the time of application for this position.
Position Status: Permanent, Full Time
Salary: starting salary range UK: 37,040 GBP, NL or Belgium: 44,320 EUR – flexible based on experience
Please apply with CV and cover letter before July 16
About Mercy Corps
Mercy Corps is powered by the belief that a better world is possible. To do this, we know our teams do their best work when they are diverse, and every team member feels that they belong. We welcome diverse backgrounds, perspectives, and skills so that we can be stronger and have long term impact.
The Department
Mercy Corps' Crisis Analysis teams aggregate and analyse data to improve decision making and access in complex crises. The teams support our programming in Syria, Yemen, Nigeria, Lebanon, Ukraine, the Democratic Republic of Congo and other locations in a network that is undergoing rapid expansion and seeing increasing demand for new team setups and outputs. The teams directly contribute to data-driven decision making by layering information from primary sources, open sources and responders' programmatic data, where it is analysed by subject matter experts and data scientists. This analysis is grounded in Mercy Corps' status as an operational NGO, keeping our products constructive and relevant. The Global Crisis Analysis team provides leadership and support to the country-level teams, manages global projects and determines the direction of the agencywide Crisis Analysis strategy
The Position
The Programme Officer (PO) supports the delivery of strategic, impactful, and high-quality programming and analysis. He/She provides different levels of administrative and programmatic support to the Global Crisis Analysis team to support the growth and implementation of high-quality and impactful Crisis Analysis programming. This support also extends to country-level Crisis Analysis teams, including supporting their compliance with Mercy Corps policies and procedures. The PO plays a key role in maintaining and improving analytical standards within the teams, improving the effectiveness of their products and promoting the growth of a community of practice across teams.
Essential Responsibilities
PROGRAMME AND GRANT ADMINISTRATION
Acts as point of responsibility for overall monitoring of grants/programmes for external/donor requirements as well as Mercy Corps' internal policies and requirements. He/She provides ongoing monitoring of the status of programmes and completes regular check-ins on grant requirements (such as co-financing, budget versus actuals, data aggregation, etc.). They support CA country teams' adherence to Mercy Corps internal policies and Programme Management minimum standards.
The PO maintains awareness of global funding opportunities by mapping and monitoring funding sources and close interaction with Mercy Corps' various business/resource development teams. The PO alerts the Global Crisis Analysis team to these potential opportunities and supports pre-positioning to respond with concept notes and proposals.
PROPOSAL DEVELOPMENT
Leads HQ coordination for proposals. Throughout the proposal process, the PO monitors the timeline, status of proposal, provides input into the design and communicates to the relevant parties as appropriate. The PO reviews the final draft for coherence and donor requirements and manages submission. They may be appointed a different role in the design process and travel to the field if needed.
ANALYTICAL SUPPORT:
Provides surge support to Global CA team and country-level CA teams as requested, including conducting research, managing data, contributing analysis and preparing products for publication.
Provides surge support for country teams going through leadership transitions or during the set-up of a new team.
INFORMATION/KNOWLEDGE MANAGEMENT:
Maintains up to date product and grant information in Mercy Corps' online knowledge management tools, e.g., GAIT, DL, HUB.
Maintains the Global Crisis Analysis team's internal filing system ensuring it effectively acts as an accessible repository for CA team products and resources to support institutional knowledge growth, coordination, and learning.
Creates and distributes new products and communication tools to disseminate selected Crisis Analysis outputs to improve understanding and visibility of our teams.
RECRUITMENT SUPPORT & DEPLOYMENT:
Ensures necessary documentation has been submitted to relevant departments; support new hires/consultants/interns/etc.
Manages consultant contracts and invoices for Global Crisis Analysis and provides surge support for CA teams' contract/invoicing as required.
EXTERNAL REPRESENTATION
With guidance from the Senior Director and the Director, and other relevant stakeholders, the PO represents Crisis Analysis interests and programmes with external stakeholders.
STRATEGY, PLANNING & LEARNING
The PO supports the Global Crisis Analysis team and CA country teams with strategy development and planning. The PO facilitates learning across teams and shares lessons learned and knowledge of agency resources/tools/best practices/etc.
Leads on the implementation of the Crisis Analysis community of practice plan – scheduling meetings, coordinating agendas, maintaining communication channels and platforms for teams to share resources and outputs.
Coordinates agency wide sharing sessions about Crisis Analysis work.
Organization of and participation in Crisis Analysis-related training opportunities.
OTHER
Recruitment: As needed, the PO participates in interview processes and selection for key positions as identified with the recruiting team.
Internal Communication: the PO oversees Crisis Analysis internal communications and ensures knowledge management systems are up to date and accurate to support communication with other teams.
Knowledge Management: the PO ensures management of agency systems and adherence to HQ-related Programme Management minimum standards, etc.
Orientation: For new CA hires the PO provides briefings and onboarding packages on Global Crisis Analysis and programmes as an initial step in the on-boarding process.
Project Management: the PO is responsible for the management and successful completion of initiatives that increase the efficiency and quality of the Global Crisis Analysis team.
Accountability to Participants and Stakeholders
Mercy Corps team members are expected to support all efforts toward accountability, specifically to our program participants, community partners, other stakeholders, and to international standards guiding international relief and development work. We are committed to actively engaging communities as equal partners in the design, monitoring and evaluation of our field projects.
Minimum Qualification & Transferable Skills
Educated to bachelor's level, or equivalent experience.
More than two years of experience in international relief and development; demonstrated knowledge of relevant sectoral and/or operational areas and/or more than two years of experience managing the development, implementation, administration and compliance of grants; general programme management experience preferred.
Experience with proposal development with various donors, particularly European institutions (ECHO, EC and FCDO), private foundations and corporations.
Experience with monitoring and evaluation, and other learning efforts.
Experience representing an organisation and its interests to a diverse range of local and international government officials, local civil society organisations, other international organisations, the media and the public is preferred.
Experience in conflict, economic and/or humanitarian analysis preferred.
French/Spanish/Arabic language skills desirable
Success Factors
Excellent planning and organisational skills.
Proactive and able to work on own initiative.
A problem solver, adept in dealing with complex issues.
Demonstrates the ability to mentor colleagues.
A skilled communicator, able to develop strong relationships with staff, partners and donors at all levels.
Able to harness the expertise, experience and ideas of colleagues and effectively use this to improve their own work and support that of others.
Strong research and analytical skills.
A skilled writer and synthesiser of diverse and complex information.
A robust sense of humour is greatly appreciated.
A demonstrable passion for, and a clear empathy with, the organisation's aims and values.
Willingness and ability to travel internationally as required.
Previous Mercy Corps experience is an asset.
Living Conditions / Environmental Conditions
The position is based in London/Edinburgh/The Hague.
Ongoing Learning
In support of our belief that learning organizations are more effective, efficient and relevant to the communities we serve, we empower all team members to dedicate 5% of their time to learning activities that further their personal and/or professional growth and development
Diversity, Equity & Inclusion
Achieving our mission begins with how we build our team and work together. Through our commitment to enriching our organization with people of different origins, beliefs, backgrounds, and ways of thinking, we are better able to leverage the collective power of our teams and solve the world's most complex challenges. We strive for a culture of trust and respect, where everyone contributes their perspectives and authentic selves, reaches their potential as individuals and teams, and collaborates to do the best work of their lives.
We recognize that diversity and inclusion is a journey, and we are committed to learning, listening and evolving to become more diverse, equitable and inclusive than we are today.
Equal Employment Opportunity
Mercy Corps is an equal opportunity employer that does not tolerate discrimination on any basis. We actively seek out diverse backgrounds, perspectives, and skills so that we can be collectively stronger and have sustained global impact.
We are committed to providing an environment of respect and psychological safety where equal employment opportunities are available to all. We do not engage in or tolerate discrimination on the basis of race, color, gender identity, gender expression, religion, age, sexual orientation, national or ethnic origin, disability (including HIV/AIDS status), marital status, military veteran status or any other protected group in the locations where we work.
Safeguarding & Ethics
Mercy Corps is committed to ensuring that all individuals we come into contact with through our work, whether team members, community members, program participants or others, are treated with respect and dignity. We are committed to the core principles regarding prevention of sexual exploitation and abuse laid out by the UN Secretary General and IASC and have signed on to the Interagency Misconduct Disclosure Scheme. We will not tolerate child abuse, sexual exploitation, abuse, or harassment by or of our team members. As part of our commitment to a safe and inclusive work environment, team members are expected to conduct themselves in a professional manner, respect local laws and customs, and to adhere to Mercy Corps Code of Conduct Policies and values at all times. Team members are required to complete mandatory Code of Conduct elearning courses upon hire and on an annual basis.