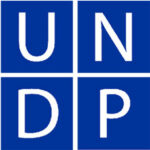 Programme Analyst
Dhaka, Bangladesh
Job Identification: 11578
Locations: Dhaka, Bangladesh
Posting Date: 06/19/2023, 07:17 AM
Apply Before: 07/10/2023, 09:59 PM
Job Schedule: Full time
Agency: UNDP
Grade: NOB
Vacancy Type: Fixed Term
Practice Area: Governance
Bureau: Regional Bureau for Asia and the Pacific
Contract Duration: 1 Year with Possibility for extension
Education & Work Experience: Master's Degree
Required Languages: English and Bangla
Vacancy Timeline: 3 Weeks
Mobility required/no mobility: no mobility required
Job Description
Background
Diversity, Equity and Inclusion are core principles at UNDP: we value diversity as an expression of the multiplicity of nations and cultures where we operate, we foster inclusion as a way of ensuring all personnel are empowered to contribute to our mission, and we ensure equity and fairness in all our actions. Taking a 'leave no one behind' approach to our diversity efforts means increasing representation of underserved populations. People who identify as belonging to marginalized or excluded populations are strongly encouraged to apply. Learn more about working at UNDP including our values and inspiring stories.
UNDP does not tolerate sexual exploitation and abuse, any kind of harassment, including sexual harassment, and discrimination. All selected candidates will, therefore, undergo rigorous reference and background checks.
Over the past decades, Bangladesh made remarkable human development progress, despite frequent intensive and extensive disasters, the impact of climate change, and, more recently, the Rohingya refugee crisis. As one of the world's fastest-growing economies, the country is scheduled to graduate from LDC in 2026. It has the aspiration to become a developed nation by 2041. However, its development gains have not been distributed equitably, resulting in widening inequality despite making good progress on women economic empowerment. Its economic reliance on foreign remittances and RMG have increasingly been exposed to the 4th Industrial Revolution and, more recently COVID-19. While urbanization and industrialization continue to offer an economic dividend, they have a compound negative impact on eco-system health. Besides, climate and disaster remain major fault-line in the economy and society.
In addressing the challenges, the country maintained a forward-facing policy environment. As a result, reducing poverty and inequality and becoming a resilient nation remain the GoB's top priority. In support of the country's ambition, UNDP has been a strong partner of the government in co-designing policy solutions, strengthening democratic institutions, capacity building, and promoting innovations. Bangladesh has fully committed to achieving the Sustainable Development Goals (SDGs) that recognize human rights as a foundation to end poverty and inequality, protect the planet, and ensure that everyone lives in a just, dignified, progressive, peaceful, and prosperous society. The expectation from UNDP to play an SDG integrator role is growing in the context of the post-UN reform.
UNDP Bangladesh's Country Programme Document seeks to assist the Government of Bangladesh and its development partners in implementing the SDGs by 2030. In the context of the Bangladesh's 8th Five Year Plan (8FYP) and the government's vision to graduate from Least Developed Country (LDC) status, UNDP aim to ensure a more resilient, green, and inclusive society that shares its increasing prosperity with all. UNDP will leverage its unique position and experience to deliver tactical policy and program expertise that supports implementation of the 8FYP and cements UNDP as a strategic partner of the government on the sustainable development agenda. To realize this vision, UNDP is working within the United Nations Sustainable Development Cooperation Framework (UNSDCF:2022-2026) to deliver a country program focusing on five Strategic Priority Areas for engagement: (i) inclusive and sustainable economic development; (ii) equitable human development and well-being; (iii) sustainable, resilient and healthy environment; (iv) transformative, participatory and inclusive governance; and (v) gender equality and eliminating gender-based violence.
The program portfolio of UNDP Bangladesh is organized under two substantive Clusters: a) Democratic Governance; and b) Inclusive Growth, Energy & Environment. The DGC aims to accelerate effective governance so that all citizens can openly and peacefully contribute to Bangladesh's development story. It focuses on making the country inclusive, capable, rule-based and accountable, and transparent by: 1) strengthening effective and accountable governance that responds to the need of people, 2) strengthening civil society and promoting participatory governance to ensure that the voice of all citizens are heard, and 3) enhancing civic and economic empowerment of women and youth.
The position is created as a valuable support to the country office in strengthening its strategy on promoting inclusive governance, strengthening the rule of law and to protect and promote human rights. This includes revisiting the present framework and strategy, aligning the strategy with the changing global and country context, mobilizing resources and support branding by a pro-active communication plan. The process includes dialogues with development partners, relevant Government officials of oversight institutions (e.g., Parliament, National Human Rights Commission and Governance Innovations Unit under Prime Minister's Office), civil society organizations, NGOs and UNDP programs. The position will be directly supervised by the Assistant Resident Representative (ARR) assigned for the Democratic Governance cluster. S/he will also closely work with the Programme Specialist/Portfolio Manager for mobilization of resources, formulation of new projects and concepts, and generate high quality policy advice.
In carrying out her/his responsibilities, She/he will advocate and promote the work of UNDP in Bangladesh and will also closely work and network with UNDP Programme Cluster, Government officials, private sector, NGOs, academia/research agency and civil society organizations. UNDP is looking for talent passionate about contributing to Bangladesh at this exciting and transitional time when the country is graduating to a middle-income and prosperous society and being recognized as champion of the Sustainable Development Goals (SDGs).
Duties and Responsibilities
1. Ensures implementation of programme strategies in the Democratic Governance Portfolio focusing on achievement of the following results:
Thorough analysis and research of the political, social and economic situation in the country and preparation of substantive inputs programmatic instruments.
Identification of areas for support and interventions within the thematic/sectoral areas assigned, especially in human rights, participation and democratic representation, access to justice, transparency and anti-corruption, citizen security, decentralization and urban governance.
2. Ensures effective management of the CO programme within the thematic/sectoral areas assigned focusing on quality control from formulation to implementation of the country programme achieving the following results:
Effective application of Results Based Monitoring tools, establishment of management targets (BSC) and monitoring achievement of results.
Design and formulation of Country Office programme within the area of responsibility, translating UNDP's priorities into local interventions. Coordination of programme implementation with the executing agencies. Introduction of performance indicators/ success criteria, cost recovery, targets and milestones.
Initiation of a project, presentation of the project to Programme Appraisal Committee (PAC), entering project into UNDP's Quantum system (in small offices), finalization of contribution agreement; determination of required revisions; coordination of the mandatory and budget re-phasing exercises, closure of projects through review. Programme Analyst can perform functions of Manager Level 1 in Quantum for Purchase Orders and vouchers approval, participating in project recruitment processes.
Financial and substantive monitoring and evaluation of the projects, identification of operational and financial problems, development of solutions. Participation in audit of NEX projects.
Follow up on audit recommendations. All exceptions are timely reported.
Aggregate reports are regularly prepared on activities, outputs and outcomes. Preparation of donor reports.
3. Ensures creation of strategic partnerships and implementation of the resource mobilization strategy in cooperation with the Management Support and Development Impact Teams focusing on achievement of the following results:
Development of partnerships with the UN Agencies, IFI's, government institutions, bi-lateral and multi-lateral donors, private sector, civil society in the specific thematic areas based on strategic goals of UNDP, country needs and donors' priorities. Of particular importance is the management of relationships with the governmental stakeholders Analysis and research of
information on donors, preparation of substantive briefs in close collaboration with Academia and top-notch practitioners, on possible areas of cooperation, identification of opportunities for initiation of new projects, active contribution to the overall office effort in resource mobilization.
Mobilize resource in support of the new project proposals to be designed under this assignment as well as other regional initiatives on Democratic Governance.
4. Ensures provision of top-quality advisory services and facilitation of knowledge building and management focusing on achievement of the following results:
Identification of sources of information related to policy-driven issues. Identification and synthesis of best practices and lessons learnt directly linked to programme country policy goals.
Support to development of policies and institutions that will address the country problems and needs in collaboration with the Government and other strategic partners.
Sound contributions to knowledge networks and communities of practice with particular attention to best practices published in social networks such as Teamworks, Fusion, Twitter etc.
Organization of trainings for the operations/ projects staff on programme issues.
Competencies
Core Competencies
Achieve Results:LEVEL 1: Plans and monitors own work, pays attention to details, delivers quality work by deadline
Think Innovatively: LEVEL 1: Open to creative ideas/known risks, is pragmatic problem solver, makes improvements
Learn Continuously: LEVEL 1: Open minded and curious, shares knowledge, learns from mistakes, asks for feedback
Adapt with Agility: LEVEL 1: Adapts to change, constructively handles ambiguity/uncertainty, is flexible
Act with Determination: LEVEL 1: Shows drive and motivation, able to deliver calmly in face of adversity, confident
Engage and Partner: LEVEL 1: Demonstrates compassion/understanding towards others, forms positive relationships
Enable Diversity and Inclusion: LEVEL 1: Appreciate/respect differences, aware of unconscious bias, confront discrimination
Cross-Functional & Technical competencies:
2030 Agenda: Peace: Rule of Law, Security and Human RightS: Access to Justice, Human rights/HRBA, Inclusive political processes, Justice and security for women including Gender Based Voilence, women's access to justice
Governance: Local Governance, Area-based approaches to local governance,
Institutional Capacity to Implement and Coordinate SDGs,
Public Administration and Local Governance, Youth, Urbanization /Urban Planning, Civil Service Reform
Business Direction & Strategy: Strategic Thinking: Ability to develop effective strategies and prioritized plans in line with UNDP's objectives, based on the systemic analysis of challenges, potential risks and opportunities; linking the vision to reality on the ground, and creating tangible solutions, Ability to leverage learning from a variety of sources to anticipate and respond to future trends; to demonstrate foresight in order to model what future developments and possible ways forward look like for UNDP.
System Thinking: Ability to use objective problem analysis and judgement to understand how interrelated elements coexist within an overall process or system, and to consider how altering one element can impact on other parts of the system
Business Development: Knowledge Generation: Ability to research and turn information into useful knowledge, relevant for content, or responsive to a stated need.
Knowledge Facilitation: Ability to animate individuals and communities of contributors to participate and share, particularly externally
Business Management: Project Management: Ability to plan, organize, prioritize and control resources, procedures and protocols to achieve specific goals
Portfolio Management: Ability to select, prioritise and control the organizations programmes and projects, in line with its strategic objectives and capacity; ability to balance the implementation of change initiatives and the maintenance of business-as-usual, while optimising return on investment
Communications: Ability to communicate in a clear, concise, and unambiguous manner both through written and verbal communication; to tailor messages and choose communication methods depending on the audience.
Ability to manage communications internally and externally, through media, social media, and other appropriate channels
Required Skills and Experience
Education:
Master's degree in law, Political Science, public policy, democracy, governance, economics, social or development sciences, public administration, judicial reform, human rights, or related field.
Experience:
Minimum 2 years of relevant experience in promoting democracy and governance issues at national and sub-national levels, in providing management advisory services,
Minimum 2 years of experience of implementing multiple complex projects in broader democratic governance areas in partnership with national government is required.
Knowledge of current issues and trends in democracy and governance
Knowledge and/or experience of working with UNDP programmes
Experience working with UN, international organisations will be added advantage.
Experience in design, monitoring and evaluation of development projects and establishing interrelationships among international organization and national governments.
Experience in the usage of computers and office software
Fluency in English and Bangla is required.
Please note that continuance of appointment beyond the initial 12 months is contingent upon the successful completion of a probationary period.
Disclaimer
Applicant information about UNDP rosters
Note: UNDP reserves the right to select one or more candidates from this vacancy announcement. We may also retain applications and consider candidates applying to this post for other similar positions with UNDP at the same grade level and with similar job description, experience and educational requirements.
Non-discrimination
UNDP has a zero-tolerance policy towards sexual exploitation and misconduct, sexual harassment, and abuse of authority. All selected candidates will, therefore, undergo rigorous reference and background checks, and will be expected to adhere to these standards and principles.
UNDP is an equal opportunity and inclusive employer that does not discriminate based on race, sex, gender identity, religion, nationality, ethnic origin, sexual orientation, disability, pregnancy, age, language, social origin or other status.
Scam warning
The United Nations does not charge any application, processing, training, interviewing, testing or other fee in connection with the application or recruitment process. Should you receive a solicitation for the payment of a fee, please disregard it. Furthermore, please note that emblems, logos, names and addresses are easily copied and reproduced. Therefore, you are advised to apply particular care when submitting personal information on the web.