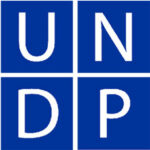 Job Identification: 9005
Locations: Chisinau, Moldova
Posting Date: 4/10/2023, 12:47 AM
Apply Before: 04/25/2023, 09:59 PM
Degree Level: Secondary School Leaving Certificate
Job Schedule: Full time
Agency: UNDP
Grade: NB3
Vacancy Type: National Personnel Service Agreement
Practice Area: Governance
Bureau: Regional Bureau for Europe and the CIS
Contract Duration: 1 Year with Possibility for extension
Education & Work Experience: Bachelor's Degree – 4 year(s) experience OR High School certificate- 7 year(s) experience
Required Languages: English and Romanian
Desired Languages: Russian, Romani, Gagauzian, Bulgarian, Ukrainian and sign language
Vacancy Timeline:2 Weeks
Mobility required/no mobility: no mobility required
Job Category: Administration/Operations/Support
Job Description
Background
UNDP is committed to achieving workforce diversity in terms of gender, nationality and culture. Individuals from minority groups, indigenous groups and persons with disabilities are equally encouraged to apply. All applications will be treated with the strictest confidence.
UNDP does not tolerate sexual exploitation and abuse, any kind of harassment, including sexual harassment, and discrimination. All selected candidates will, therefore, undergo rigorous reference and background checks.
"Enhancing democracy in Moldova through inclusive and transparent elections" (phase II) is a Project that sets the overall goal to achieve an enhanced transparency and inclusiveness of the electoral process in Moldova by ensuring a more independent and credible electoral administration as well as a better informed and pro-active citizenry. Building on the results achieved during the first phase of the Project implementation (2017 – 2020), the objectives of the Project phase II (2023-2024) are: 1) Enhance the inclusiveness of the electoral process by increasing the functional and technical capacities of the State Automated Information System "Elections" (SAISE); 2) Enhance the political participation of citizens by setting up and implementing the voters' information and civic education programmes; 3) Strengthen the capacity for effective and coherent oversight and monitoring on political party financing; 4) Improve the legal and regulatory framework to respond to the EOM recommendations; 5) Identify the knowledge gaps , and design communication tools to continuously reach a broad spectrum of society through different channels; 6) Citizens are more aware of important electoral dynamics and are better able to engage and lead public discussion; 7) Increase public awareness about the need of inclusive electoral processes.
Duties and Responsibilities
The Project Associate will contribute to the implementation of the project through the support he\she will be providing to the Project Manager and the Project Analyst in dealing with administrative and financial aspects of the project implementation. The incumbent will work under guidance and direct supervision of the Project Manager and in close collaboration with the Project Analyst. In addition, the Project Associate will assist Project Manager and the other project personnel within the implementation of the day-to-day activities, as required.
The Project Associate will apply and promote the principles of results-based management (RBM), as well as client-oriented approach consistent with UNDP rules and regulations. The incumbent is expected to exercise full compliance with UNDP programming, financial, procurement and administrative rules, regulations, policies and strategies, as well as implementation of the effective internal control systems.
Under the direct guidance and supervision of the Project Manager, the Project Associate will ensure the provision of administrative and financial services of the highest quality and standards to the project team, UNDP Country office, as well as to the national counterparts and clients. In particular, the selected candidate will participate in the below processes (but not be limited by such):
Administrative management:
Assume overall responsibility for the coordination of project administrative matters;
to project implementation and ensure conformity to expected results and work plans;
Monitor compliance with both UNDP and Donor standards and ensure the corresponding quality control;
Provide advice to the project team on administrative issues and financial issues;
Maintain records on all project personnel and consultants, including their respective status (e.g. contracts, ToRs and reports, etc.) in accordance with accepted policies and procedures;
Ensure compliance with corporate human resources policies and strategies under UNDP HR procedures;
Undertake other administrative tasks on an ad hoc basis.
Financial management:
Ensure compliance with all corporate rules of UNDP in the field of financial planning, reporting, and auditing;
Monitor budget expenditures and maintain a proper record of approved project budgets and their revisions;
Produce relevant operational and financial reports according to UNDP rules and procedures;
Respond to queries from the UNDP and SDC with respect to financial aspects of the programme, liaise with UNDP-appointed and external auditors wherever required;
Prepare requests for advance of funds and/or direct payments, as well as proposals for budget revisions;
Prepare recurring reports as scheduled and other reports as required for budget preparations and audit;
Perform necessary checks of the financial reports submitted by sub-contracted project implementers;
Advise and assist international and national consultants on all aspects of allowances, travel claims and other financial matters and calculate payments due for claims and services;
Provide advice to the team on project financial issues;
Undertake other financial tasks on an ad hoc basis.
Procurement:
Organize procurement processes in full compliance with UNDP rules and regulations;
Elaborate the Project's procurement plan and monitor its implementation;
Process transactions in Quantum, in line with the Internal Control Framework;
Prepare and issue project contracts;
Prepare and oversee the Project's asset inventory.
Key Results:
The key results have a direct impact on the overall successful achievement of the projects. Accurate analysis and presentation of information enhances UNDP's position as a strong development partner. The information provided facilitates decision-making of the Project Board, the Beneficiary and UNDP management.
Competencies
Core Competencies
Achieve Results: LEVEL 1: Plans and monitors own work, pays attention to details, delivers quality work by deadline
Think Innovatively: LEVEL 1: Open to creative ideas/known risks, is pragmatic problem solver, makes improvements
Learn Continuously: LEVEL 1: Open minded and curious, shares knowledge, learns from mistakes, asks for feedback
Adapt with Agility: LEVEL 1: Adapts to change, constructively handles ambiguity/uncertainty, is flexible
Act with Determination: LEVEL 1: Shows drive and motivation, able to deliver calmly in face of adversity, confident
Engage and Partner: LEVEL 1: Demonstrates compassion/understanding towards others, forms positive relationships
Enable Diversity and Inclusion: LEVEL 1: Appreciate/respect differences, aware of unconscious bias, confront discrimination
Cross-Functional & Technical Competencies
Working with Evidence and Data

Ability to inspect, cleanse, transform and model data with the goal of discovering useful information, informing conclusions and supporting decision-making

Data management

Knowledge of processing, storing, and validating procurement data

Results-based Management

Ability to manage programmes and projects with a focus at improved performance and demonstrable results.

Resource Management

Ability to allocate and use resources in a strategic or tactical way in line with principles of accountability and integrity.

Communication

Ability to communicate in a clear, concise and unambiguous manner both through written and verbal communication; to tailor messages and choose communication methods depending on the audience
Ability to manage communications internally and externally, through media, social media and other appropriate channels

Documents and records management

Overall document (hard or electronic) management; registry and retention policy including storing and archiving.

Accounting (General)

Knowledge of accounting concepts, principles, frameworks, standards, regulations, policies and trends, and ability to apply this to strategic and/or practical situations.
Required Skills and Experience
Education:
Secondary education.
Bachelor's degree in Economics, Finance, Accounting, Public Administration, Law or another related field is desired.
Experience:
Minimum 7 years (with Secondary education) or 4 years (with Bachelor's degree) of experience in administrative work, accounting/finance, economics, law, or another substantive area.
Required Skills:
Experience in the usage of computers and office software packages (MS Word, Excel, etc.), advance knowledge of spreadsheet and database packages experience in handling of web-based management systems.
Desired Skills:
Proven experience in a similar position in EC, UNDP, UN Agencies, USAID, UK Embassy, GGF or other international development institutions
Experience in development assistance or related work for a development organization, consulting company, or NGO
Additional training and/or certification in financial management and/or accounting.
Languages:
Fluency in English and Romanian (oral and written).
Knowledge of one or more minority languages relevant for Moldova, including Russian, Romani, Gagauzian, Bulgarian, Ukrainian and sign language is desired.
Institutional Arrangement
Under the guidance and direct supervision of the Project Manager and in close collaboration with the Project Analyst, the incumbent contributes to an effective and efficient implementation of Project through a range of actions contributing to the design, planning, management and monitoring of Project activities. The Project Associate applies and promotes the principles of results-based management (RBM), as well as a client-oriented approach consistent with UNDP rules and regulations. The Project Associate works in close collaboration with the Project team as well as the team in the Country Office (CO) to ensure an effective achievement of results, anticipating and contributing to resolving complex project-related issues and information delivery. The incumbent is expected to exercise full compliance with UNDP programming, financial, procurement and administrative rules, regulations, policies and strategies, as well as implementation of the effective internal control systems.
Required Documents
Personal CV or P11, indicating all past positions held and their main underlying functions, their durations (month/year), the qualifications, as well as the contact details (email and telephone number) of the Candidate, and at least three (3) the most recent professional references of previous supervisors. References may also include peers.
A cover letter (maximum length: 1 page) indicating why the candidate considers him-/herself to be suitable for the position.
Managers may ask (ad hoc) for any other materials relevant to pre-assessing the relevance of their experience, such as reports, presentations, publications, campaigns or other materials.
Disclaimer
Applicant information about UNDP rosters
Note: UNDP reserves the right to select one or more candidates from this vacancy announcement. We may also retain applications and consider candidates applying to this post for other similar positions with UNDP at the same grade level and with similar job description, experience and educational requirements.
Scam warning
The United Nations does not charge any application, processing, training, interviewing, testing or other fee in connection with the application or recruitment process. Should you receive a solicitation for the payment of a fee, please disregard it. Furthermore, please note that emblems, logos, names and addresses are easily copied and reproduced. Therefore, you are advised to apply particular care when submitting personal information on the web.