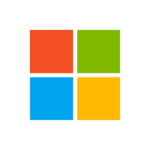 Senior Business Program Manager
Date posted: Jun 16, 2023
Job number: 1571249
Work site: Up to 100% work from home
Travel: 0-25 %
Role type: Individual Contributor
Profession: Business Operations
Discipline: Business Program Management
Employment type: Full-Time
Overview
Cloud Operations + Innovation (CO+I) is seeking a Senior Business Program Manager to lead our data center technical organizational design. Cloud Operations + Innovation (CO+I) is a critical part of Microsoft's cloud strategy, responsible for the operation and optimization of the company's global data center infrastructure. The organization plays a key role in delivering Microsoft's cloud services, including Microsoft Azure, Microsoft 365, and Dynamics 365, to customers worldwide.
This is a pivotal role in shaping and optimizing the technical organizational design of our data centers. In this role, you will collaborate closely with cross-functional teams, including Global Talent Acquisition, Engineering, Operations, and Business stakeholders, to develop and execute strategic initiatives that enhance the efficiency, scalability, and reliability of our data center infrastructure. You will leverage your program management skills to lead end-to-end projects, from inception to implementation, and drive successful outcomes.
Responsibilities
Lead the creation and execution of local strategic plans to position data center operations for optimal performance and efficiency.
Analyze and optimize operational processes to identify areas for improvement and implement changes accordingly.
Develop and implement innovative programs that align with industry trends and drive our company's strategic goals.
Collaborate closely with Global Talent Acquisition Partners to ensure alignment and effective integration of initiatives.
Utilize data analytics to evaluate the effectiveness of organization development strategies, making data-driven recommendations for improvement.
Maintain a comprehensive understanding of data center operations and the technical skills necessary for optimal performance.
Lead organizational-wide design engagements, focusing on organizational models, organizational design & structure, governance, ways of working and roles
Develops and implements organization strategies that support improved client future-state organizational design and service delivery
Effective consulting and influencing skills are vital for this role as responsibilities include effectively interfacing and communicating persuasively with professionals at all levels of the organizationQualifications
Required Qualifications
Bachelor's Degree in Business, Operations, Finance or related field AND 6+ years work experience in program management, process management, process improvement
OR equivalent experience.
3+ years of experience implementing successful organizational design strategies or similar experience
Other Requirements:
Ability to meet Microsoft, customer and/or government security screening requirements are required for this role. These requirements include, but are not limited to, the following specialized security screenings:

Microsoft Cloud Background Check: This position will be required to pass the Microsoft Cloud background check upon hire/transfer and every two years thereafter.
Preferred Qualifications:
Experience in program management, with a focus on organization design, HR, technical, and data center in technical fields.
Planning and time management skills, the ability to simultaneously manage multiple projects with aggressive timelines and be able to prioritize work accordingly.
Supporting inclusive best practices in the hiring process
Embraces continuous improvement and new ways of doing things.
Experience with data analysis and the ability to derive actionable insights from data.
Exceptional problem-solving skills and the ability to manage and prioritize multiple projects simultaneously.
Excellent verbal and written communication skills
Experience in global datacenter operations or manufacturing
Business Program Management IC5 – The typical base pay range for this role across the U.S. is USD $112,200 – $194,800 per year. There is a different range applicable to specific work locations, within the San Francisco Bay area and New York City metropolitan area, and the base pay range for this role in those locations is USD $142,200 – $213,200 per year.
Certain roles may be eligible for benefits and other compensation. Find additional benefits and pay information here: https://careers.microsoft.com/us/en/us-corporate-pay
#COICareers
Benefits/perks listed below may vary depending on the nature of your employment with Microsoft and the country where you work.
Industry leading healthcare
Educational resources
Discounts on products and services
Savings and investments
Maternity and paternity leave
Generous time away
Giving programs
Opportunities to network and connect