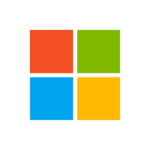 Senior Finance Manager
Redmond, Washington, United States
Date posted: Jun 16, 2023
Job number: 1568913
Work site: Up to 50% work from home
Travel: 0-25 %
Role type: Individual Contributor
Profession: Finance
Discipline: Financial Analysis
Employment type: Full-Time
Overview
Empower every person and organization on the planet to achieve more. That's what inspires us, drives our work and pushes us to challenge the status quo every day. Through our Cloud-first strategy, we strive to deliver solutions that are optimized for the world and enable customers to drive their business more successfully. Microsoft's Margin Strategy and Investment Optimization (MSIO) team is an exciting and fast-evolving finance team at the forefront of Microsoft's Cloud-first strategy. We are looking for a talented and motivated individual to help shape the future of our cloud products.
The team's charter is to optimize our investments in cloud infrastructure while driving down unit cost of capacity, ensuring cloud services achieve both profit and gross margin growth. As a crucial member of the team, you'll also support long term bets and drive competitive intelligence to keep Microsoft Cloud ahead of the competition. All while enhancing transparency into Cloud Infrastructure investments, safeguarding shareholder interest.
The Senior Finance Manager will lead decision support and insights on the roadmap of Azure Compute's offerings across hardware fleets as well as drive thought leadership to influence convergence across Microsoft cloud properties.
Responsibilities
Drive towards OneFleet capacity management across all of Microsoft Cloud properties.
Partner with capacity planning to drive towards north star utilization across emerging compute hardware platforms
Drive thought leadership and manage the financial health of Azure compute across hardware platforms through Key Performance Indicators.
Drive prioritization of learnings in the OneFleet initiative to be brought back to Compute engineering roadmap, resulting in lower unit cost of compute capacity.
Partner with the engineering and product marketing teams to support planning and product launches in new hardware platforms.
Articulate findings into high quality communications and facilitate executive decision making across cloud engineering business and finance executive leaders.
Partner across finance orgs, including revenue planning, infrastructure, Research and Development, and financial planning and analysis to drive results.
Qualifications
Minimum / Required Qualifications:
Bachelor's Degree in Business Administration, Accounting, Finance, Economics, Data Science or related field AND 4+ years experience in financial analysis, accounting, controllership or finance, or related field

OR Master's Degree in Business Administration, Accounting, Finance, Economics, Data Science or related field AND 2+ years experience in financial analysis, accounting, controllership or finance, or related field
OR equivalent experience.
Preferred Qualifications:
MBA preferred
6+ years of finance experience with progressive advancement within your discipline
Ability to form and influence cross-functional partnerships to deliver high-value projects both as an individual and through v-teams with deep business partnering skills
Ability to thrive in ambiguous, fast moving environments with evolving technology and business model trends.
Knowledge of cloud services and/or infrastructure is highly desirable
Ability to communicate complex analysis in a simple way. Executive level oral and written communication skills.
Proven leadership skills, with demonstrated results in proactively driving and delivering high value/high-impact project results through both individual and virtual-team efforts.
Analytical skills, financial modeling capabilities, and ability to think strategically.
Comfort working at multiple altitudes, from strategic/high-level projects to detailed cost of goods sold (COGS) analysis.
Ability to handle multiple tasks under tight deadlines, quickly prioritize for impact and the resourcefulness to deliver.
Financial Analysis IC4 – The typical base pay range for this role across the U.S. is USD $91,800 – $178,800 per year. There is a different range applicable to specific work locations, within the San Francisco Bay area and New York City metropolitan area, and the base pay range for this role in those locations is USD $117,900 – $195,000 per year.
Certain roles may be eligible for benefits and other compensation. Find additional benefits and pay information here: https://careers.microsoft.com/us/en/us-corporate-pay
Benefits/perks listed below may vary depending on the nature of your employment with Microsoft and the country where you work.
Industry leading healthcare
Educational resources
Discounts on products and services
Savings and investments
Maternity and paternity leave
Generous time away
Giving programs
Opportunities to network and connect