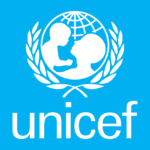 Senior ICT Associate
Senior ICT Associate (Platforms Integration and Cloud), G-7, Fixed-Term, Post no. 120470, ICTD Digital Core, Valencia, Spain
Job no: 561856
Contract type: Fixed Term Appointment
Duty Station: Valencia
Level: G-7
Location: Spain
Categories: Information Communication Technology
UNICEF works in some of the world's toughest places, to reach the world's most disadvantaged children. To save their lives. To defend their rights. To help them fulfil their potential.
Across 190 countries and territories, we work for every child, everywhere, every day, to build a better world for everyone. And we never give up.
For every child, a connected world.
The overarching strategic goal of UNICEF's Information and Communication Technology Division (ICTD) is to transform and build partnerships with our stakeholders to successfully implement UNICEF programs globally through innovative technology-enabled solutions.
UNICEF is going through an exciting digital transformation that will influence the work of the entire organization. As part of this transformation, UNICEF has opened a new ICTD Digital Core office in Valencia, Spain to execute ICTD's digital strategy across all UNICEF locations globally.
This position is part of the Application Platforms and Services (APS) Unit under the ICTD Digital Core, Platforms and Service Delivery (PSD) Section in Valencia, Spain. Reporting to the ICT Specialist (Software Developer for Systems Integration and Cloud), this role will have hands-on responsibility in maintaining and monitoring the operational components of the UNICEF cloud workloads and underpinning the support with the cloud hosted projects and services.
How can you make a difference?
The Senior ICT Associate (Platforms Integration and Cloud) supports the ICT Specialist (Software Developer for Systems Integration and Cloud) in the deployment and management of cloud hosted workloads, including configuration, maintenance, monitoring and performance management for cloud hosted projects and services.
Key responsibilities:
As Senior ICT Associate (Platforms Integration and Cloud), the incumbent will be a Subject Matter Expert for various systems and technologies around Cloud Application Hosting Platforms. Including but not limited to day-to-day monitoring and tuning of platforms performance; leveraging automation to increase productivity; and maintaining security best practices, backup, and redundancy strategies.
Responsibilities will include:
 Contribute to the provisioning and administration of cloud resources using best practices as defined in the UNICEF's guidelines.
 Manage and support UNICEF's Developer Collaboration Platform (DevOps) by creating and maintaining automation, CI/CD pipelines, project and user licensing.
 Work closely with development teams to determine application deployment and configuration requirements; understanding capacity and performance requirements and providing platform support and help with system troubleshooting.
 Contribute to the security operations function for the Cloud hosted systems and environments by performing the initial triage of alerts or reported incidents and contributing to the advanced analysis and investigations as directed by the ICT Specialist. Perform remediations based on playbooks for medium to high fidelity alerts that require human intervention.
 Participate in the design and development of infrastructure integration services and migration of traditional infrastructures to cloud-based automated infrastructure.
 Contribute to the support of Hybrid cloud solutions and demonstrate abilities to understand and operate Infrastructure as a Service (IaaS), Platform as a Services (PaaS) and Software as a Service (SaaS).
 Discourage the support of non-standard configurations which would otherwise impede systems' performance and security.
 Document layouts, and procedures for all operations to facilitate access to information.
 Perform other related duties as assigned by the ICT Specialist and participate in special projects as assigned.
To qualify as a champion for every child you will have…
 Completion of secondary degree (High School Diploma or equivalent) is required.
 University Level courses in Computer Science, Math, Statistics and Social Sciences are desirable.
 7 years of progressing responsible work experience in related cloud hosted workloads, preferably Azure cloud, is required.
 Excellent problem solving and troubleshooting skills, an ability to use various data collection tools and methodologies to analyze problems, determine root causes and develop solutions is required.
 Understanding of Azure services and technologies (Resource Manager APIs and Deployment Methodologies, Application Services, Storage and Networking) is required.
 Strong knowledge of shell scripting including PowerShell, Bash (or equivalent), and web configuration including IIS is required.
 A good understanding of Azure Kubernetes service (AKS) is desirable.
 A working experience with CI/CD pipelines. Knowledge of DevOps is a must and familiarity with GitHub Enterprise is desirable.
 Fluency in English is required. Knowledge of an additional UN official language (Spanish, French, Arabic, Chinese, Russian) is desirable.
Candidates must be nationals of EU countries or in possession of a valid work permit. Please note that General Service (GS) staff are locally recruited staff and candidates are personally responsible for any travel and accommodation arrangements.
For every Child, you demonstrate…
UNICEF's Core Values of Care, Respect, Integrity, Trust, Accountability and Sustainability (CRITAS) underpin everything we do and how we do it. Get acquainted with Our Values Charter: https://uni.cf/UNICEFValues
As an advocate for every child you will receive:
 A competitive salary that is tax-exempted in Spain
 You can access here the UN Salary Scale for Spain, and here a salary calculator for simulation. (medical insurance and pension premiums will be deducted from net salary).
 Holidays and leave, including 2.5 days of annual leave accrual per month
 Parental leave
 Dependency allowance
 United Nations-sponsored medical insurance plan, pension plan, and optional life insurance plan
 Access to professional development and learning programs, online learning
 Access to staff well-being and career development support
Please visit the Compensation and Benefits site on UNICEF Career page
UNICEF competencies required for this post are…
 Builds and maintains partnerships
 Demonstrates self-awareness and ethical awareness
 Drive to achieve results for impact
 Innovates and embraces change
 Manages ambiguity and complexity
 Thinks and acts strategically
 Works collaboratively with others.
During the recruitment process, we test candidates following the competency framework. Familiarize yourself with our competency framework and its different levels: competency framework here.
UNICEF is committed to diversity and inclusion within its workforce, and encourages all candidates, irrespective of gender, nationality, religious and ethnic backgrounds, including persons living with disabilities, to apply to become a part of the organization.
We offer a wide range of benefits to our staff, including paid parental leave, breastfeeding breaks and reasonable accommodation for persons with disabilities. UNICEF strongly encourages the use of flexible working arrangements.
Remarks:
UNICEF's active commitment towards diversity and inclusion is critical to deliver the best results for children. For this position, eligible and suitable women are encouraged to apply.
UNICEF has a zero-tolerance policy on conduct that is incompatible with the aims and objectives of the United Nations and UNICEF, including sexual exploitation and abuse, sexual harassment, abuse of authority and discrimination. UNICEF also adheres to strict child safeguarding principles. All selected candidates will be expected to adhere to these standards and principles and will therefore undergo rigorous reference and background checks. Background checks will include the verification of academic credential(s) and employment history. Selected candidates may be required to provide additional information to conduct a background check.
UNICEF appointments are subject to medical clearance.
Appointments may also be subject to inoculation (vaccination) requirements, including against SARS-CoV-2 (COVID). UNICEF reserves the right to withdraw an offer of appointment, without compensation, if a visa or medical clearance is not obtained, or necessary inoculation (vaccination) requirements are not met, within a reasonable period for any reason.
Government employees that are considered for employment with UNICEF are normally required to resign from their government before taking up an assignment with UNICEF.
Advertised: 09 May 2023 Romance Daylight Time
Deadline: 30 May 2023 Romance Daylight Time