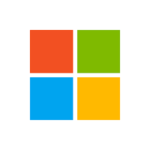 Location: United Kingdom, Ireland
Date posted:  May 19, 2023
Job number:  1548811
Work site:  Up to 50% work from home
Travel:  0-25 %
Role type:  Individual Contributor
Profession:  Program Management
Discipline:  Technical Program Management
Employment type:  Full-Time
Overview
The Infrastructure Planning and Acquisition (IPA) organization is seeking a Senior Program Manager for our Supply Global Expansion function, covering new region launch and existing region expansion planning. This role is responsible for managing cross functional infrastructure strategy and plans to support our rapidly scaling global data center infrastructure. This role will program manage strategy and planning for Microsoft's new cloud region launches and regional expansions. The right candidate will drive clarity and decisions on infrastructure sourcing signals by integrating with Azure, Finance, and Infrastructure acquisition teams, including land, power, network, and data center leasing and acquisition.
This role is part of a critical function that will be accountable for driving critical infrastructure decisions making sure all inputs are adequately captured and analysed. This role will focus on:
Analysis of regional demand and supply inputs and variances to support long term decisions
Coordinating and driving infrastructure decisions on a timely manner
Identifying data needs, collecting required data, and providing the analysis to expedite decision making
Coordinating with finance on financial analysis and decision alignment
Program managing inputs to planning of new cloud regions
Understanding and clarifying key constraints to deploying new regions in a timely manner
Responsibilities
Manage the new and existing expansion cloud region strategy and planning processes
Coordinate inputs for planning of new region launches and existing region expansions across infrastructure acquisition and Azure
Manage the infrastructure decision process to drive decisions on time and in alignment with our strategy
Drive close collaboration with planning and execution teams to resolve infrastructure problems
Perform Data analysis as required for driving infrastructure decisions
Qualifications
Basic Qualifications:
Experience in cross functional program management, especially in a strategy, planning and decision-making environment
Experience in data and analysis for decision making
Demonstrated experience leading and managing a business-critical function
BS/BA degree required;
Ability to communicate and present complex analysis at the executive levels for alignment and decision making
Excellent communication and leadership skills to drive projects, and build buy-in and support
Preferred Qualifications:
Program management experience driving mission critical cross functional infrastructure projects with end to end dependencies
Experience in planning cloud specific infrastructure
Benefits/perks listed below may vary depending on the nature of your employment with Microsoft and the country where you work.
Industry leading healthcare
Educational resources
Discounts on products and services
Savings and investments
Maternity and paternity leave
Generous time away
Giving programs
Opportunities to network and connect