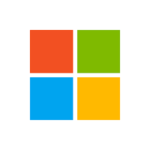 Senior Software Engineer
Redmond, Washington, United States
Date posted: Jun 09, 2023
Job number: 1551973
Work site: Up to 50% work from home
Travel: 0-25 %
Role type: Individual Contributor
Profession: Software Engineering
Discipline: Software Engineering
Employment type: Full-Time
Overview
In Mixed Reality, people—not devices—are at the center of everything we do. Our tech moves beyond screens and pixels, creating a new reality aimed at bringing us closer together—whether that's scientists "meeting" on the surface of a virtual Mars or some yet undreamt-of possibility. To get there, we are incorporating groundbreaking technologies, from the revolutionary Holographic Processing Unit to computer vision, machine learning, human-computer interaction, and more.
We are a growing team of talented engineers, program managers and artists putting technology on a human path across all Windows devices, including Microsoft HoloLens, the Internet of Things, phones, tablets, desktops, and Xbox. Our team has people from a wide variety of backgrounds, identities, previous work histories, life experiences, and we are eager to maintain and grow that diversity. Our varied backgrounds and unique experiences enable us to be better at building the best solutions for our customers and make for dynamic and joyful collaborations with colleagues!
If you are passionate about groundbreaking Mixed Reality technology and want to work on a team dedicated to a culture of inclusion, growth mindset and collaboration, we need you!
The Mixed Reality Perception Cloud team has an opening for Senior Software Engineer. Our team is incubating and shipping perception capabilities for 1st and 3rd party Mixed Reality-capable devices. These capabilities span using computer vision techniques to build digital twins, recognize and track state of the physical world at interactive rates to improve existing and unlock new productivity scenarios for enterprise users and consumers. The work involves developing prototypes across the stack (apps on engines like Unity, client SDKs, and Azure services), leveraging and showcasing computer vision and AI capabilities, and then bringing them to the market at quality. We are looking for someone with an engineering background and passion for working in this space. A successful candidate will be flexible, self-motivated and a proven collaborator.
Microsoft's mission is to empower every person and every organization on the planet to achieve more. As employees we come together with a growth mindset, innovate to empower others, and collaborate to realize our shared goals. Each day we build on our values of respect, integrity, and accountability to create a culture of inclusion where everyone can thrive at work and beyond.
Responsibilities
Demonstrate a growth mindset and contribute to inclusive and cohesive team culture.
Partner with engineers and program managers to deliver technical designs for problems at hand.
Prototype and ship computer vision-based perception capabilities at quality across device and services stack in Mixed Reality experiences.
Diagnose customer-reported or internally surfaced issues with the product and deliver appropriate resolution through technology improvements.
Continued contributions to improve engineering velocity on the team through better build systems, unit test suites, proactive code reviews.
Qualifications
Required Qualifications:
Bachelor's Degree in Computer Science, or related technical discipline AND 4+ years technical engineering experience with coding in languages including, but not limited to, C, C++, C#, Java, JavaScript, or Python
OR equivalent experience.
3+ years of experience in developing Mixed Reality applications or working with game development platforms like Unity, Unreal Engine, etc.
Other Requirements:
Ability to meet Microsoft, customer and/or government security screening requirements are required for this role. These requirements include, but are not limited to the following specialized security screenings:

Microsoft Cloud Background Check: This position will be required to pass the Microsoft Cloud Background Check upon hire/transfer and every two years thereafter.
Preferred Qualifications:
5+ years of experience in writing performant, well-structured code with unit tests in C/C++, debugging skills that ships as part of client or services.
Demonstrated written and verbal communications skills.
Computer Vision, AI/ML, Mathematics, 3D Geometry background.
Software Engineering IC4 – The typical base pay range for this role across the U.S. is USD $112,000 – $218,400 per year. There is a different range applicable to specific work locations, within the San Francisco Bay area and New York City metropolitan area, and the base pay range for this role in those locations is USD $145,800 – $238,600 per year.
Certain roles may be eligible for benefits and other compensation. Find additional benefits and pay information here: https://careers.microsoft.com/us/en/us-corporate-pay
Benefits/perks listed below may vary depending on the nature of your employment with Microsoft and the country where you work.
Industry leading healthcare
Educational resources
Discounts on products and services
Savings and investments
Maternity and paternity leave
Generous time away
Giving programs
Opportunities to network and connect