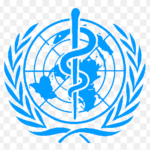 World Health Organization
Senior Technical Officer
Senior Technical Officer (Impact Optimization Research) – (2300059)
Grade: P5
Contractual Arrangement: Fixed-term appointment
Contract Duration (Years, Months, Days): 2 YEARS
Job Posting: May 11, 2023, 2:01:21 PM
Closing Date: Jun 2, 2023, 3:44:00 AM
Primary Location: Switzerland-Geneva
Organization: HQ/IVB Immunization, Vaccines and Biologicals UHL
Schedule: Full-time
IMPORTANT NOTICE: Please note that the deadline for receipt of applications indicated above reflects your personal device's system settings.
OBJECTIVES OF THE PROGRAMME
The Department of Immunization, Vaccines and Biologicals' (IVB) mission is 'To promote the health and well-being of all people, in all countries, by advancing the impact of vaccines and immunization programmes through partnership and leadership; policies and guidance; evidence and research'. Our work is aligned with the WHO 13th Global Programme of Work (GPW13), with a central focus to drive impact in countries, to ensure healthy lives and promote well-being at all ages. The Strategic Objectives of the IVB Department include: Establishing global immunization agendas, strategies and policies to build and harness commitment to action. Promoting research and innovation to increase impact of vaccines, technologies, and immunization practices. Advancing evidence-based introduction and access to vaccines and immunization innovations. Optimizing immunization delivery to ensure high-impact, sustainable and equitable programmes. Harnessing Vaccine Alliances and Partnerships, including collaborations with Gavi, the Vaccine Alliance and key WHO partners, towards cross-programme coordination and collaboration in pursuit of universal health coverage.
DESCRIPTION OF DUTIES
Provides technical leadership and managerial support within the IVB Department in the area of vaccine and immunization impact optimization research as it promotes the goals of WHO, IVB and the IA2030 agenda including:
– Leading the development of an IVB strategy for vaccine and immunization impact optimization research.
– Assessing the post-introduction performance of vaccines, especially newly introduced vaccines, in real-world settings. This includes evaluation of emerging evidence, landscaping and synthesizing the post-implementation effectiveness and impact evaluations, supporting countries in their assessments of vaccine performance, and providing leadership engagement in this area within and beyond WHO. This work requires convening and setting standards for global, regional and country partners working in this technical area.
– Assessing novel approaches for enhancing coverage and immunization impact through delivery programmes. This work includes landscaping and evaluation of evidence on strategies to improve coverage and enhance equity, to support immunization programme policies.
– Leading IVB efforts on research needed to successfully introduce new vaccines for which unique implementation strategies may be needed. This includes vaccines against high priority pathogens such as respiratory syncytial virus (RSV) and Group B Streptococcus (GBS) for which maternal immunization and/or birth dosing is envisioned. This work will require synthesizing the existing evidence and convening experts to advise on further evidence needed to implement these immunization strategies.
– Advance a learning platform for additional research on how to implement new life-course vaccines in the future that may require similar solutions and partnerships.
– Develop future areas of priority work possibly including optimization of the childhood vaccination schedule to address goals of the IA2030 agenda (e.g. pneumococcal, rotavirus, and measles vaccines), evidence gathering for how best to reach zero-dose children and enhance vaccine coverage equity, and adult vaccine programme optimization. Other areas of focus will likely be identified and prioritized through the strategy development.
Manages the programme area in delivering its objectives through efficient managing of financial resources and effective work planning to optimize the programme's deliverables in line with the IVB strategy and the mandate of the Organization.
Serves as the technical reference among the peer community, UN agencies and other stakeholders at the technical levels in the respective area of expertise.
Represents IVB in this programme area of work at various meetings and international conferences.
Serves as a technical resource to the department in reviewing papers, protocols, and guidance documents, as needed.
Performs all other related duties as assigned.
REQUIRED QUALIFICATIONS
Education
Essential: An advanced university degree in Medicine.
Desirable: Master's or Ph.D. in epidemiology, vaccinology, public health, or a related vaccine field.
Experience
Essential:
At least 10 years of professional experience in undertaking vaccine research, preferably on more than one vaccine; this includes but is not limited to vaccine effectiveness studies and impact evaluations.
Demonstrated experience managing human and financial resources.
Demonstrated experience at the international level, including with WHO and/or other relevant multilateral/ UN agencies.
At least co-investigator level involvement in a vaccine clinical trial or post-authorization evaluation, with field experience.
Demonstrated subject matter expertise and experience in priority vaccine preventable diseases, which include pneumococcus, respiratory syncytial virus, influenza, novel coronaviruses, and rotavirus.
Proven experience in translating clinical practice into public health policy and guidance.
Demonstrated experience at the international level.
Desirable:
At least 5 years of experience working in developing country settings at the regional or country level, with significant interactions with ministries of health.
Interaction with vaccine policy setting bodies at country, regional, or global level.
Broad experience in global health in various settings (e.g., government, academic, public health agencies).
Extensive publications in peer-reviewed journals on subjects related to vaccine preventable diseases, including as first or senior author.
Skills
Ability to engage, communicate effectively and diplomatically with external partners including ministries of health, donor institutions, Civil Society, and other stakeholders. Commitment to collaborate effectively with other key partners.
Excellent written, oral, presentation skills and politically astute; able to present and explain complex ideas and information in a succinct, logical way that is easy to understand key decisions and critical information for programme management.
Strong capacity to manage multiple competing demands and meeting deadlines and timelines with efficiency.
Highly motivated individual capable of influencing and taking initiative.
Ability to motivate staff, lead and manage a global project. Conscientious with ability to take initiative and work independently.
Proven ability to work to deadline and budget.
Expertise in analyzing and interpreting vaccine research evidence and using data for policy and strategic decision-making.
Expertise in clinical vaccine research methods and assessments, and using those to drive vaccine and programme development and optimization.
Strong skills and knowledge in research on immunization programme approaches to coverage and impact.
Strong knowledge of statistics and epidemiological principles.
Able to make informed and strategic recommendations to senior management, as well as independently lead initiatives when asked to do so.
Outstanding project management skills, able to implement a proactive, structured and timely approach and also able to adapt to organizational or contextual changes.
Demonstrated ability to contribute and critically appraise scientific literature, including study methods, on vaccines and immunization.
WHO Competencies
Teamwork
Respecting and promoting individual and cultural differences
Communication
Driving the Organization's Position in Health Leadership
Producing results
Creating an empowering and motivating environment
Use of Language Skills
Essential: Expert knowledge of English.
Desirable: Intermediate knowledge of French.
REMUNERATION
WHO salaries for staff in the Professional category are calculated in US dollars. The remuneration for the above position comprises an annual base salary starting at USD 90,664 (subject to mandatory deductions for pension contributions and health insurance, as applicable), a variable post adjustment, which reflects the cost of living in a particular duty station, and currently amounts to USD 6286 per month for the duty station indicated above. Other benefits include 30 days of annual leave, allowances for dependent family members, home leave, and an education grant for dependent children.
ADDITIONAL INFORMATION
This vacancy notice may be used to fill other similar positions at the same grade level
Only candidates under serious consideration will be contacted.
A written test may be used as a form of screening.
In the event that your candidature is retained for an interview, you will be required to provide, in advance, a scanned copy of the degree(s)/diploma(s)/certificate(s) required for this position. WHO only considers higher educational qualifications obtained from an institution accredited/recognized in the World Higher Education Database (WHED), a list updated by the International Association of Universities (IAU)/United Nations Educational, Scientific and Cultural Organization (UNESCO). The list can be accessed through the link: http://www.whed.net/. Some professional certificates may not appear in the WHED and will require individual review.
Any appointment/extension of appointment is subject to WHO Staff Regulations, Staff Rules and Manual.
Staff members in other duty stations are encouraged to apply.
For information on WHO's operations please visit: http://www.who.int.
WHO is committed to workforce diversity.
WHO prides itself on a workforce that adheres to the highest ethical and professional standards and that is committed to put the WHO Values Charter into practice.
WHO has zero tolerance towards sexual exploitation and abuse (SEA), sexual harassment and other types of abusive conduct (i.e., discrimination, abuse of authority and harassment). All members of the WHO workforce have a role to play in promoting a safe and respectful workplace and should report to WHO any actual or suspected cases of SEA, sexual harassment and other types of abusive conduct. To ensure that individuals with a substantiated history of SEA, sexual harassment or other types of abusive conduct are not hired by the Organization, WHO will conduct a background verification of final candidates.
WHO has a smoke-free environment and does not recruit smokers or users of any form of tobacco.
WHO has a mobility policy which can be found at the following link: http://www.who.int/employment/en/. Candidates appointed to an international post with WHO are subject to mobility and may be assigned to any activity or duty station of the Organization throughout the world.
Applications from women and from nationals of non and underrepresented Member States are particularly encouraged.