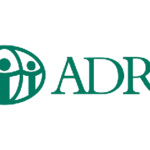 Sr. Human Resource Generalist Benefits
Job Details
Job Location: Adventist Development & Relief AGCY – Silver Spring, MD
Position Type: Full Time
Education Level: Bachelor's Degree
Salary Range: $80,400.00 – $94,000.00 Salary/year
Job Category: Human Resources
SR Human Resource Generalist Benefits
Posting Close Date: August 14, 2023
The Adventist Development and Relief Agency is a global humanitarian organization of the Seventh-day Adventist Church that demonstrates God's love and compassion. ADRA works with people in poverty and distress to create just and positive change through empowering partnerships and responsible action.
ADRA International is a religiously qualified Equal Opportunity Employer under Title VII of the Civil Rights Act. As such we have the right to prefer a member of the Seventh-day Adventist (SDA) church in the hiring process. In the event that a qualified SDA candidate is not found, we will give the opportunity to candidates who must understand, respect and honor the mission, purpose, and identity of ADRA International
SUMMARY
The Sr. HR Generalist works with the HR Manager for operations in the management of the employment relationship including all employee benefits administration for ADRA International staff. This position requires a high level of confidentiality.
PRE-REQUISITES
Required
Bachelor's degree in business, or a related field required
3+ years of related experience or equivalent combination of formal education/training and experience.
Working knowledge of employment policies and practices, government regulations and industry standards.
Demonstrated ability to communicate effectively both verbally and in writing.
Proficiency with Microsoft Office Suite.
Ability to handle multiple tasks simultaneously.
Demonstrated detail orientation, initiative, and sound judgment.
Must have the ability to work under pressure and maintain high confidentiality.
Excellent customer service skills
Preferred
Second language
SHRM/HRCI/CEBS Certification
BEHAVIORAL COMPETENCIES
Working with People (2.1)- Demonstrates an interest and understanding of others; adapts to the team and builds team spirit.
Planning and Organizing (6.1)- Sets clearly defined objectives; plans activities and projects well in advance and takes account of possible changing circumstances.
Presenting and Communicating Information (3.3)- Speaks clearly and fluently; expresses opinions, information and key points of an argument clearly.
Delivering Results and Meeting Customer Expectations (6.2)- Focuses on customer needs and satisfaction; sets high standards for quality and quantity.
RESPONSIBILITIES
Supervisory Responsibilities
Functional Responsibilities
Manage the employee onboarding benefits process/procedures.

Send new employee benefits portals and relevant information to new hires
Present on benefits at new employee orientation and assist with new hire benefit enrollment

Health Insurances, Primary Insurances
Supplemental Insurances
Auto, dependent tuition assistance, and Internet as appropriate
Advise on auto enrollment for retirement and enter into HRIS system
Enter benefit updates from bswift into HRIS system and excel spreadsheets for new hires, changes, and terminations.
Coordinate annual open enrollment for ADRA I employees and audit/enter changes into HRIS system
ARM liaison for VOYA/The Hartford/FSA/Healthcare etc.
Process monthly medical reconciliation for ARM and send payment.
Process monthly reconciliation for VOYA and The Hartford and send payment.
Administer dependent tuition assistance benefit with HR Manager.
Assist HR Manager with FMLA leaves and LTD claims.
Process workers compensation claims.
Assist HR Director will annual ARM renewals for ADRA I staff benefits
Wellness program coordinator
Manage annual internal and external benefit audits in coordination with HR manager.
Assist HR Manager with completing necessary annual reports for GC/NAD/ADRA as required.
Represent ADRA at relevant human resource conferences and events as requested.
Assist as back up for bi-weekly payroll processing to include review of timecards, benefit updates, employee changes, etc.
Performs other duties as required.
TRAVEL
Up to 20% domestic and international travel required. Must have the ability to travel on short notice if necessary.
MENTAL/EMOTIONAL REQUIREMENTS:
Must be able to work in a fast-paced and customer service-oriented environment; to perform duties under pressure and meet deadlines in a timely manner; to work as part of a team as well as to complete assignments independently; to take instructions from supervisors; to exercise problem-solving skills; and to interact with co-workers, supervisors, network employees, donors and the public in a professional and pleasant manner.
PHYSICAL REQUIREMENTS / OCCUPATIONAL SAFETY AND HEALTH ADMINISTRATION (OSHA)
Person must be able to perform essential job functions with or without accommodation. Incumbent should be in optimal health for difficult and temporary below-basic living conditions at overseas location and for field travel in general.
Committee Membership
none