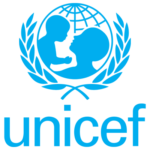 Job no: 560296
Contract type: Fixed Term Appointment
Duty Station: Khartoum
Level: P-4
Location: Sudan
Categories: WASH (Water, Sanitation and Hygiene)
UNICEF works in some of the world's toughest places, to reach the world's most disadvantaged children. To save their lives. To defend their rights. To help them fulfill their potential.
Across 190 countries and territories, we work for every child, everywhere, every day, to build a better world for everyone.
And we never give up.
For every child, Health…
The fundamental mission of UNICEF is to promote the rights of every child, everywhere, in everything the Organization does in programmes, in advocacy and in operations. The equity strategy, emphasizing the most disadvantaged and excluded children and families, translates this commitment to children's rights into action. For UNICEF, equity means that all children have an opportunity to survive, develop and reach their full potential, without discrimination, bias or favoritism. To the degree that any child has an unequal chance in life in its social, political, economic, civic and cultural dimensions — her or his rights are violated. There is growing evidence that investing in the health, education and protection of a society's most disadvantaged citizens — addressing inequity — not only will give more children the opportunity to fulfill their potential but also will lead to sustained growth and stability of countries. This is why the focus on equity is so vital. It accelerates progress towards realizing the human rights of all children, which is the universal mandate of UNICEF, as outlined by the Convention on the Rights of the Child, while also supporting the equitable development of nations. WASH is one of the basic social service and advocacy programme areas that UNICEF supports in Sudan towards fulfilling the right, development, and protection of vulnerable children.
How can you make a difference?
The WASH team in UNICEF SCO provides technical support, ensures WASH service delivery as per the programme target and strategically engages with Government and wider partners on upstream sector agenda. The UNICEF supported WASH programme in Sudan has emergency, recovery, development and peace building component across the country and with strong footprint in the field. Currently, the office is working on a new Country programme 2024 – 2026 in line with the UN interim cooperation framework (ICF). Climate action and DRR is taking a solid shape and identified as one of the four focus crosscutting areas. Guided by the findings and recommendations of the CLAC study conducted in 2022, WASH is the coordinating section on climate action & DRR in the office.
Summary of key functions/accountabilities:
Management support to the Chief of WASH
Programme development and planning
Programme management, monitoring and delivery of results
Advisory services and technical support
Advocacy, networking and partnership building
Humanitarian WASH preparedness and response
Innovation, knowledge management and capacity building
Management support to the Chief of WASH
Advise the Chief of WASH in establishing the annual work plan and annual workplan outputs, activities and developmental priorities of WASH section staff, determining priorities and performance measurements. Monitor workplan implementation, to ensure that WASH output results are achieved to schedule and performance standards. Report critical issues to the Chief of WASH for timely action.
Provide technical advice to WASH section staff on all aspects of programming and implementation.
Perform the full duties of the Chief of WASH in his/her absence.
Programme development and planning
Draft the WASH inputs for the situation analysis. Provide comprehensive and current data to inform WASH policy and programme development, planning, management and implementation. Keep abreast of WASH sector developments, for maximum efficiency and effectiveness in WASH programme design, management and implementation.
Work collaboratively with colleagues and partners to discuss national WASH priorities, resources, strategies and methodologies to ensure the most strategic use of the collective resources of external support agencies.
Participate in strategic WASH programme planning discussions and the formulation of the WASH outcome and output results, related indicators, baselines, targets and means of verification, ensuring alignment with the UNICEF's Strategic Plan, UNICEF's global WASH strategy and the country programme as well as government plans and priorities, and the role of other WASH external support agencies.
Prepare WASH donor proposals, ensuring alignment with the WASH output results in the country programme.
Programme management, monitoring and delivery of results
Draft documentation for programme reviews and analytical statements on progress and constraints of WASH outcome and output results.
Provide technical and operational support throughout all stages of programming processes for the achievement of the WASH output results with primary accountability on water supply, climate action and WASH in Emergency. Ensure effective collaboration with other output leads and the wider UNICEF sectors.
With other external support agencies, analyze national government WASH sector programmes and projects, with a focus on WASH outcomes (behaviors), using bottleneck analysis tools available in the sector (WASH-BAT, CSOs, SDAs).
Participate in monitoring and evaluation exercises, programme reviews and annual sectoral reviews with government and other partners and prepare reports for the Chief of WASH/CSD and CO management.
Monitor, report and certify the use of sectoral programme resources (financial, administrative and other assets), verify compliance with approved allocations, organizational rules, regulations/procedures and donor commitments, standards of accountability and integrity. Report issues to the Chief of WASH/CSD, for timely resolution.
Prepare sectoral progress reports for management, donors and partners.
Advisory services and technical support
Participate in strategic discussions to influence national WASH policies and strategies, including the reduction of inequalities, contributing global sector learning.
Advise senior officials in government, NGOs, UN agencies and WASH sector donor agencies on WASH policies, strategies and best practices.
Draft policy papers, briefs and other strategic materials for use by management, donors, UNICEF regional offices and headquarters.
Plan for the use of technical experts from the Regional Office and HQ, as and where appropriate in the WASH programme, through remote support and on-site visits.
Advocacy, networking and partnership building
Build and strengthen strategic partnerships with government counterparts, UN agencies, donor agencies, WASH institutions, NGOs, research institutes and the private sector to stimulate coordination and collaboration.
Support analysis of national budgets for WASH, cost analysis and value-for-money studies, to advocate for improvements in sector efficiency.
Produce materials for WASH programme advocacy to promote awareness, establish partnerships and support fund-raising.
Participate in inter-agency discussions, ensuring that UNICEF's position, interests and priorities are fully considered and integrated in the planning and agenda setting.
Interact with global and regional initiatives and partnerships for WASH.
Humanitarian WASH preparedness and response
Manage all aspects of UNICEF's preparedness for WASH in emergencies.
Ensure the coordination arrangements for humanitarian WASH are in place, for instant robust coordination in case of an emergency.
Ensure that all UNICEF WASH staff are familiar with UNICEF's procedures for responding in an emergency.
Take up leadership/managerial role in an emergency response and early recovery, as and when the need arises.
Innovation, knowledge management and capacity building
Manage the implementation, monitoring and documentation of WASH action research and innovation (technical or systems), ensuring rigorous monitoring and wide sharing of results.
Prepare learning/knowledge products, covering innovative approaches and good practices, to support overall WASH sector development.
Support the professional development of UNICEF WASH staff, to ensure our sector capacity remains up-to-date with latest developments.
Initiate and contribute to the systematic assessment of WASH sector capacity gap analysis, in collaboration with government and other stakeholders, and support the design of initiatives to strengthen capacities systematically.
Participate as a resource person in capacity building initiatives to enhance the competencies of clients/stakeholders.
IV. Impact of Results
The support provided by the level 4 WASH Manager will enable the country office to achieve the WASH-related output results of the country programme. This, in turn, will contribute to the achievement of the outcome results of the Country Programme Document. When done effectively, the achievement of the outcome results will improve child survival, growth and development and reduce inequalities in the country.
To qualify as an advocate for every child you will have…
Education:
An advanced university degree in one of the following fields is required: Water supply, Civil or sanitary engineering, public health with additional certification on engineering fields, Hydrogeology or any other directly relevant technical field.
Additional relevant post-graduate courses that complement/supplement the main degree is required. Training on climate action, environment and DRR is asset.
Experience:
DEVELOPMENTAL: A minimum of eight years of professional experience in WASH-related programmes for developing countries is required.
One year of deployment in a developing country is required. Experience in management of complex programme through a nexus approach is preferred.
HUMANITARIAN: At least one year of work in humanitarian situations, including 3-6-month deployment mission (with UN-Govt-INGO), is required.
Recent experience in climate action, environment, HDP nexus approach is required.
Developing country work experience and/or familiarity with emergency is considered an asset.
Language Requirements:
Fluency in English is required. Knowledge of another official UN language preferably Arabic is considered as an asset.
For every Child, you demonstrate…
UNICEF's Core Values of Care, Respect, Integrity, Trust and Accountability and Sustainability (CRITAS) underpin everything we do and how we do it. Get acquainted with Our Values Charter: UNICEF Values
UNICEF competencies required for this post are…
(1) Builds and maintains partnerships (2) Demonstrates self-awareness and ethical awareness (3) Drive to achieve results for impact (4) Innovates and embraces change (5) Manages ambiguity and complexity (6) Thinks and acts strategically (7) Works collaboratively with others (8) Nurtures, leads and manages people.
Functional Competencies
Analyzing (3)
Applying technical expertise (3)
Deciding and Initiating action (2)
During the recruitment process, we test candidates following the competency framework. Familiarize yourself with our competency framework and its different levels: competency framework here.
UNICEF is here to serve the world's most disadvantaged children and our global workforce must reflect the diversity of those children. The UNICEF family is committed to include everyone, irrespective of their race/ethnicity, age, disability, gender identity, sexual orientation, religion, nationality, socio-economic background, or any other personal characteristic.
We offer a wide range of benefits to our staff, including paid parental leave, breastfeeding breaks and reasonable accommodation for persons with disabilities. UNICEF strongly encourages the use of flexible working arrangements.
UNICEF has a zero-tolerance policy on conduct that is incompatible with the aims and objectives of the United Nations and UNICEF, including sexual exploitation and abuse, sexual harassment, abuse of authority and discrimination. UNICEF is committed to promote the protection and safeguarding of all children. All selected candidates will, therefore, undergo rigorous reference and background checks, and will be expected to adhere to these standards and principles. Background checks will include the verification of academic credential(s) and employment history. Selected candidates may be required to provide additional information to conduct a background check.
Remarks:
UNICEF's active commitment towards diversity and inclusion is critical to deliver the best results for children. For this position, eligible and suitable female candidates and profiles from industrial countries are strongly encouraged to apply.
Mobility is a condition of international professional employment with UNICEF and an underlying premise of the international civil service.
This position is classified as "rotational" which means the incumbent is expected to rotate to another duty station upon completion of their tour of duty.
UNICEF only considers higher educational qualifications obtained from an institution accredited/recognized in the World Higher Education Database (WHED), a list updated by the International Association of Universities (IAU) / United Nations Educational, Scientific and Cultural Organization (UNESCO). The list can be accessed at http://www.whed.net/
Only shortlisted candidates will be contacted and advance to the next stage of the selection process.
UNICEF appointments are subject to medical clearance.  Issuance of a visa by the host country of the duty station, which will be facilitated by UNICEF, is required for IP positions. Appointments are also subject to inoculation (vaccination) requirements, including against SARS-CoV-2 (Covid). Government employees that are considered for employment with UNICEF are normally required to resign from their government before taking up an assignment with UNICEF. UNICEF reserves the right to withdraw an offer of appointment, without compensation, if a visa or medical clearance is not obtained, or necessary inoculation requirements are not met, within a reasonable period for any reason.
Advertised: 16 Mar 2023 E. Africa Standard Time
Deadline: 31 Mar 2023 E. Africa Standard Time